ABC Everyday Article, New YouTube Series + Tofu Tonkatsu Recipe 🥢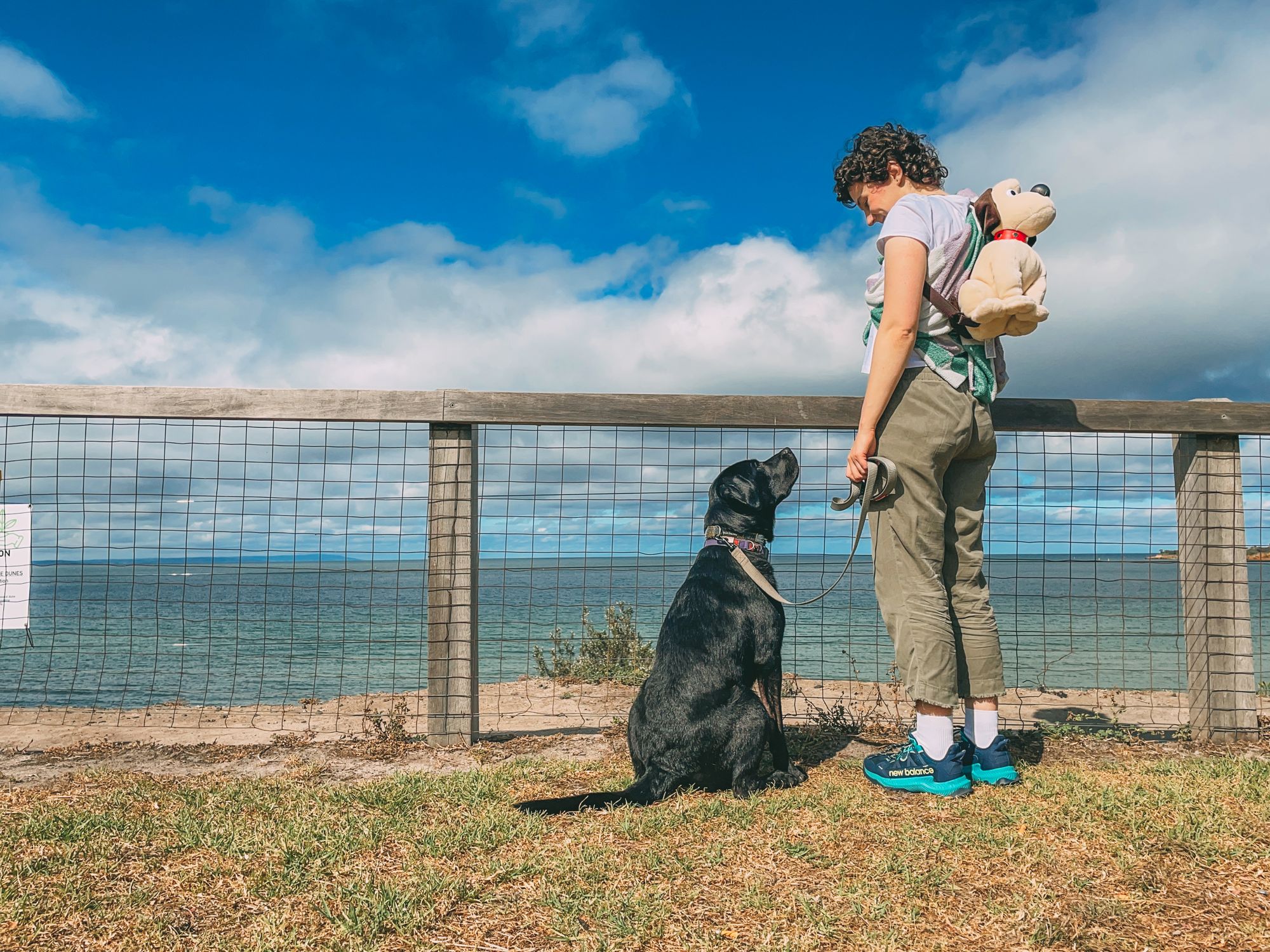 Happy Honeybunches, hope you're well fed & happy reading this (if not, that's always ok too). Apparently (astrologically) March is where 2023 is going to hit roller-coaster like pace, so I hope you're strapped in and arms/legs inside the vehicle etc. etc. Or at least you can take this as a friendly-dendly reminder to voice message your friends often, put rest and feel-good things in the diary and go about your days *gently*.
I always forget how dark the mornings are in March (before the clocks change early April), it's getting harder and harder to rise and shine. But I'm still yoga-ing every morning and have wELL & tRuLy fallen back in love with in-studio yoga. Maybe it's a post-pandemic financially driven attitude, but studios are so much friendlier to new-comers than I remember. I'm also far more fit and confident just moving however feels good for me in public. I think I'm feeling endorphins for the first time in my life and I love practising in the evenings in cosy 27c heated studios - which make you so much more flexible (!) and feel like a cosy cocoon as the seasons change.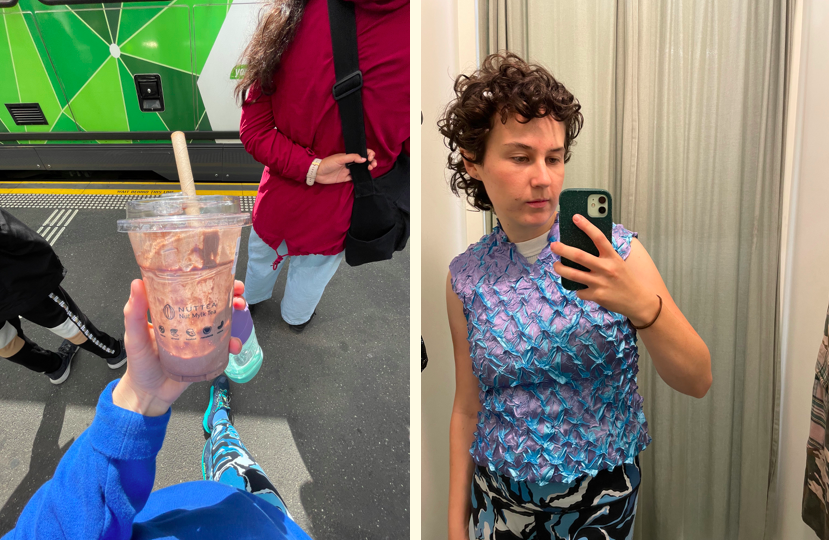 I ventured into the city on public transport last week to have a mooch about for the first time since 2019... ah, I know! I've driven into & around it, more than ever - v releaved to have a snail-shell/portable shelter (car) to retreat to, from the hustle & bustle. But I wanted (have needed) to challenge myself because my sensory tolerance has been so low these last months. I knew it would be uncomfortable, and it really was.
But I finally tried Nuttea (good), Vegie Tribe (not good), found the most lovely crimply metallic top at Goodbyes and choofed home on the train grateful I'd pushed myself to jump in the deep end (so to speak), hopeful that it would make next time, a lot easier.
WRITING.
My piece with ABC Everyday is coming out this Sunday (that's what they've told me, slight chance it'll be pushed back). It's about arriving at both personally & societally meaningful milestones later in life. It's quite personal and I'm trying not to overthink what I'm putting OuT ThErE, because ultimately I'm so grateful I got the opportunity to write such a healing (& I hope relatable and validating) piece for other people who feel behind in life in whatever arena.
I'm always more than happy to take the leap and air insecurities/vulnerabilities for the sake of lifting others up & making others feel less alone. I'm so excited for it - my first non-food writing related piece published - eee !
KITCHEN.

I had a beautiful big catering order last week. Lentil Sausage Rolls, Cheesy Polenta with Green Goddess Aioli, Potato & Dill Salad, Vietnamese Style Meatballs, Tiramisu cups (genius serving idea - go me) & Crême Patisserie Berry Tartlets. Got great feedback!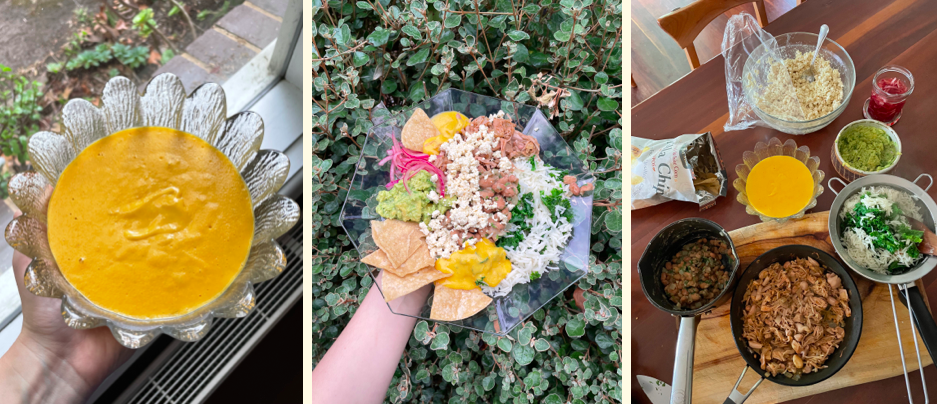 I've started filming a YouTube series with the double intension of it being a bangin' watch (always) as well as an accountability partner to get me back cooking - regularly, and enjoying it! I'm filming one a week, will batch edit & release them in an Emma Chamberlin-like season (lol). In all honesty this is just the perfect wee project to get me gOiNg, fill my cup while maintaining healthy boundaries at this "god I'm processing & going through a lot" era 25 is delivering.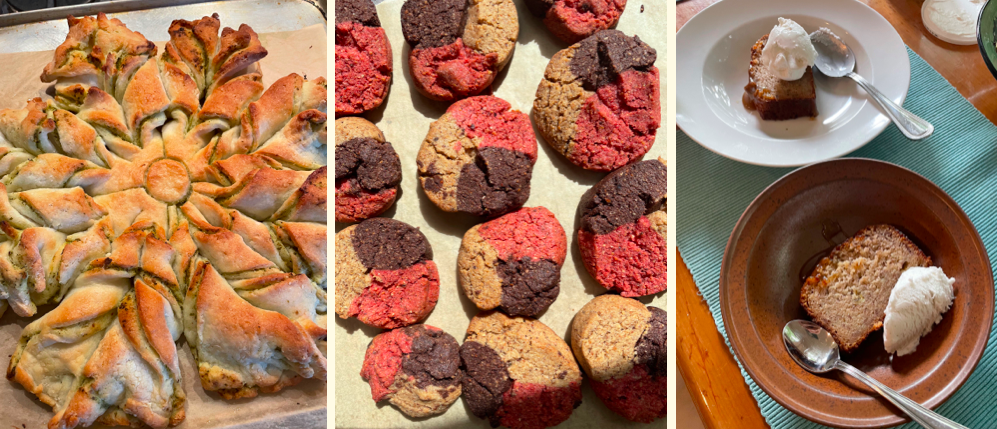 It's all about playing & experimenting. Somethings I made this week -> a Mexican spread with Hot for Food's nacho cheese sauce, tofu queso, quick pickles, jackfruit and beans, a braided pesto star bread, napolitano cookies and skicky date banana cake.
READING.

There's No Such Thing as an Easy Job, By Kikuko Tsumura | I could appreciate this book, but honestly I hated it. I think in part because I anticipated a quirky Japanese piece of fiction (which to some it might be), when it felt like a laborious non-fic log of all the temp-jobs someone signs up to over the course of a year. I had no interest in the jobs they got, the book is solely about the protagonist's work, not her personal life or personality (bar a few sentences) and it proves the title's point within the first 1/4 of it. So long, so depressing, not a fave.
RECIPE.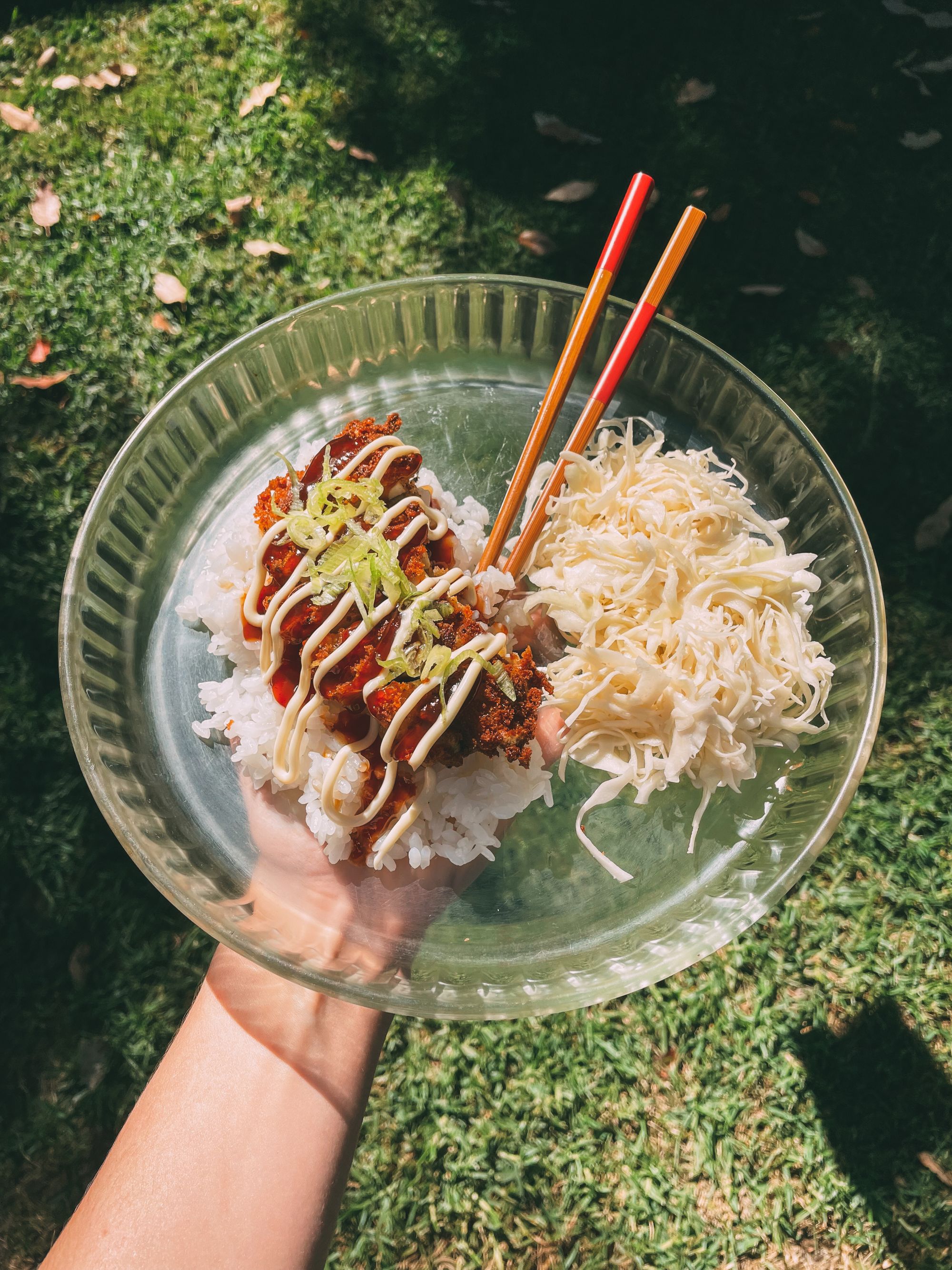 Tofu Tonkatsu time! This has been a repeat meal of mine this year. It's such a textural umami celebration! It feels so light-hearted & playful to me. Tonkatsu is traditionally served with a cabbage slaw for balance, digestion and a brain trick to freshening up the crunchy (potentially oily, this one isn't) fried component. It's all a lot easier to make than you'd think, yet multi-component enough you feel competent & proud plating it up.
Thank you for reading & being here. If you see value in my recipes - I would be so grateful if you considered becoming a paid subscriber or making a one off tip - every $ helps !
Best dishes loves,
Phoebe (& Merlin) x