Biscuit Tin Bakery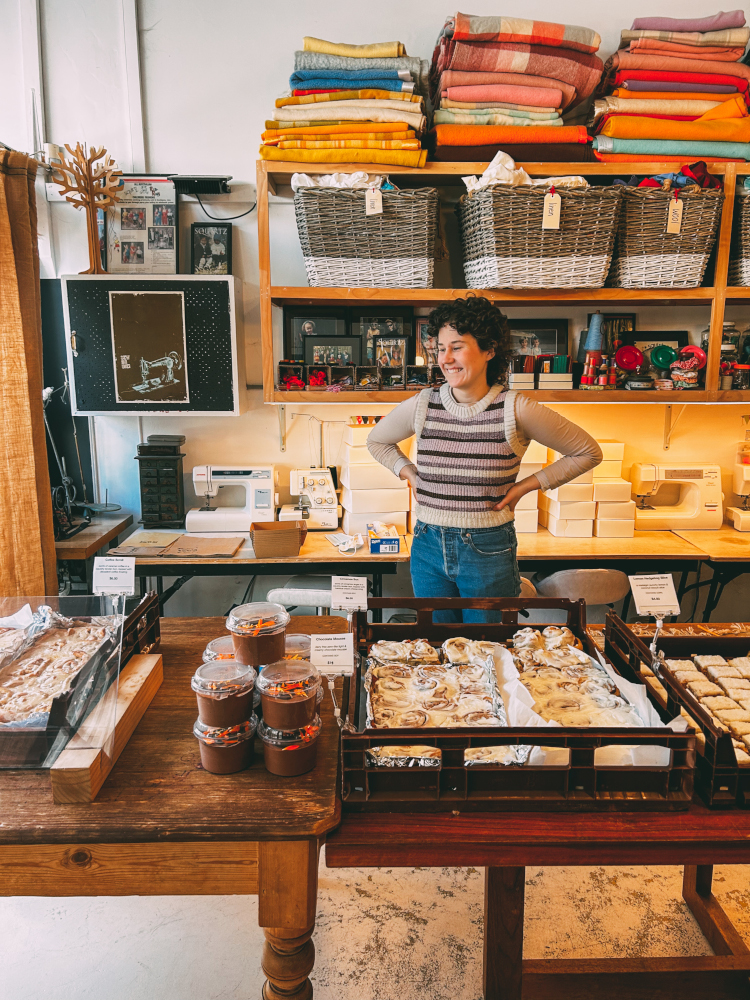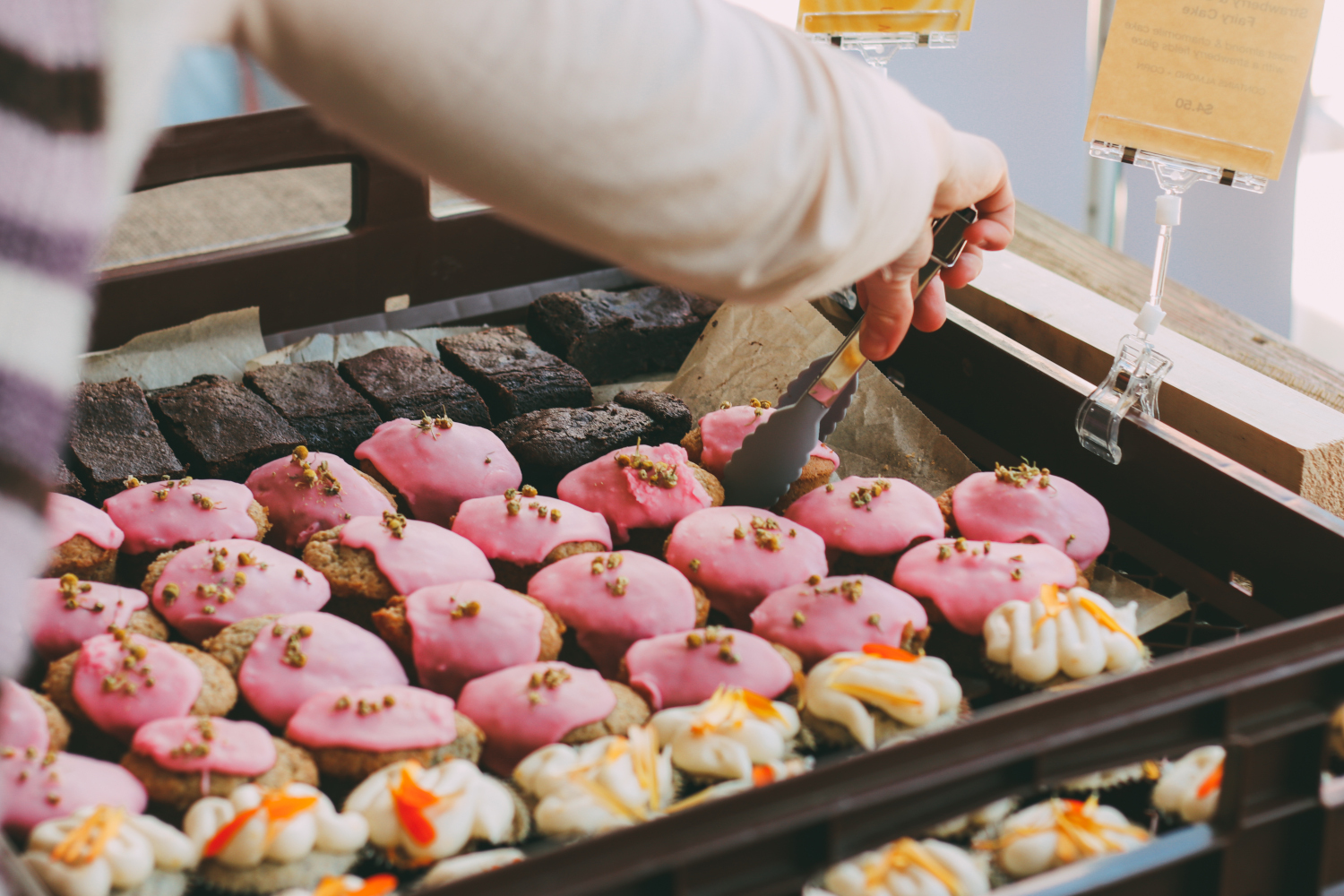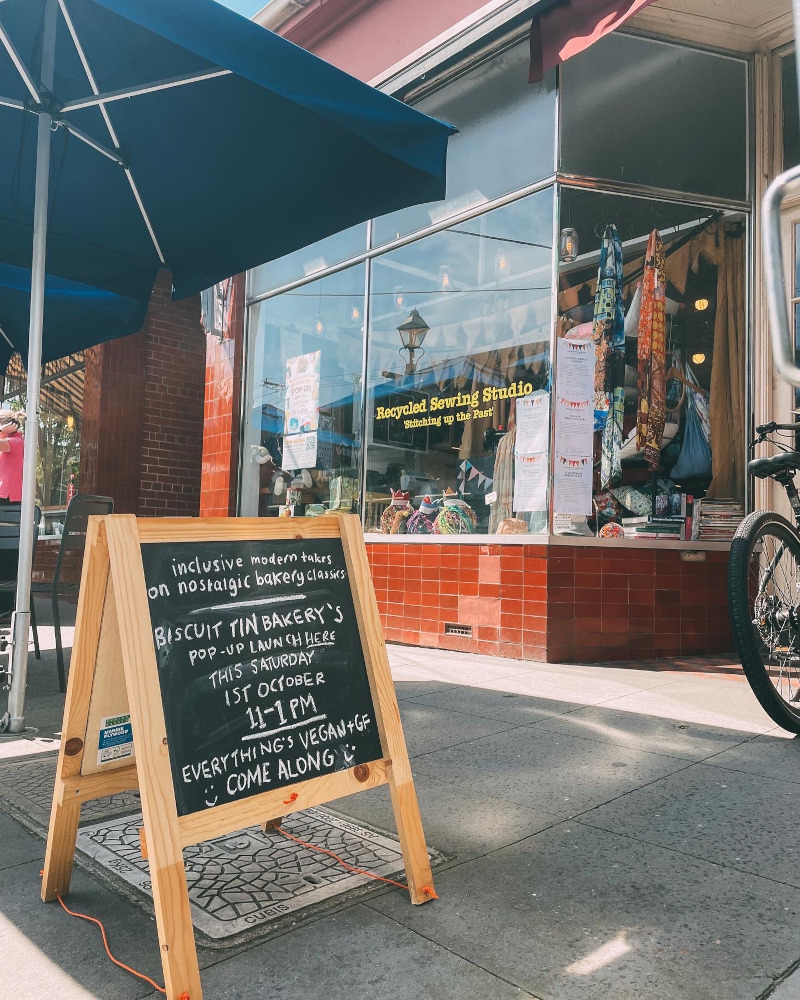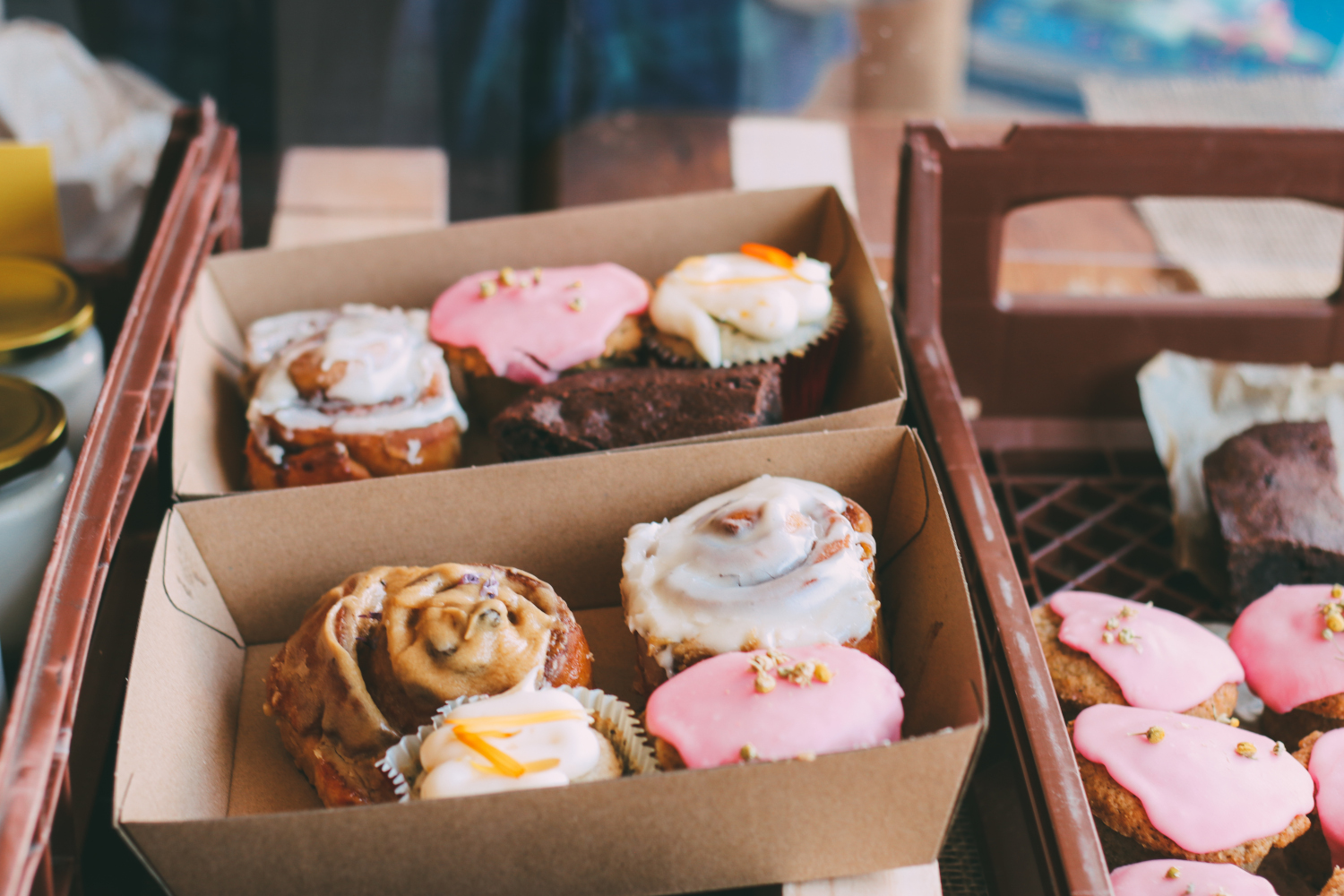 texture of everything was so superb
mum said she would roll in it
that's one of the best things I have ever eaten
I don't even like vanilla slices and I could absolutely smash 3 of these they're delish
NORTH SIDE BOX
Order online by the end of Wednesday, then pick up from Northcote on Saturday 29th October between 11:30am-12:30pm. The exact location will be emailed to you on Thursday - it is quite close to Terra Madre.
ORDERS HAVE NOW CLOSED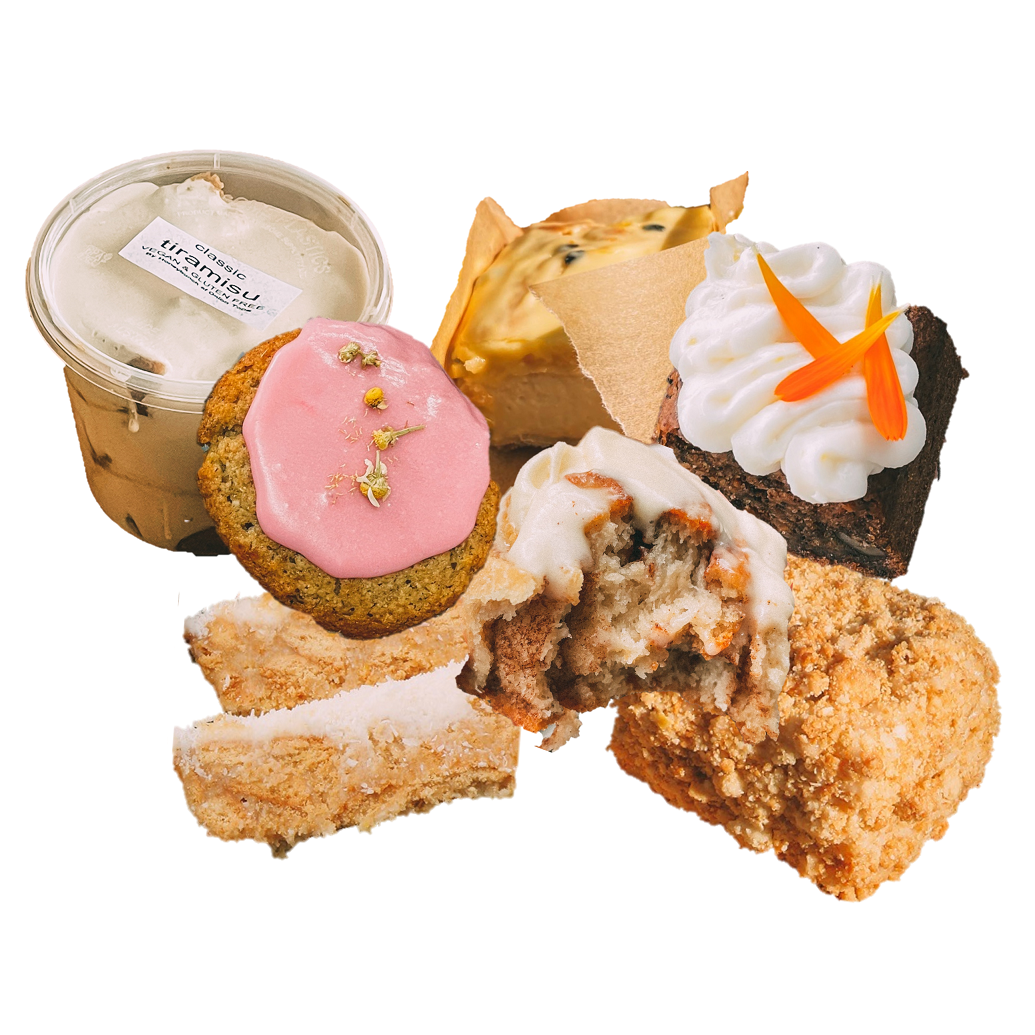 $46 / box. Each box contains:
1 x Chai Spiced Carrot Cake with Lemon Cream Cheese Frosting (ALMONDS, WALNUTS, CORN, SOY)
1 x Strawberry Chamomile Cake (ALMONDS, CORN)
1 x Passionfruit Vanilla Slice (CORN, SOY)
1 x Tiramisu, serves 2 (ALMONDS, SOY)
1 x Lemon Hedgehog Slice (CORN)
1 x Apple Crumble Lamington (ALMONDS, CORN)
1 x Cinnamon Bun with Cream Cheese Frosting (SOY)
The Passionfruit Vanilla Slice, Apple Crumble Lamington and Cinnamon Bun are best eaten day of collection, the Carrot Cake & Strawberry Chamomile Cake within 2 days of collection and the Tiramisu and Lemon Hedgehog, that week.
Everything is made in a completely vegan & gluten-free kitchen in Cheltenham.
Some surplus may be available for individual sale at pick up.
Pick-up location is super accessible by both trams & trains, and has plenty of parking in the surrounding streets. The address along with an image of the pick up spot will be sent to you on Thursday. The building is very easy to find, wheelchair accessible & collection will be from the front door (I'll have my board out).
ORDERS HAVE NOW CLOSED
Thank you so much for your support, I can't wait to bake for you!