Road Trips, Piercings & my GF/V Crêpe Recipe !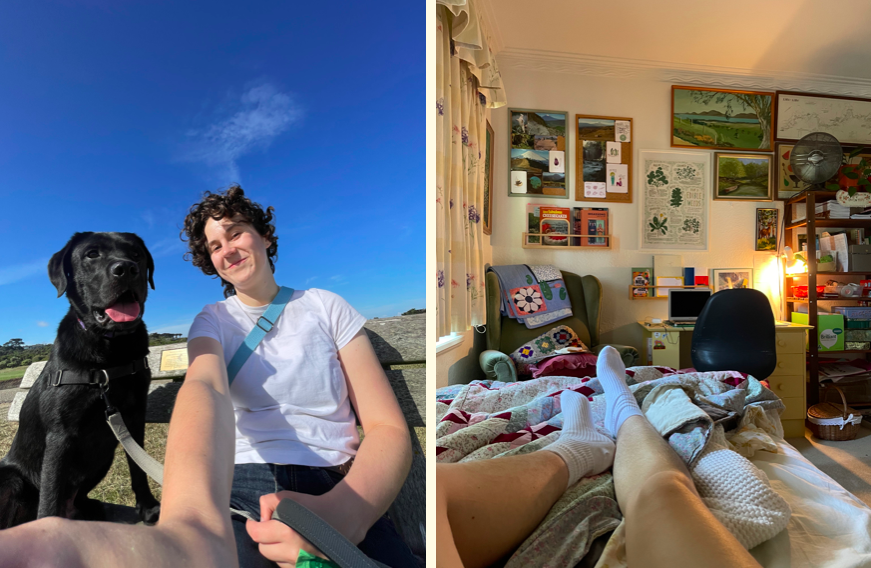 Hey Honeybunches, it's been a sea-sawing two weeks since I last wrote. Many efforts were made to create delicious moments of joy, but for every one of those I've needed ample *horizontal stillness* as I slowly build myself back up again!
I took a brief road trip to Flinders with Merlin one sunny Saturday afternoon, to enjoy a spot a lovely microbakery customer-turned friend suggested to be particularly serene. We drove down to Flinders Golf Course and walked across the fairways to the top of the cliffs, where benches dot the breathtaking coastline. The sun was basking everything that milky, hazy, glitter you get at the end of a long summer's day & hang-gliders floated gently over the fairways above. It wasn't even windy, bless. Merlin didn't really relax into it (more stress-panted into it), but he did his best & I'm glad I took the punt to see how he would go (with all that car travel).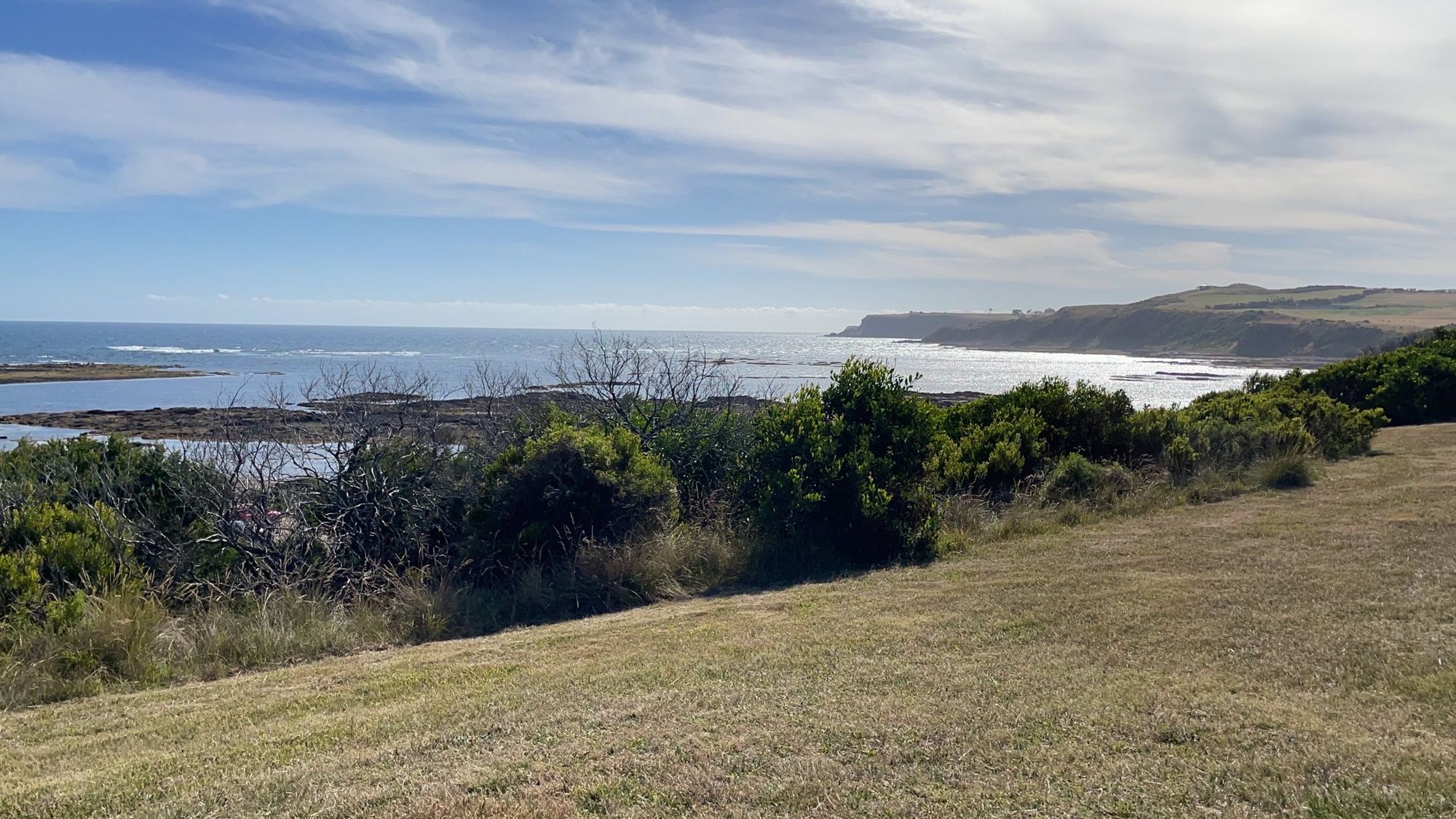 In other random news (which these summery newsletters will probably be), on a (relative) whim, I went to get my ears pierced! It was hands down the best 2 hours of my 2023 so far, being what's felt like the only thing I've done this year which hasn't demanded a cry and some bed-related recovery time afterwards.
I waited 25 flippin' years for this & it got me thinking about things which happen a little later in life than you'd hoped/thought would happened. Post-pandemic we probably all have something on that list, but through this instance I made my peace with that a little, as it reminded me that through that bittersweetness, some things do end up being worth the wait.
It was just a completely positive, caring, empowering experience (I went to Body Vision in Elsternwick - which I whole heartedly recommend). The seal's been broken lol, and I can't wait for everything to heal and to start wearing little fruit & vegetable glass earrings hehe.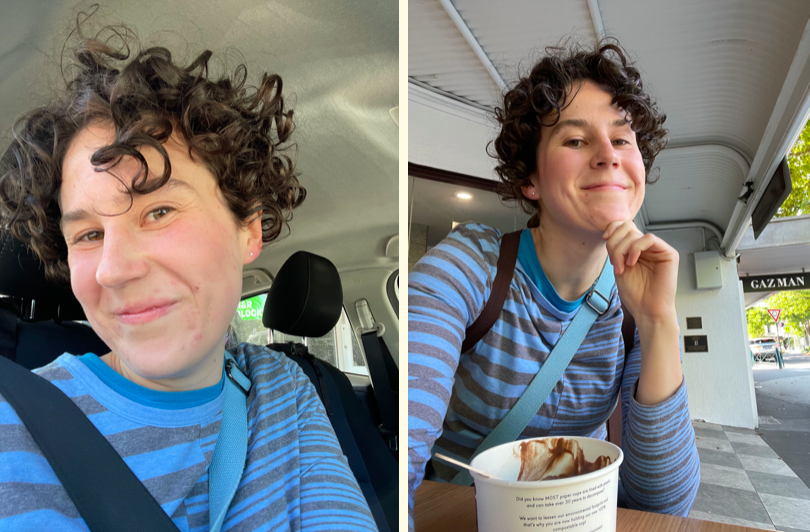 Also got YO-CHI after, which helped mark the occasion!
KITCHEN.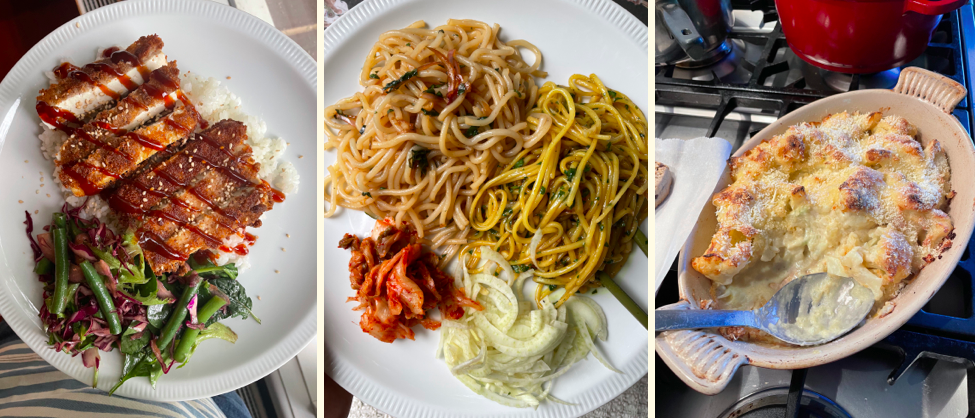 My joy in the kitchen has continued to bloom, hooray! I made a deeelicious Tofu Katsu (GF tonkatsu sauce is now available in Woolworths FYI) with a Japanese Cabbage Slaw. I made oodles of GF noodles, some Coriander Lime Noodles & Basil Garlic Oil Noodles from The Foodie Takes Flight - both delicious. I also had a craving for Cauliflower Gratin, which hit the spot.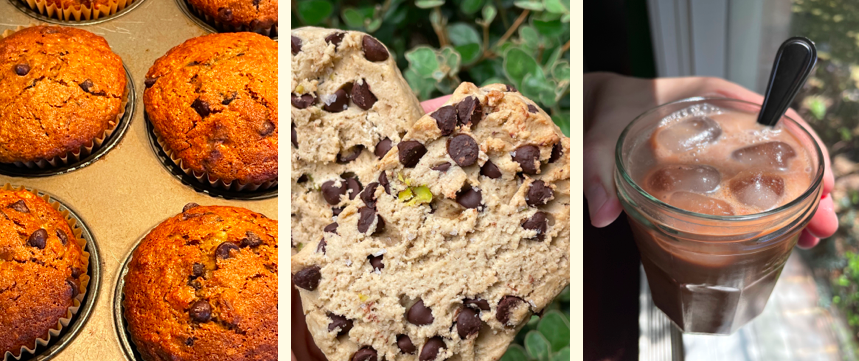 I've been gently returning to baking, with some super-spotty Banana Breakfast Muffins & Pistachio Almond Shortbread (so yes, very gently) and I've been enjoying summery drink season - be it through ice cold Ramune's, Blood Orange Bubblies, Mandarin & Mint Soda Waters or Iced Chocolates.
I've made a million light-bulb realisations this week too about my relationship to food textures and how that has probably shaped my relationship to cooking/recipe development - but I'll perhaps mull that some more & communicate that another time.
READ.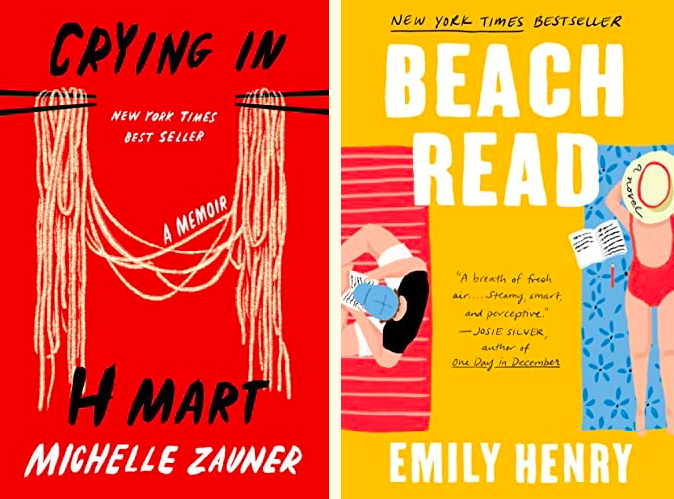 Crying in H-Mart, By Michelle Zauner - holy guacamole, this was an incredible but brUtAL read. This book was on my radar for it's incredible descriptions of Korean dishes, but first and foremost it's a memoir about how the author in her mid twenties, slowly lost her mother to cancer. Which felt a bit too familiar an experience right now, to read with ample distance. It was depressing as heck, but equally stunning & it's descriptions of food has exploded my interest in Korean cooking.
Beach Read, By Emily Henry - this is a super-dooper popular summery, steamy romance I've seen eVerYwHere this past last year. It's about a young writer who's having a quarter life crisis, after loosing her father (then learning he was having affairs for half her life) and running out of all inspiration to write happily ever after romance fiction - while a deadline for her next book looms ever-closer. It's an enemies to lovers (somewhat) trope, with a sprinkling of finding yourself and true happiness/love/connection along the way. It bobs along, an easy read. Also the hyped "steaminess" was pretty vanilla in my opinion, I was hoping for more! It fell a little flat for me.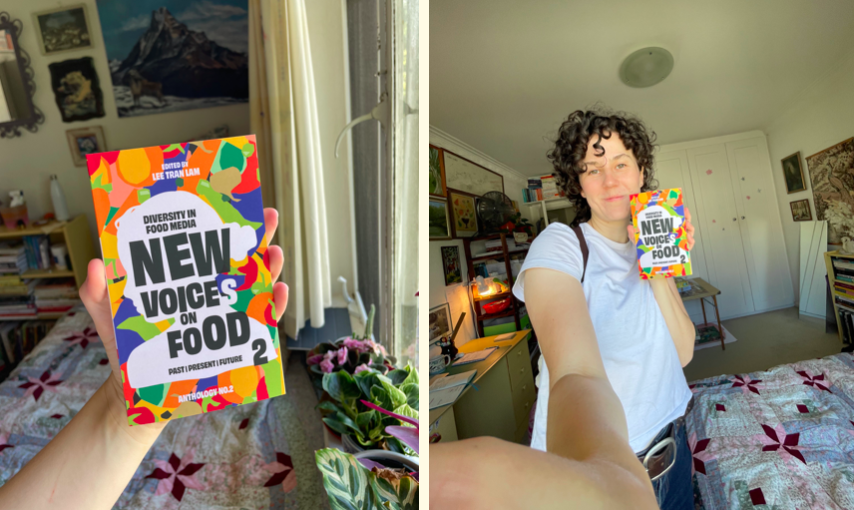 Excitingly, my copy of New Voices on Food, Vol. 2 has finally arrived !
WATCH.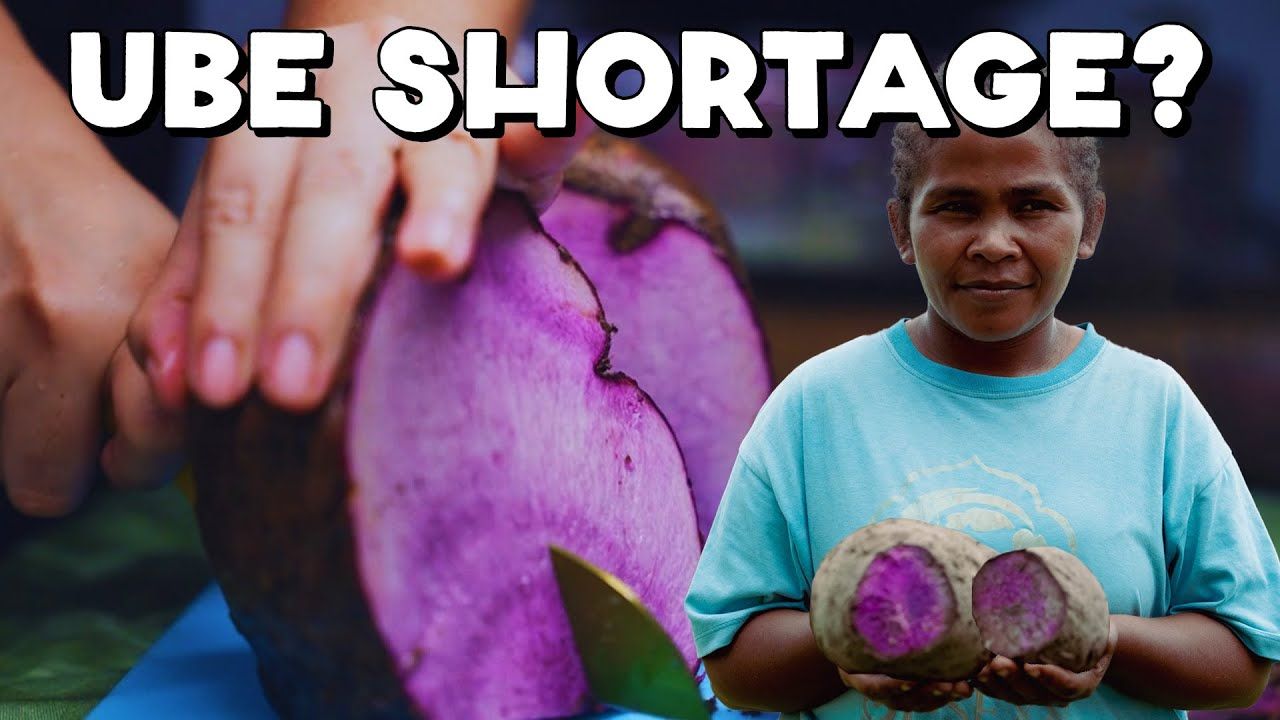 I watched this incredibly produced documentary on the origins and plight of the Phillipine's beloved Ube, as mentioned by my dear friend Lin, in her Patreon newsletters (which I can't recommend enough)! If like me, your interest in Ube has been peaked by the saturation of beautiful purple desserts and magenta swirled sourdough loaves seen on Instagram, I highly encourage you to watch this doc, to get some context & clarity on what it is, and the complex implications of it hitting the world stage.
RECIPE.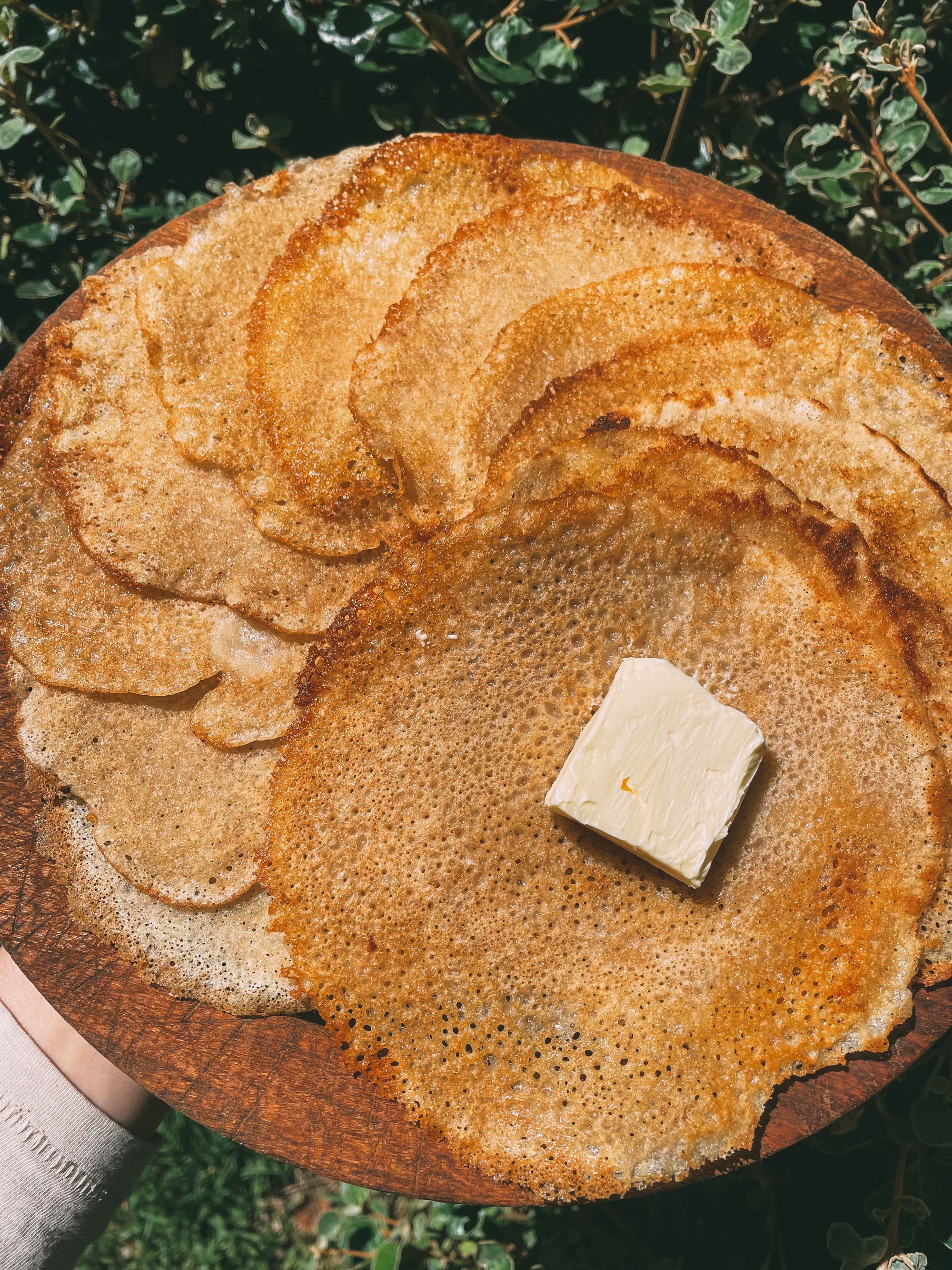 Joy oh JOY, it's finally time to share my recipe for Gluten-Free & Vegan Crêpes! I've been tinkering with this recipe for months & I've finally cracked it! The results are thin, bubbly, pliable, wheaty tasting pancakes that stand-in triumphantly for their traditional counterparts. They're just delicious & I'm glowingly proud of this recipe. I know they'll tangibly better people's sunday (or all) mornings.
Thank you for being here,
Phoebe & Merlin
You can TIP MY WORK or ADJUST YOUR (free/paid) SUBSCRIPTION here 🖋️