Microbakery Flashsales, New YouTube Series + 2 New Recipes 4 You !!
Hello! It's so nice to be writing to you again. I love this format. I'm coming out of a weird non-covid whirlwind cold that was all liquid-dripping-from-every-orifice-from-the-shoulders-up for 24 hours there. The *fluids* have thankfully cleared this morning lol. I think there's a lot going around atm, and since becoming a frequent (studio) yoga gorlie, I should probably brace myself for the likelihood of catching more of it.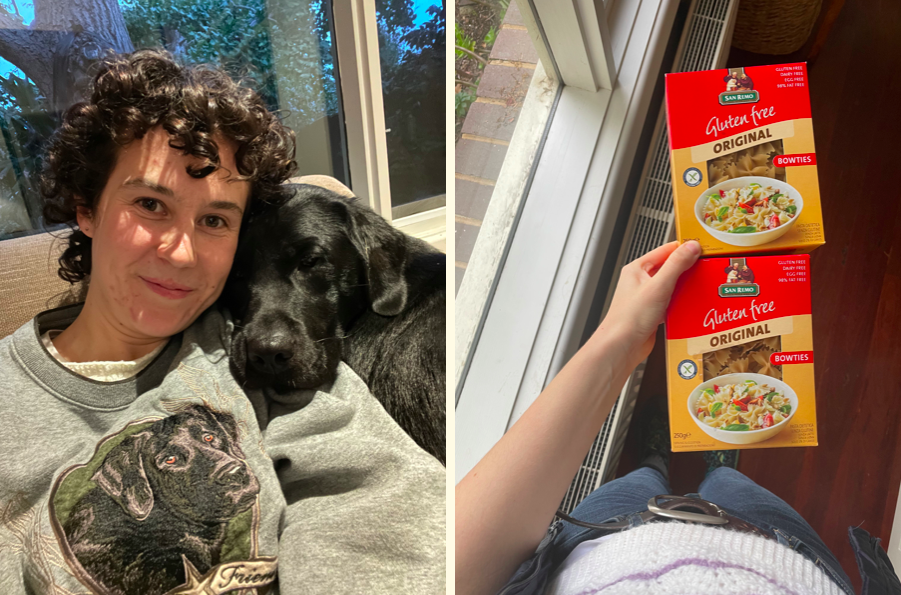 It feels like a lot's happened since my last newsletter. I had the house to myself for a couple of weeks (which I always LoVe & thRiVe in), I held some microbakery flash sales, discovered GF bow-tie pasta is a thing (check San Remo's website for stockists), got some incredible news (which I can't talk about yet) and released the first part of a new series on my YouTube channel.
KITCHEN.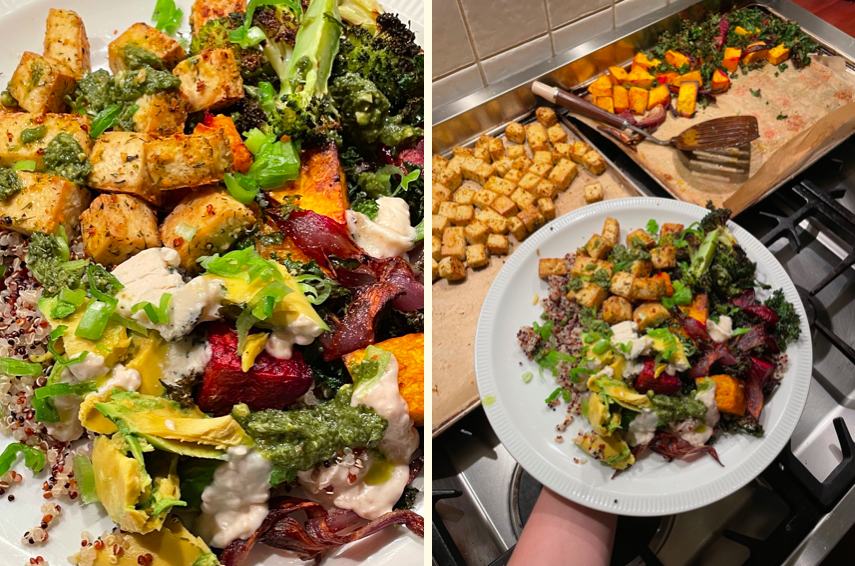 Cooking continues to feel a little easier & less effort-full. I can feel my cooking brain's IQ picking up again. I think I'm eating more intuitively & subsequently "gut-friendly" (for me) than ever before. And I can tell you it does not look like the strict rulebook which certain functional medicine doctors slid my way in the past. Of course it's been influenced by that - something I continue to work on sHeddiNg. I think I'll make a video on that eventually. But all to say, my body doesn't bat an eyelid at 'starchy' foods (they feel great!), and I don't bloat when eating garlic (I honestly never thought I'd see the day!).
The above dish is the Quinoa Tofu Bowl from my second cookbook, which is my go-to meal when wanting to simultaneously eat the rainbow and feel more like one on the inside.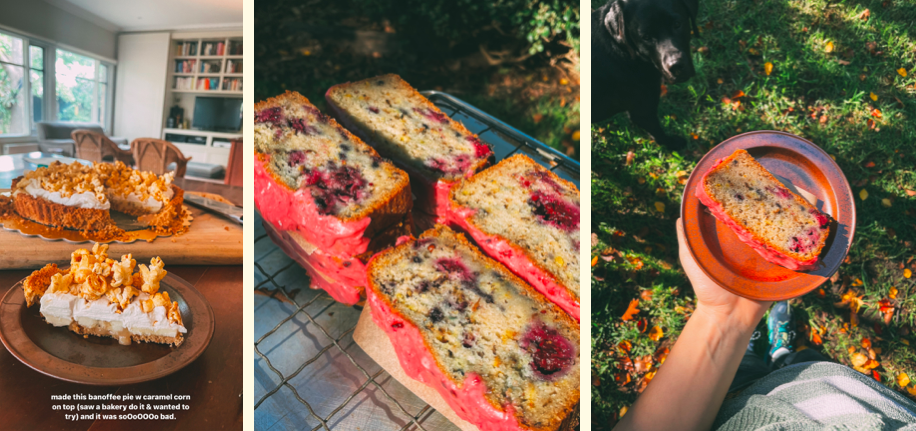 I've been baking a lot. A truly awful banoffee pie topped with caramel corn was the flop of the week (glad I tried it though). I've been making some gorgeous cakes however, with aromatics like lavender, blueberry and orange (see one above).
BISCUIT TIN BAKERY.

My Hot Cross Bun flash sale was a hoot! I made chocolate chip & orange, as well as traditional bergamot soaked fruit. Both got such great feedback & sold out really quick (on Easter Saturday too, v humbling). It was so important to me that I partook in this bun-centric time of year, even in a small way. I executed the limit of what I could manage in the moment, and I'm so grateful that I did. Go me hehe!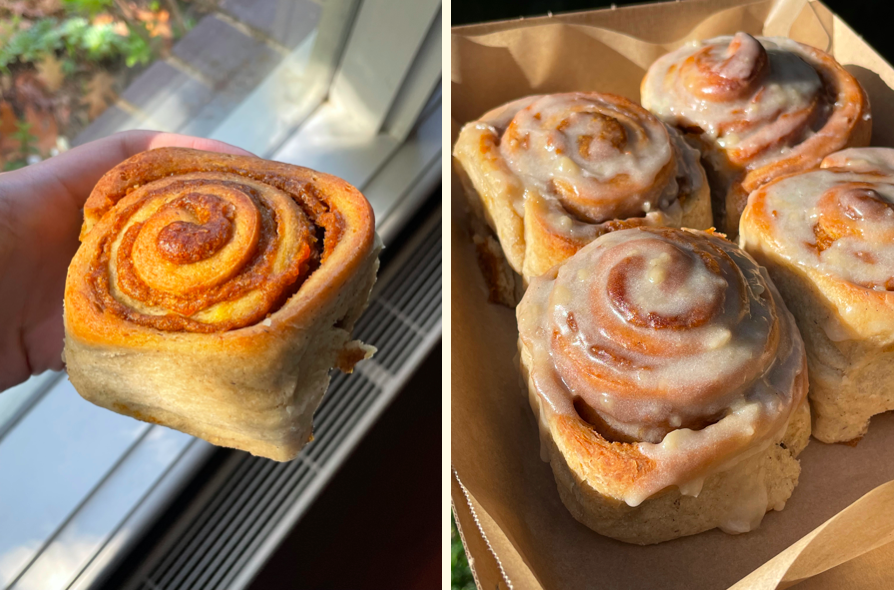 I also sold a few pumpkin spice buns with white chocolate chip cream cheese icing.  Damn diggity damn! They were so good. I love seasonal flavours.
WORK.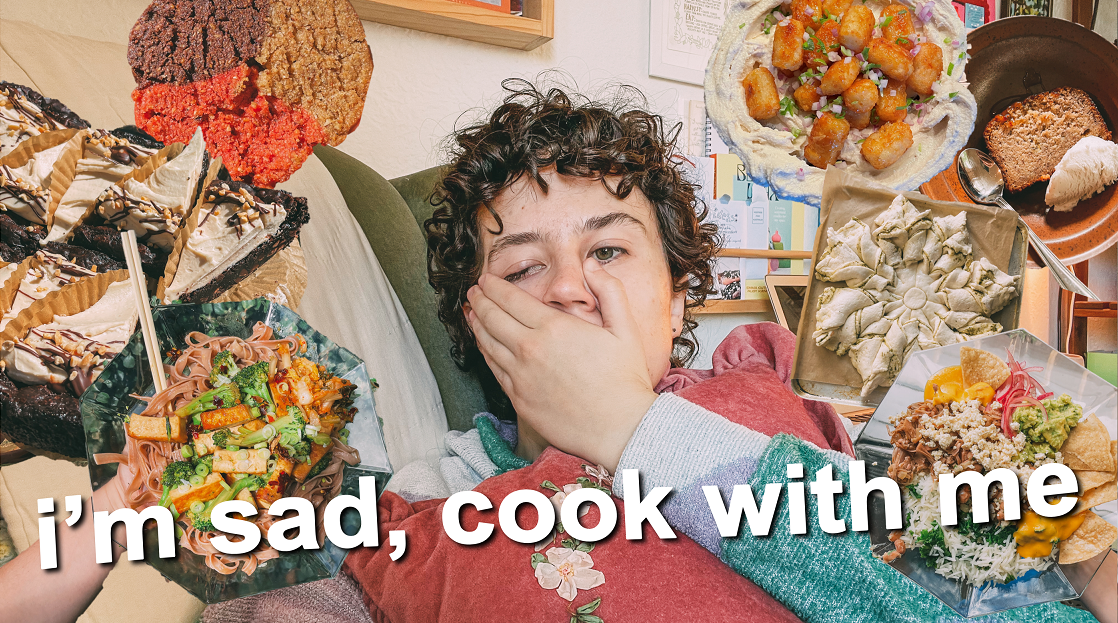 The first video of my new series is out !! a week of cooking to help me feel better. It's me recreating things from my saved screenshot archive, with the aim of getting the soft skill of cooking, making recipes and joy of eating new things back. It's a good edit, i hope you enjoy it!
READ.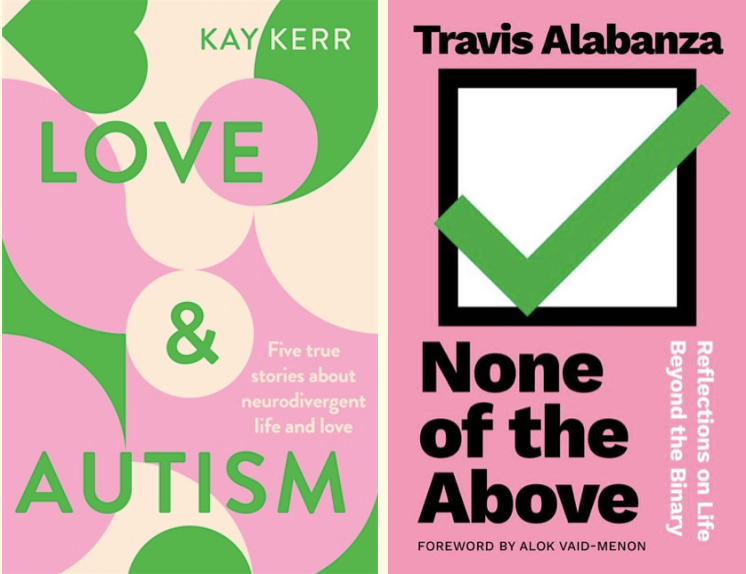 Love & Autism, By Kay Kerr | This is a beautiful read, following five autistic individuals' experience with love, in all its forms - romantic, familial, platonic, special interests etc. It's also written with so much love & care for these people's stories and vulnerabilities. Wish everyone would read it.
None of the Above: reflections of life beyond the binary, By Travis Alabanza | This was a spontaneous read, after seeing a really positive recommendation on instagram by one of my favourite book-accounts. This year is making me come to terms with a LOT of things in relation to myself, including how I don't really identify as a woman (something I'm still figuring out). This was a timely read! It digs deep into how the gender-binary harms us all, and what gender would even look like if it wasn't a social construct. Highly recommend!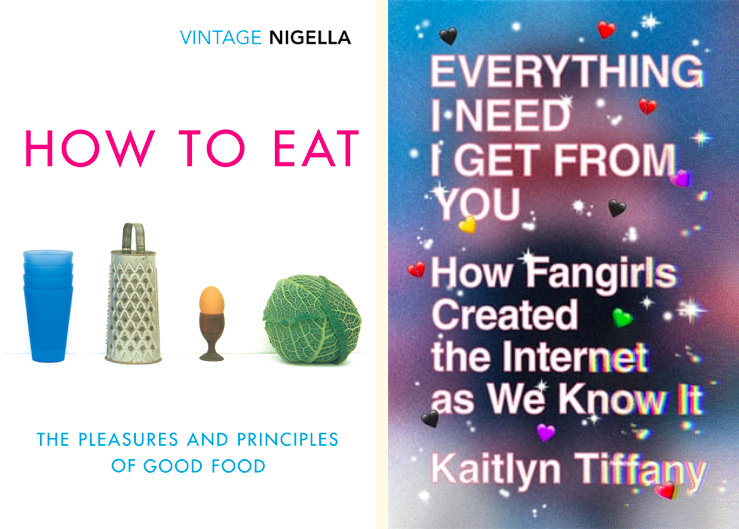 How To Eat, By Nigella Lawson | I finally got to the end of this beast of an (audio)book. I won't lie, it wasn't a page turner. Not that I didn't enjoy it, it's just part-cookbook, so you're listening to ingredient lists and recipe methodology at times. The second half was far more engrossing, as it's about cooking for kids, friends, or your body - instead of cooking with chicken etc. I love Nigella, so I'm glad I've finally read the book which started it all, but as she says in the audio-foreword - this type of book would not fly off shelves today. It's a product of it's time.
Everything I Need I Get From You: how fangirls created the internet as we know it, By Kaitlyn Tiffany | This is a GEM of a book. Socio/political/cultural theory on fangirls and how they shaped the internet 2.0. It's centered on the One Direction fandom. Something which I had no knowledge of, but can completely appreciate. It's a little dense at times, but mostly exceptionally readable. I loved it. So niche! So interesting!
RECIPES.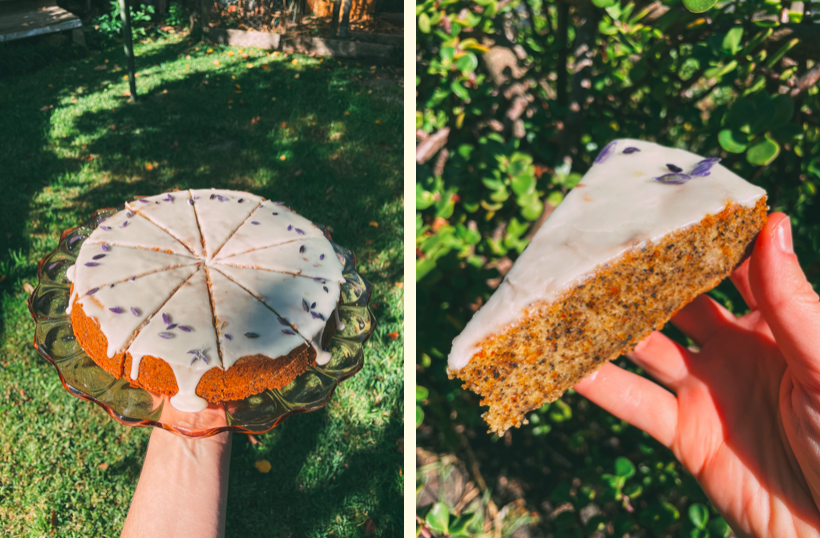 I'm so excited to share with you a vegan & gluten-free cake recipe! I usually keep those close to my chest. This Olive Oil, Orange & Bergamot Cake is as simple as that cross over can be. It's the most delicious flavour combination and doesn't contain any peculiar ingredients. I think you'll love it.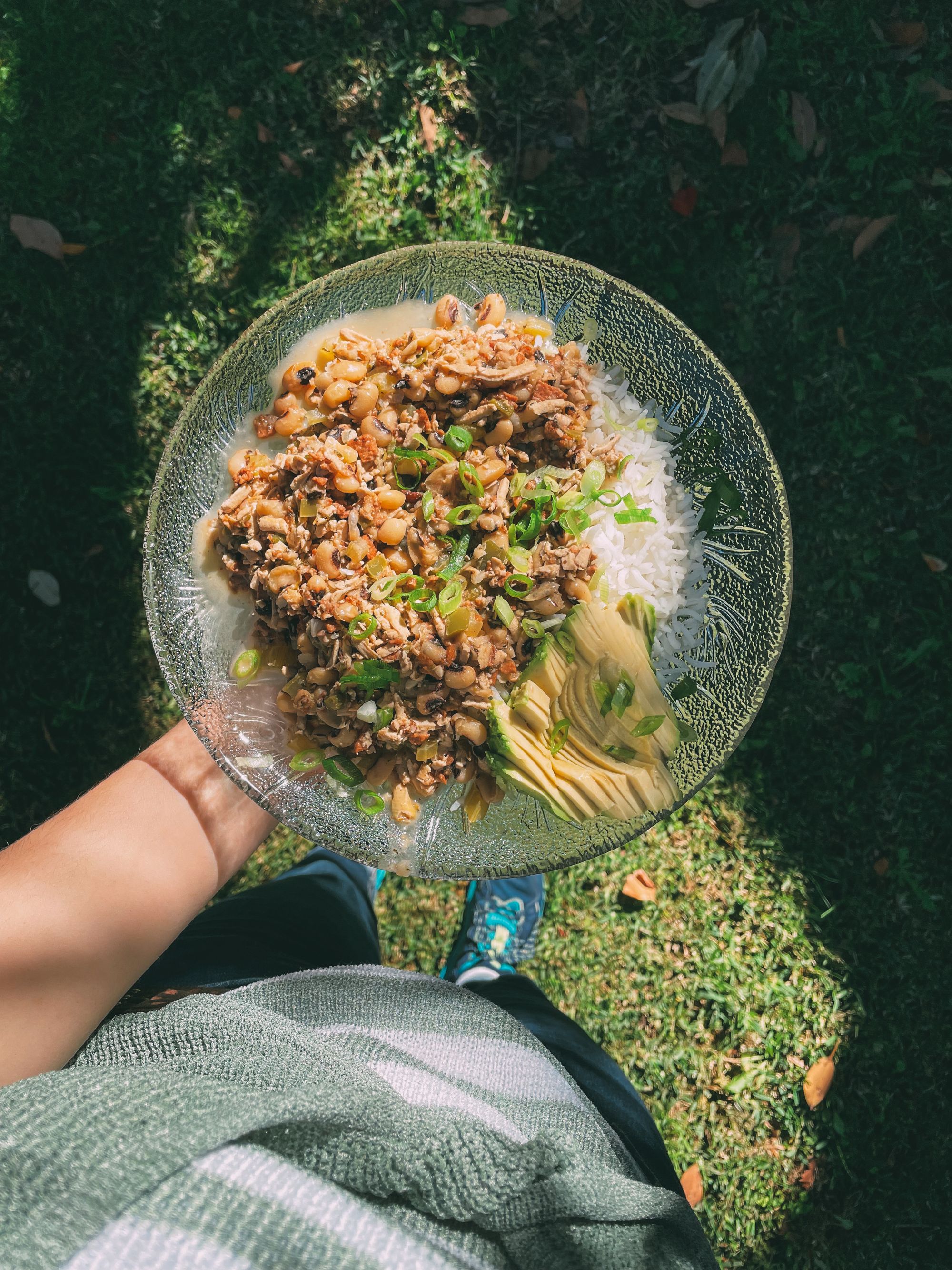 Two recipes this week, because I left you hanging last time. This is Hoppin' Johns Stew with Tofu. She looks basic, but it's exactly my kind of savoury food. Think vegan bacon, cajun seasoning, the gentlest pulse on the block (black-eyed peas), and lots of tofu to bulk it up. It's v untraditional of me to be pushing it this time of year (it's usually eaten on New Years Day in America's southern states), but the (almost) "accidentally vegan" recipes are often the best so I don't mind putting it in front of your faces as we boogie into winter down here in the southern hemisphere.
Thank you for reading & supporting me always!
Phoebe & Merlin x
You can TIP MY WORK or ADJUST YOUR (free/paid) SUBSCRIPTION here 🖋️