a perfect lil' holiday + microbakery recipe + making meaning from 2023!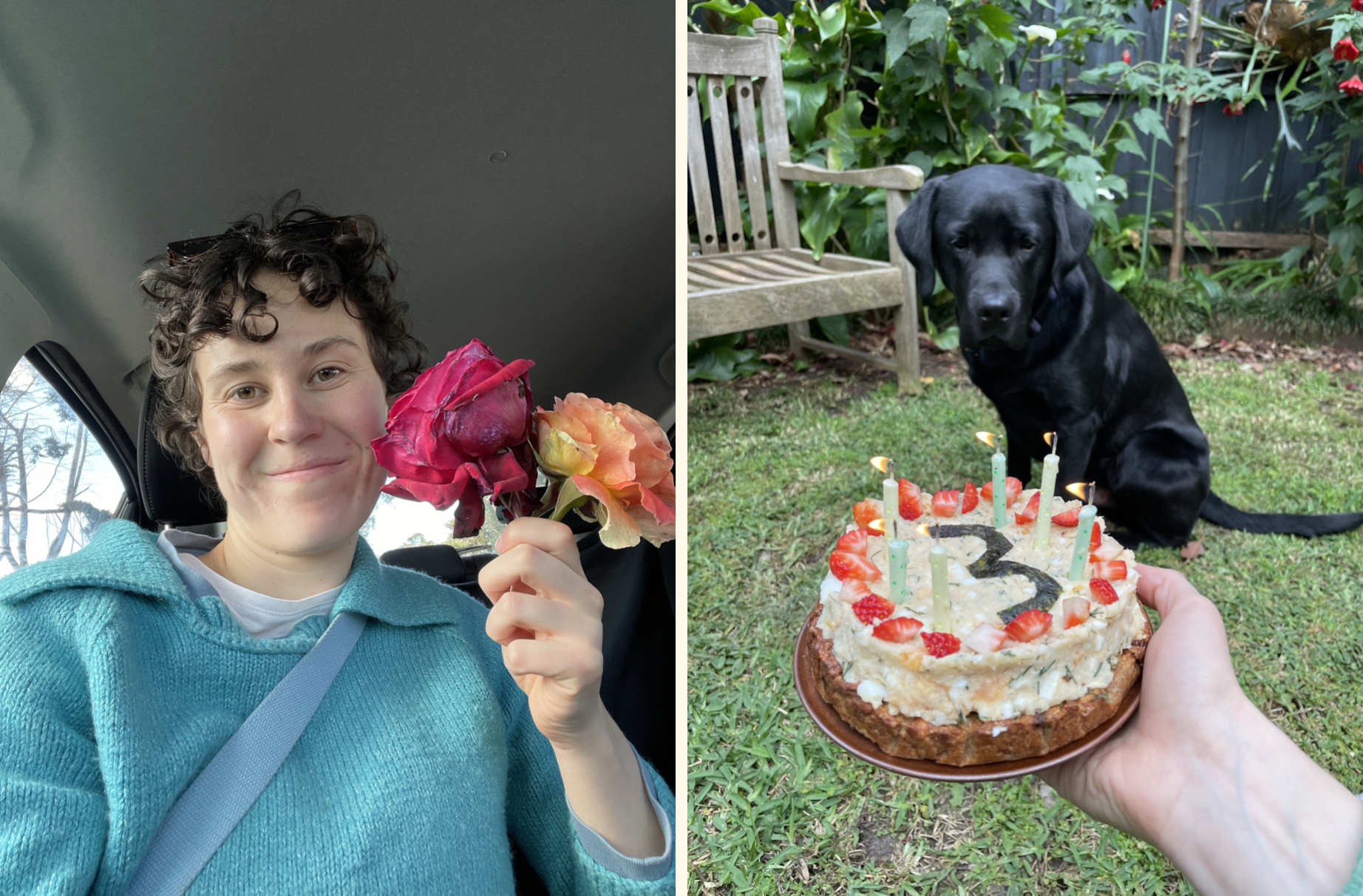 Hey-yo, I write to you having had a really rich two weeks! I had the perfect lil' holiday down on the Mornington Peninsula, got a wardrobe shake-up at the (untapped) op shops down there, Merlin turned THREE (!), I cracked my vegan & gluten-free Sausage Roll recipe, found a couple of new favourite TV shows, zenned out feeding some wallabies and overall just felt like I enjoyed the most consistent mood I've have all year.
I feel like the lessons from this year are finally synthesising. This year has no question been my hardest one ever... it's in its own category... completely incomparable etc. etc. but I think it might be starting to make some sense. Or at least not just feel like every excruciating part of it was for nothing.
My autism assessment is on Tuesday and I think I'm ready. My mood and wildly difficult periods have settled and over the last month it's felt like my autistic traits have become very clear and less muddled by everything else. Allowing me to more-clearly see what I need to thrive and live a sustainable life. I'm excited to have reflections for you on the assessment process next newsletter.
MORNINGTON, VIC.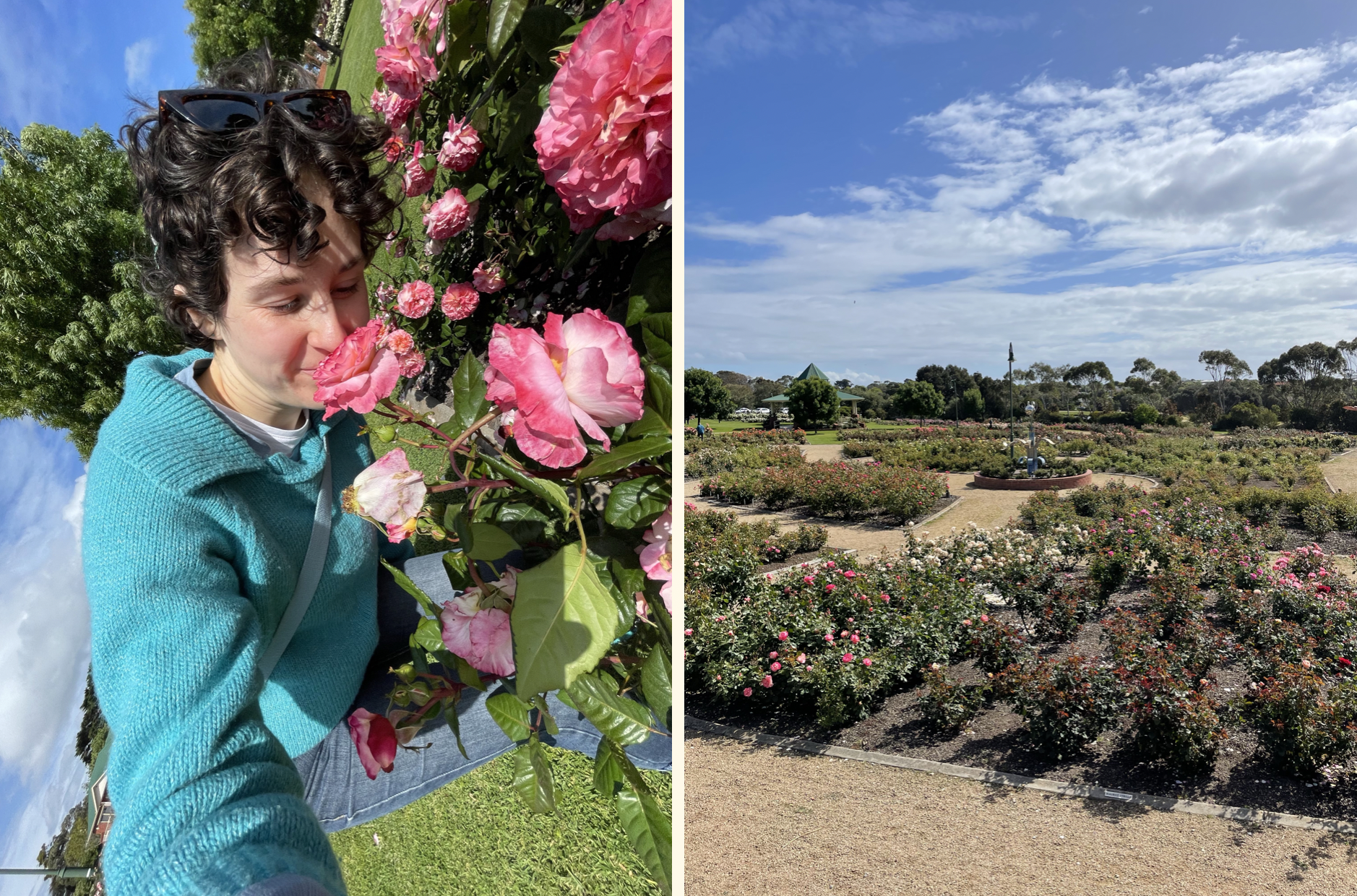 An opportunity arose to escape for a couple of days last week. Nannying and therapy were cancelled and my Mum could mind Merlin - so I quickly looked for a spot that could tick all my animal, art, op-shopping, garden and food boxes and I ended up in Mornington. Yes it's only a 40 minute drive away (on freeways!) but I didn't want to drive so far that I felt flat as a pancake once I got there.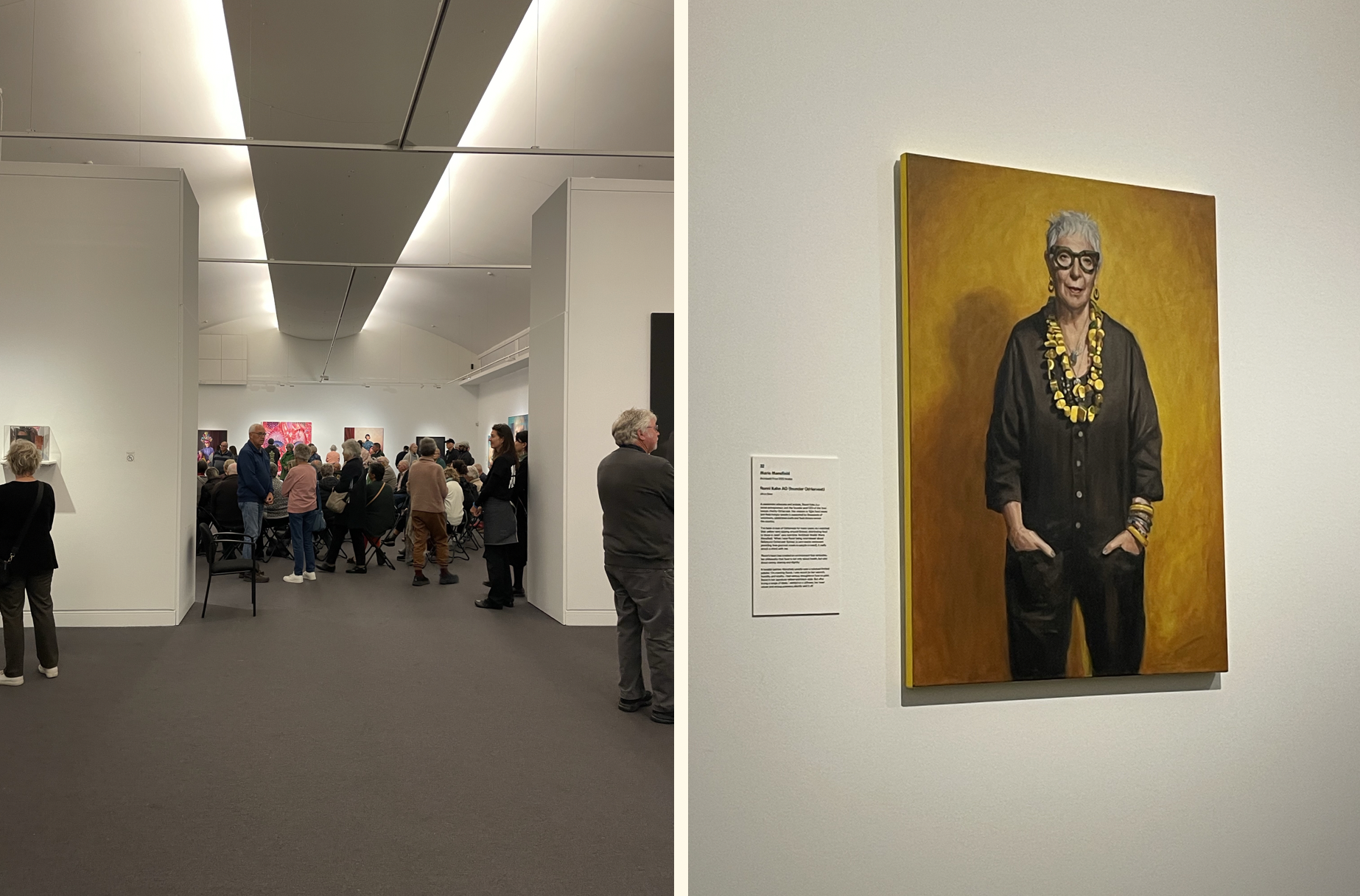 I saw the Archibald (Australia's National Portrait Prize) and honestly it was a bit underwhelming. It felt like the gallery let the grandeur of the works down. The space was quite claustrophobic and the selection of artists very cliquey. But over the road was the Mornington Botanical Rose Garden, which was doing its stunning fragrant Spring thing. Walking through it was totally breathtaking!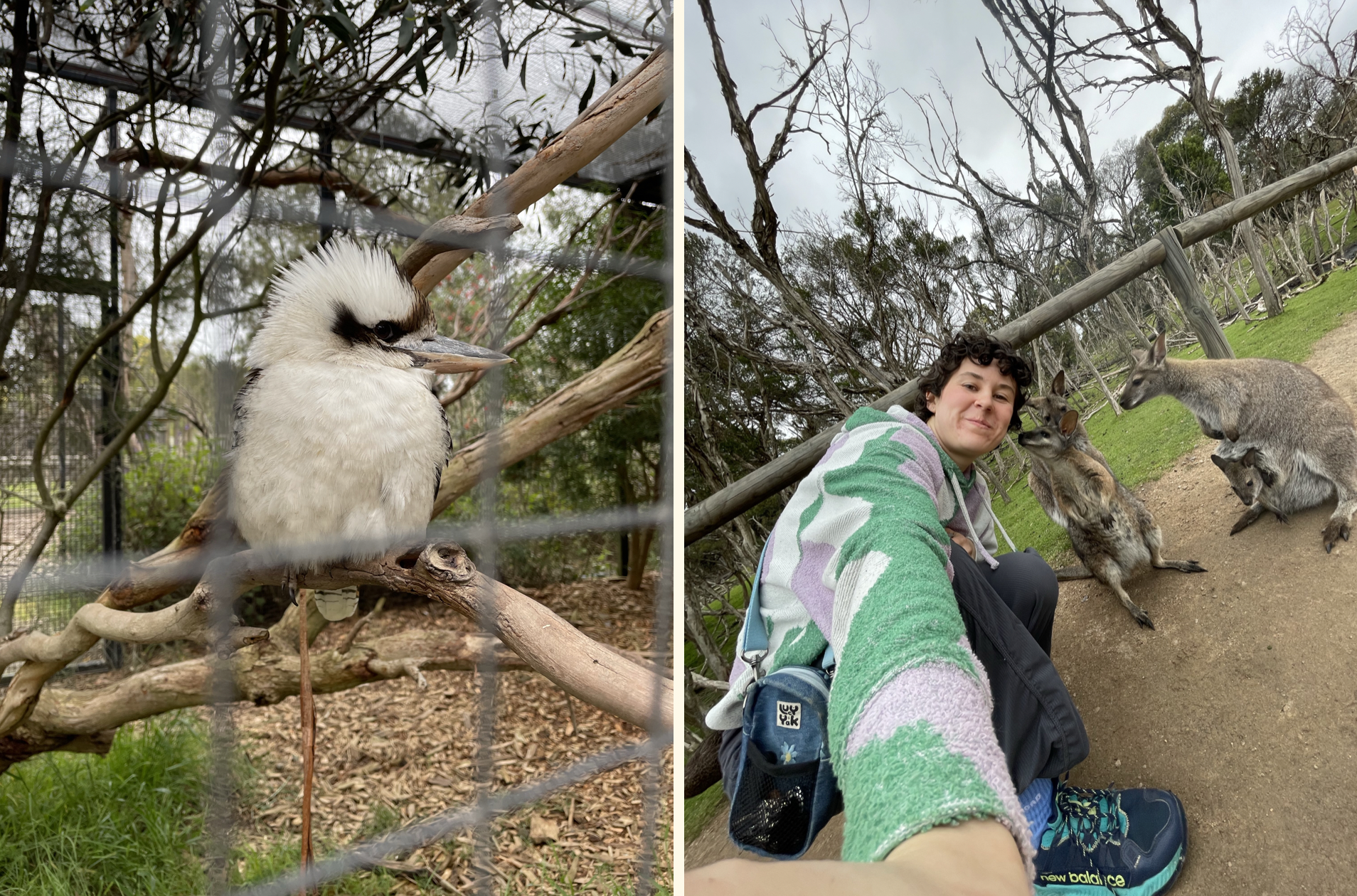 I went bright and early to the Moonlight Sanctuary on my final day, beating the school groups and other tourists. I had the animals to myself – Swamp Wallabies with Joeys, the most engaged Cockatoos and Kookaburras I've ever had the pleasure of meeting, active wombats, Dingoes and a super healthy Tasmanian Devil (we love 💛). It's such a lovely spot, I highly highly recommend if you're down that way and can be bothered to go outside of peak-times.
KITCHEN.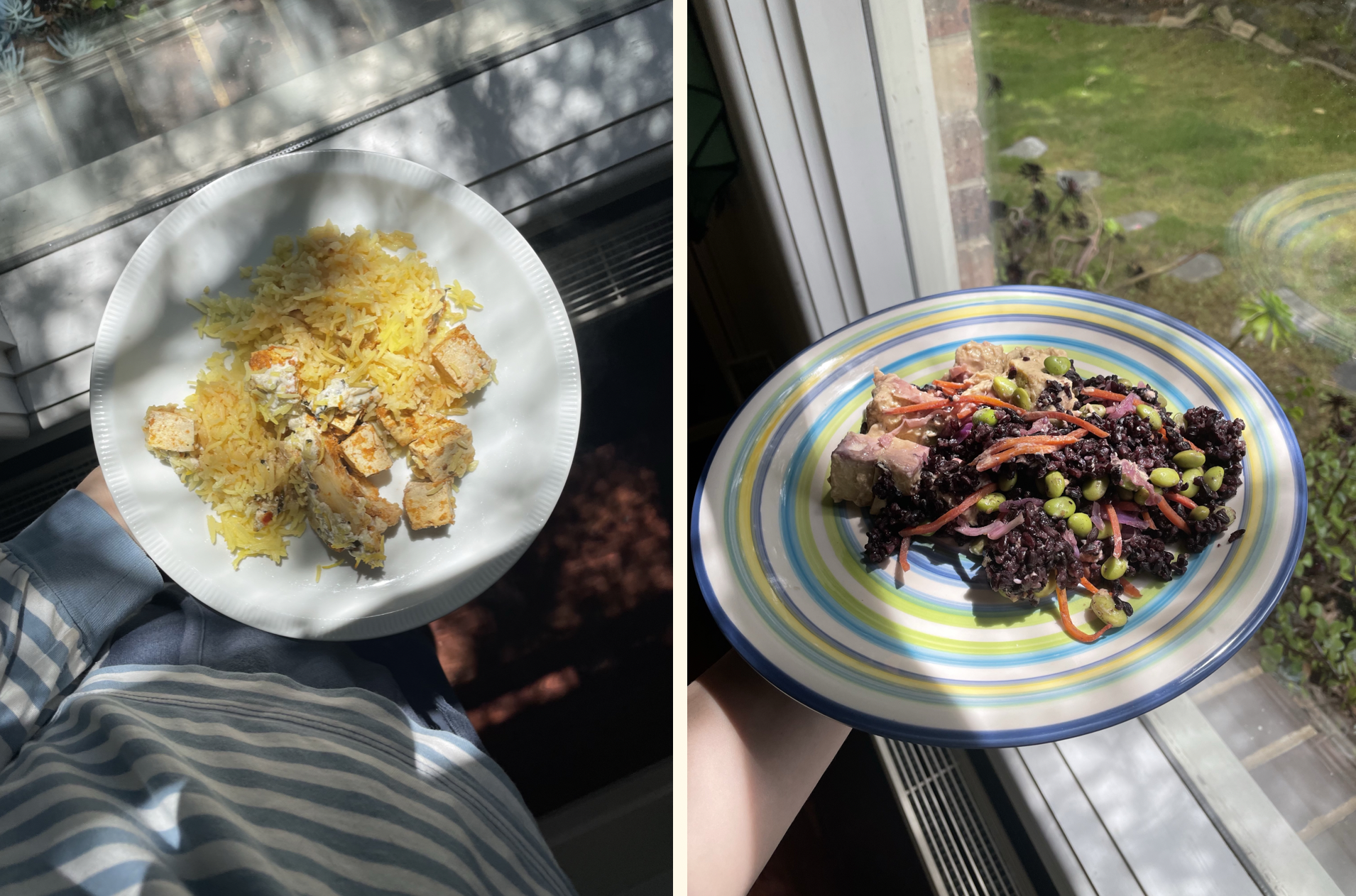 Through a PR mix up I lucked out and was given a no-obligations box of Soulara meals (a plant-based meal-delivery service) last week which turned out to be a big bloomin' blessing! All the meals were a tofu/grain/veg situation which really is my gut's favourite thing to digest – so they were incidentally gentle on my tum. Not to mention how nice it was to have a cooking break! I never thought I'd be a person who would be in the target market or even enjoy that type of thing (I can cook for goodness sake!) - but here I am thinking I need to order some meals especially in the winter months when I feel super sluggish and lose my cooking mojo!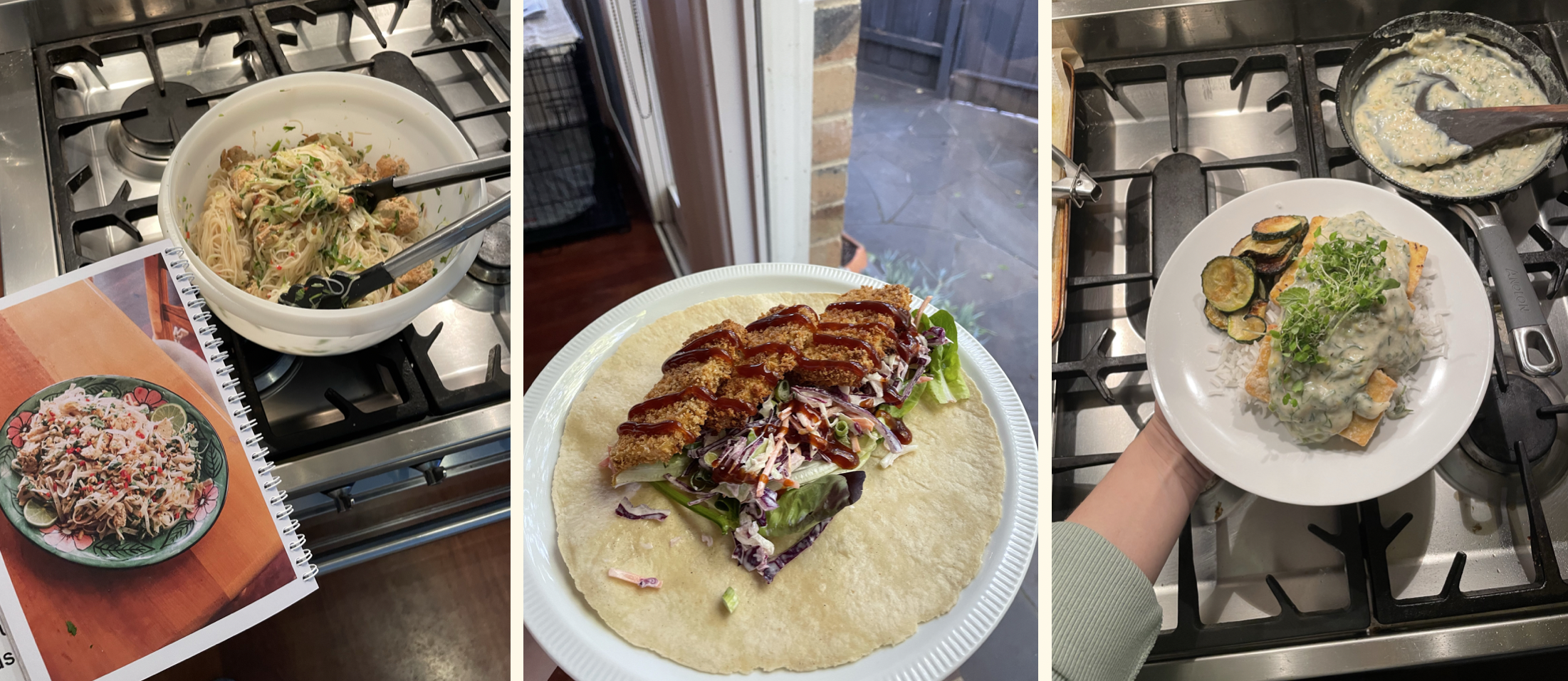 Unsurprisingly I've been excited to cook for myself now. Some recent favourites I made were Pad Thai from my cookbook, Big Mouth, Tofu Katsu & Slaw Wraps and my Crispy Tofu with a Creamy Caper & Dill Sauce.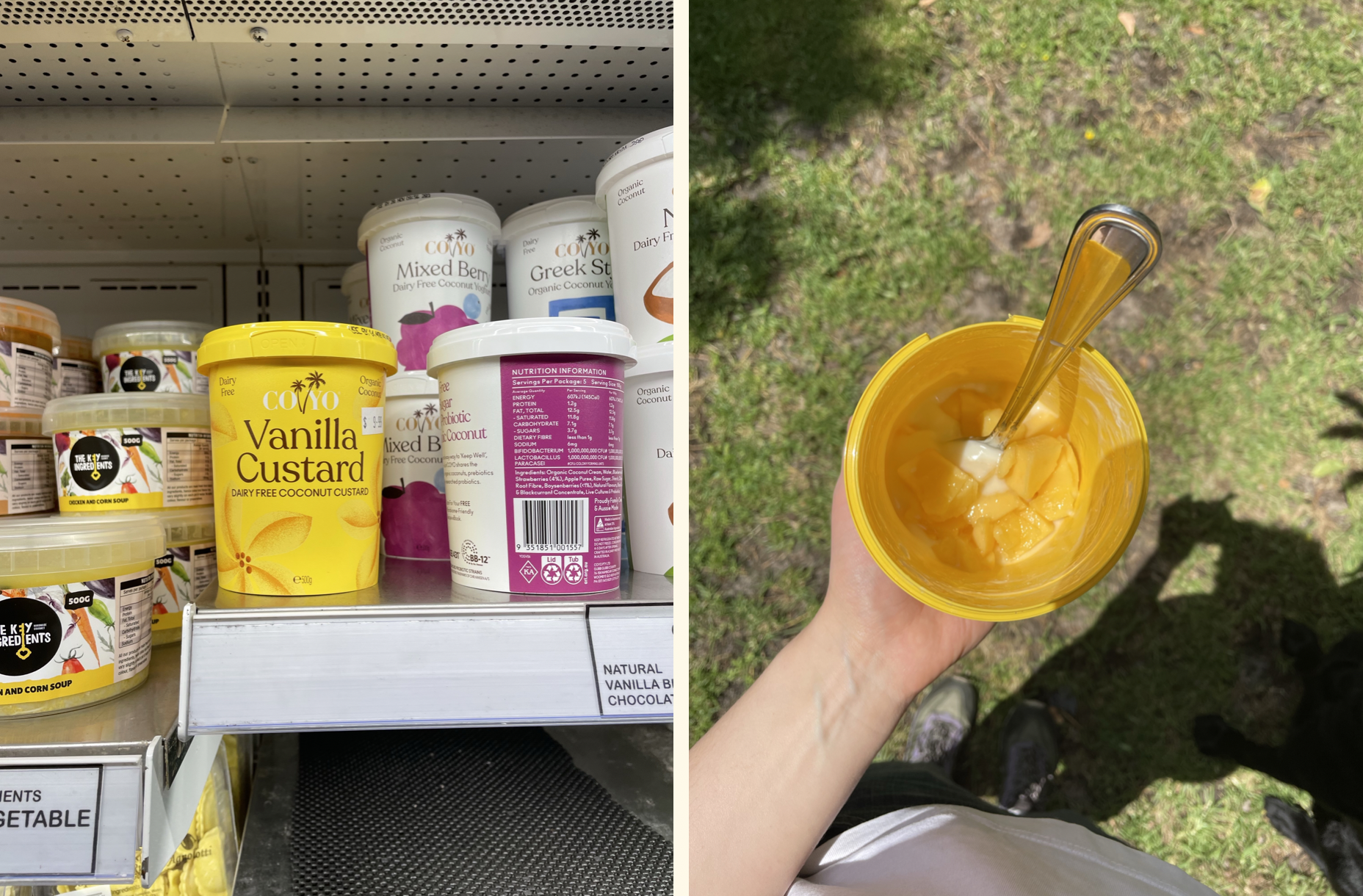 I think I need to do a news-flash about the new COYO Vanilla Custard! I saw it at my local fruit & vegetable shop (it's not in major supermarkets yet) and stOp THE cLoCK, it's unbeatable. Super smooth, light, vanillary and not overly coconutty. Poppin' with some fresh mango plonked on top to enjoy the last dregs 🥭
MICROBAKERY.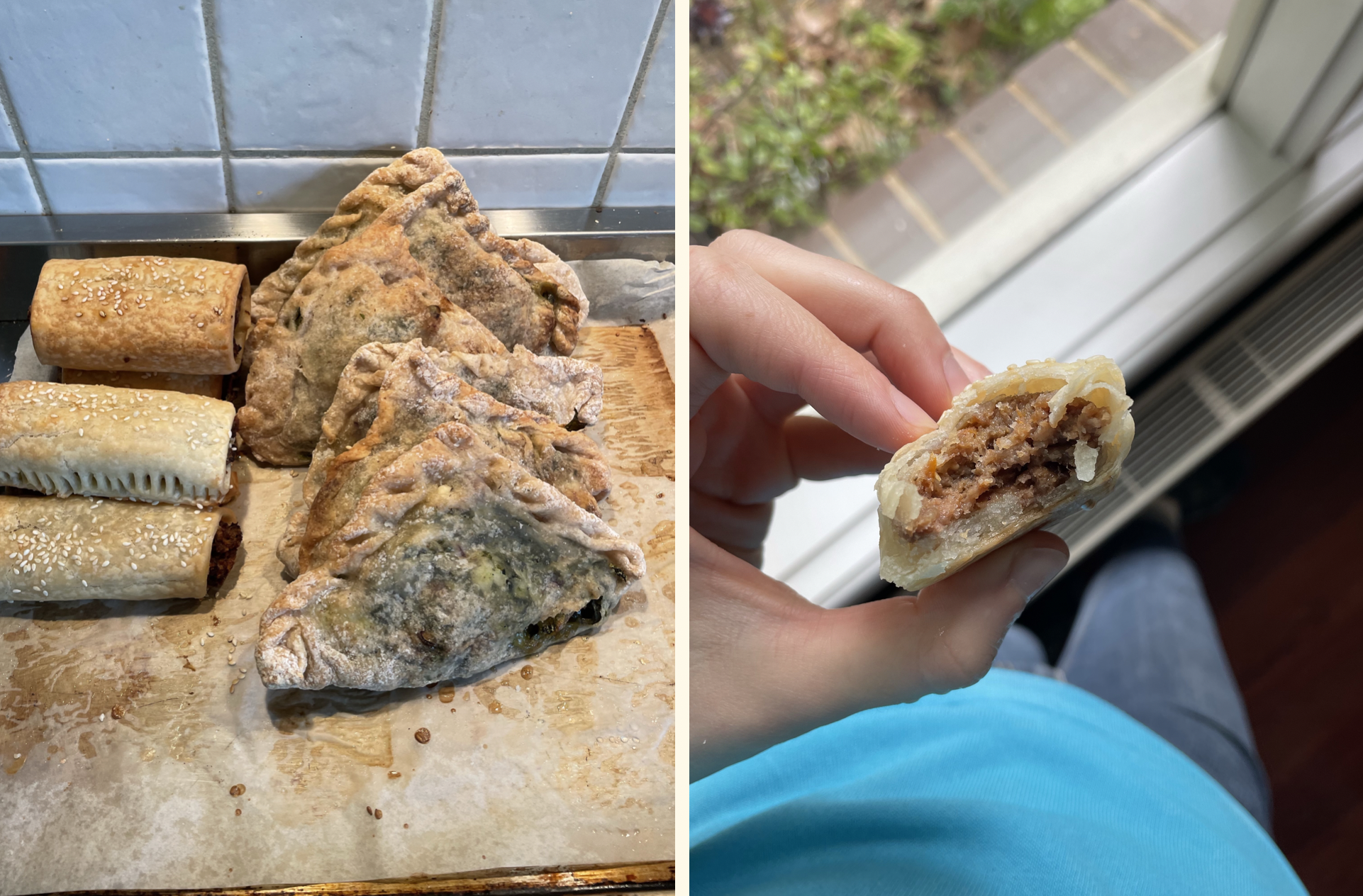 I've been churning out my new recipe for Vegan & Gluten-Free Sausage Rolls for catering orders and it just keeps getting better! The flavours are so scrumptious and traditional. They really taste like my grandmother's staple sausage roll recipe which I'm pretty sure used sausage mince. Sweet, savoury & sensational.
READ.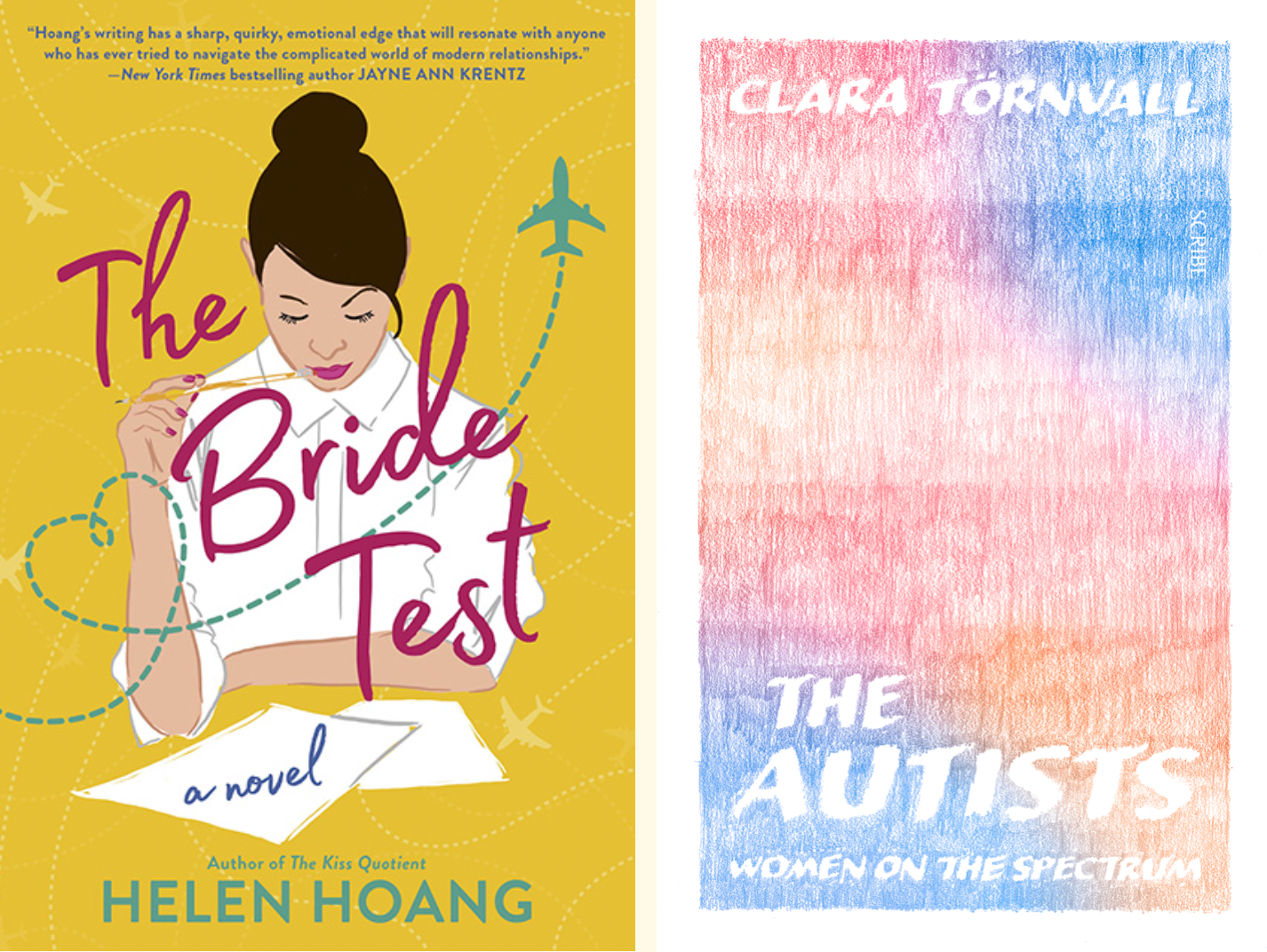 The Bride Test, By Helen Hoang | Hoang's stories are known to have top-notch autistic representation and steamy sex scenes. I think I've well & truly aged out of this series. The dialogue, plot & sex scenes were very melodramatic. I cringed my way through it. I was wishing it would get to the (predictable) ending sooner.
The Autists: Women on the Spectrum, By Clara Törnvall | This is part-biography, part historical deep-dive into autistic women throughout history from a Swedish perspective. I enjoyed it's insights but (as I've said before) I'm quite autistic-biographied out. It also painted a few things as "hard & fast autistic rules" which I thought was limiting to state as absolutes. But overall, it fell into the better-half of autism-memoirs, not only because it's from a female late-diagnosed perspective.
WATCHED.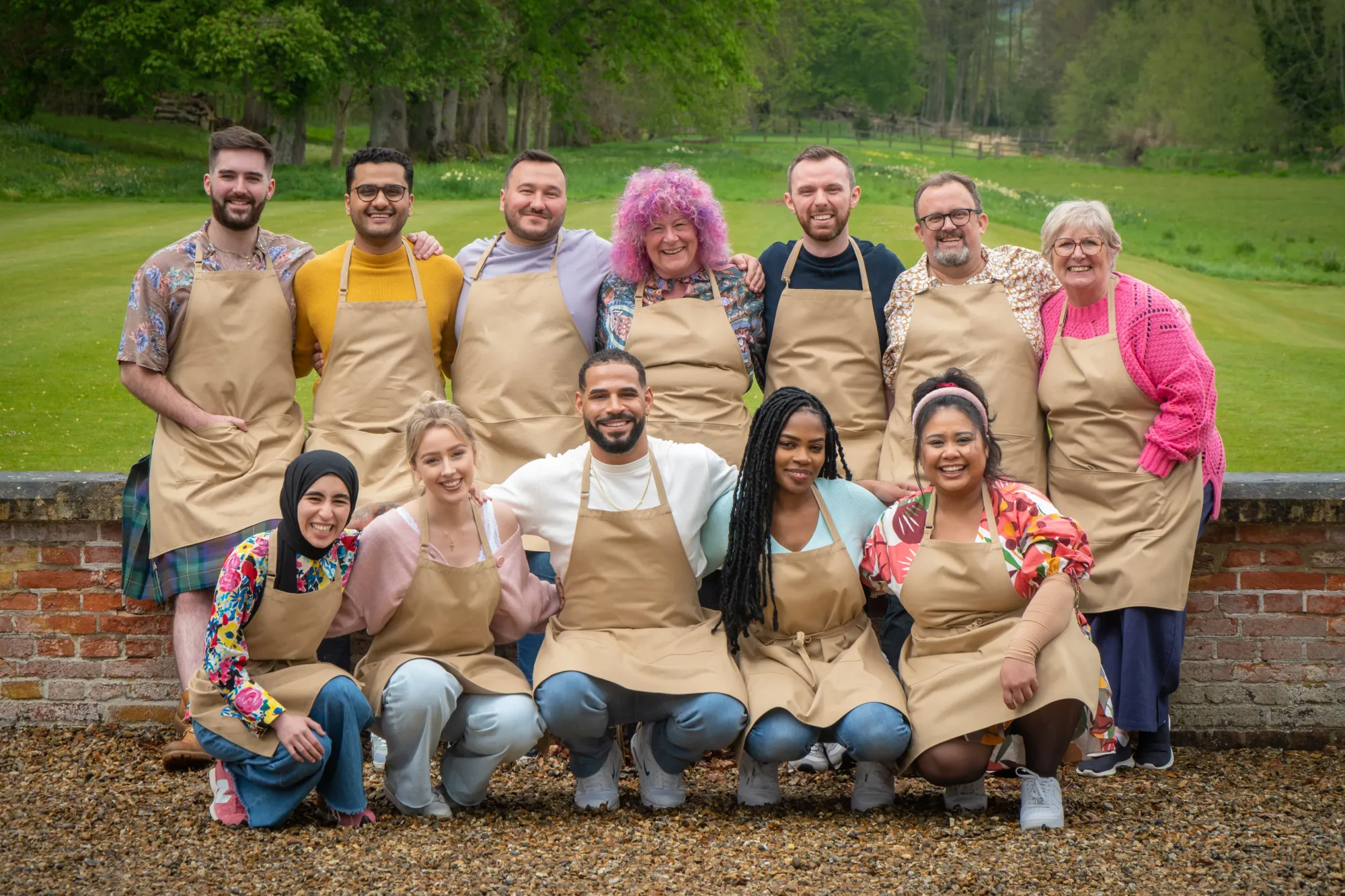 Ok, I've completely got into Bake-Off (the UK version). One thing about me is that I really don't like scary, judgy or necessarily mean storylines. Which usually rules out most reality TV apart from maybe Keeping up with the Irwins lol. This is light, creatively interesting and the low-effort kind of "laughing in your head" funny. I've nearly finished season 13, so if you have any favourite seasons I should watch next - let me know :D
I'm also LOVING Lessons in Chemistry, but that's a one-episode a week situation on Apple TV so my review will have to wait until the end of the month.
have you been enjoying my newsletter, recipes or videos? would you consider bumping your subscription to a paid oneor dropping a tip, to help fund future delicious works?
RECIPE.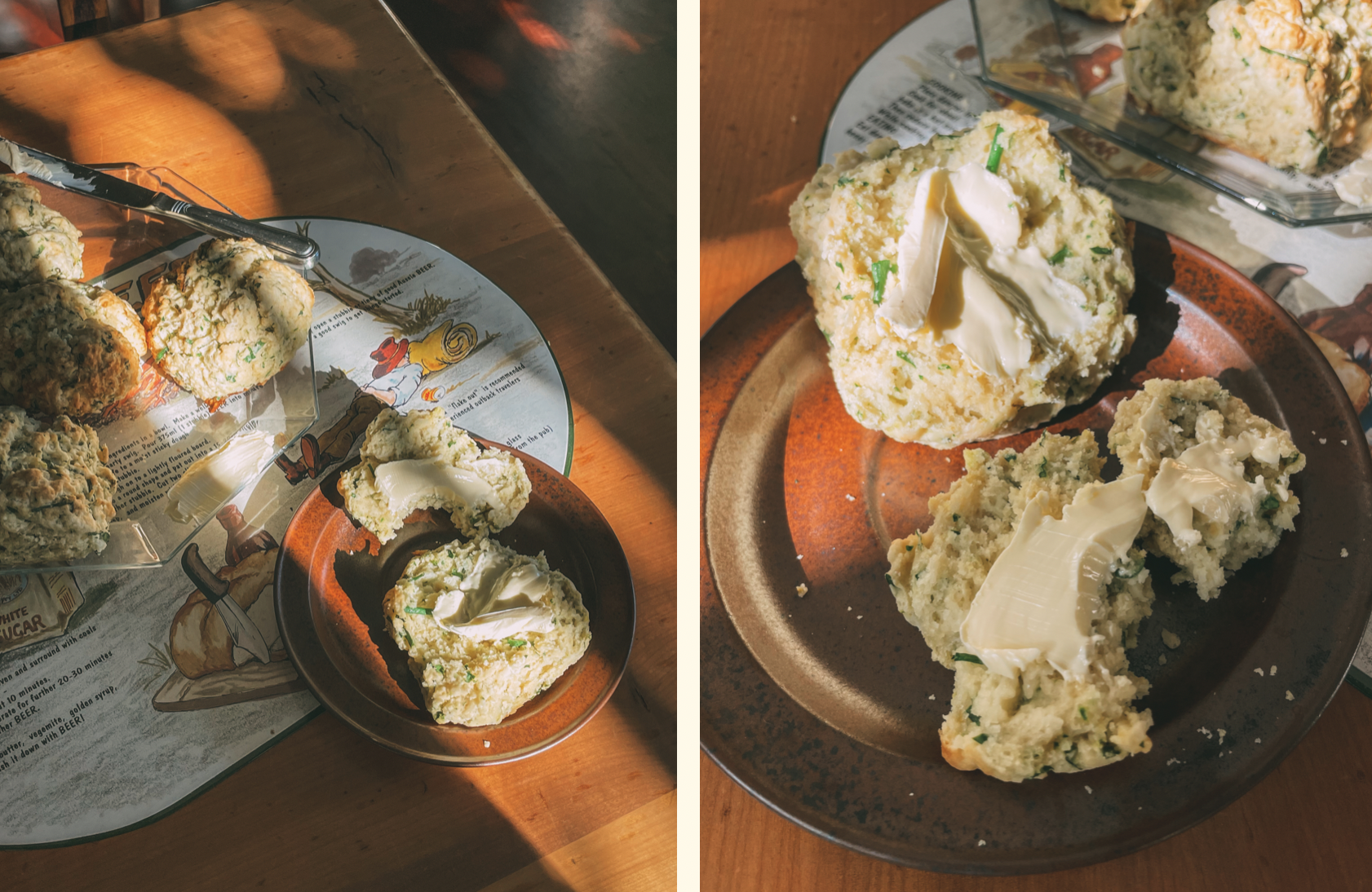 I'm sharing a microbakery recipe today! My vegan & gluten-free Cheddar & Chive Savoury Scones – aka comforting cheesy-bread hunks of moorish-ness that stay soft for multiple days and are froth-level good when lathered in cold salty butter. Enjoy!
Thank you for reading & supporting my work,
Phoebe (they/them) x
TIP MY WORK or ADJUST YOUR SUBSCRIPTION HERE <3