Wowee!! 'The HBOT Cookbook' is here <3<3
My goodness honeybunches it's out, done and dusted!! I'm already wrapping up and shipping some copies to you birds all over the world and my goodness I'm one glowing, grateful bean :). I set goals for myself all the time, yet this has got to be the pinnacle thus far regarding the self-organisation, time-management and discipline it required. I had my heart set on doing it around the beginning of October and somehow between finishing my first year of uni, studying, sitting exams, writing a HBOT journal, squeezing in a nugget of travel and whatever else went down, here I am not even really two months later with a physical copy by my side.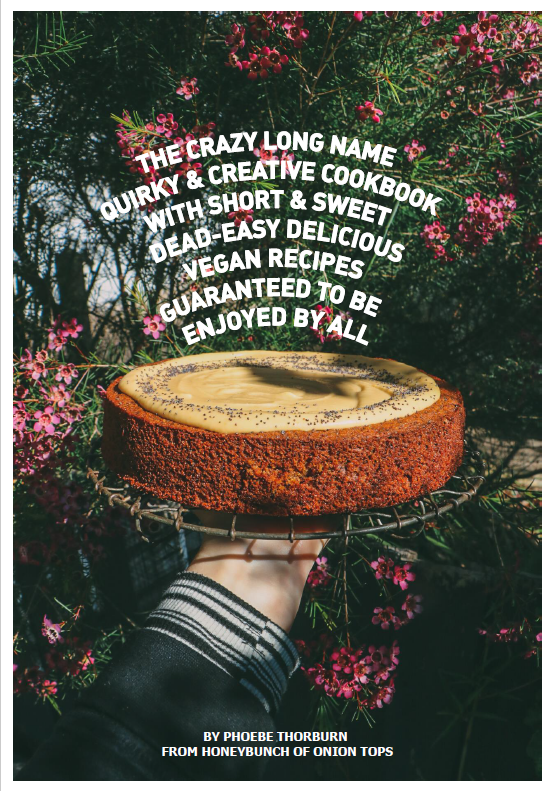 Digital is marvellous yet I have to say there is nothing like a solid physical form to get me even more over the moon about something I've made. So I printed a handful (22) off with juicy silver spiral binding and 320 gsm bond front and back covers at a place that seriously knows what they're doing and if I'm honest, for the first time since finishing school two years ago I'm experiencing a feeling of self-worth that hasn't popped by to say hi in a while. Sure good marks and whatever else are dandy, but something in the creative space that totally speaks me, and I'm more than happy for it to do so, is SO fabitee-fab! All sorts of things should contribute to a sense of self-worth, so I should aim to broaden what generates that feeling hands down, yet I think many of you creative wonderful beans will know what I'm talking about. I hope that that didn't sound pretentious or anything - gosh I'm cringing already.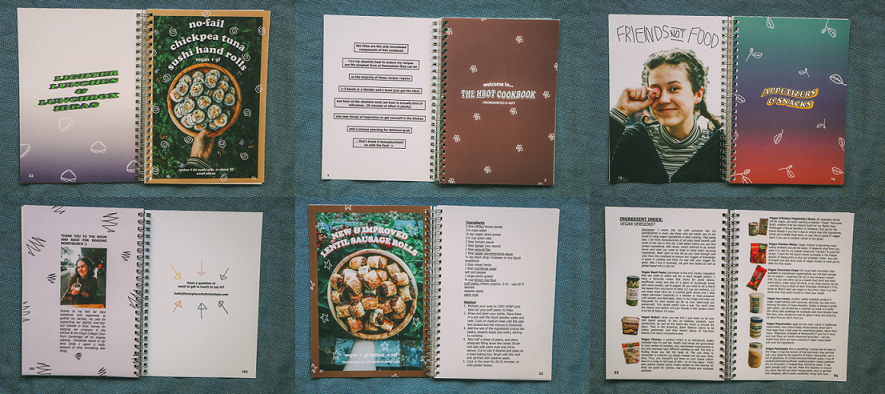 So I'm rambling on about how I'm feeling all warm and fuzzy about this book, but onto the book itself and any and all detes you may wish to know about it.
There are 34 recipes
It's 103 pages long
it's available in hard copy (A5 in size) and in digital form through MY ETSY
There are appetizers, lighter lunches (perfect for your lunchbox/to-go needs), main meals and all things sweet and scrumptious
For all the recipes, see the full list on MY ETSY
All recipes are never before seen/never will be on my blog/Youtube etc. apart from my 'New & Improved Lentil Sausage Rolls' which I will be sharing on the blog soon as it's a major improvement on an old favourite that I think is too good not to share.
There are tips and tricks about vegan ingredients/vegan cooking in it as well that I think will help even the experienced vegan cooks as well as those complete newbies.
The hardcopy and digital copy will be on sale with a small discount up until Christmas (2017) while I also run a 'HBOT 12 days of Xmas' on my Youtube (aka a video every day).
For more details and to see more images of it's interior HEAD OVER TO 'THE HBOT SHOP' <3<3<3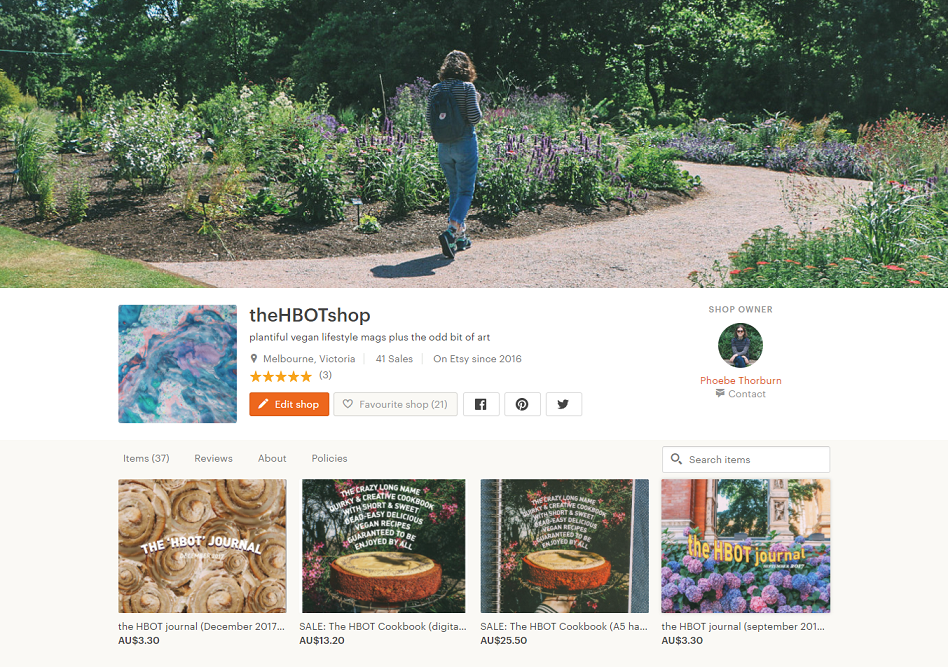 Thank you so much for all your love, support, emails, comments, DM's, for my recipes and for watching my videos when they come out. You're one heck of a lovely honeybunch, and I'm so thankful that you're here. Wishing you the very best end to 2017 that you can have, and many groovy vibes and delicious moments in the coming year :)