Biscuit Tin Bakery Northside Pop-Up, Big Fatigue + Heartbreak High !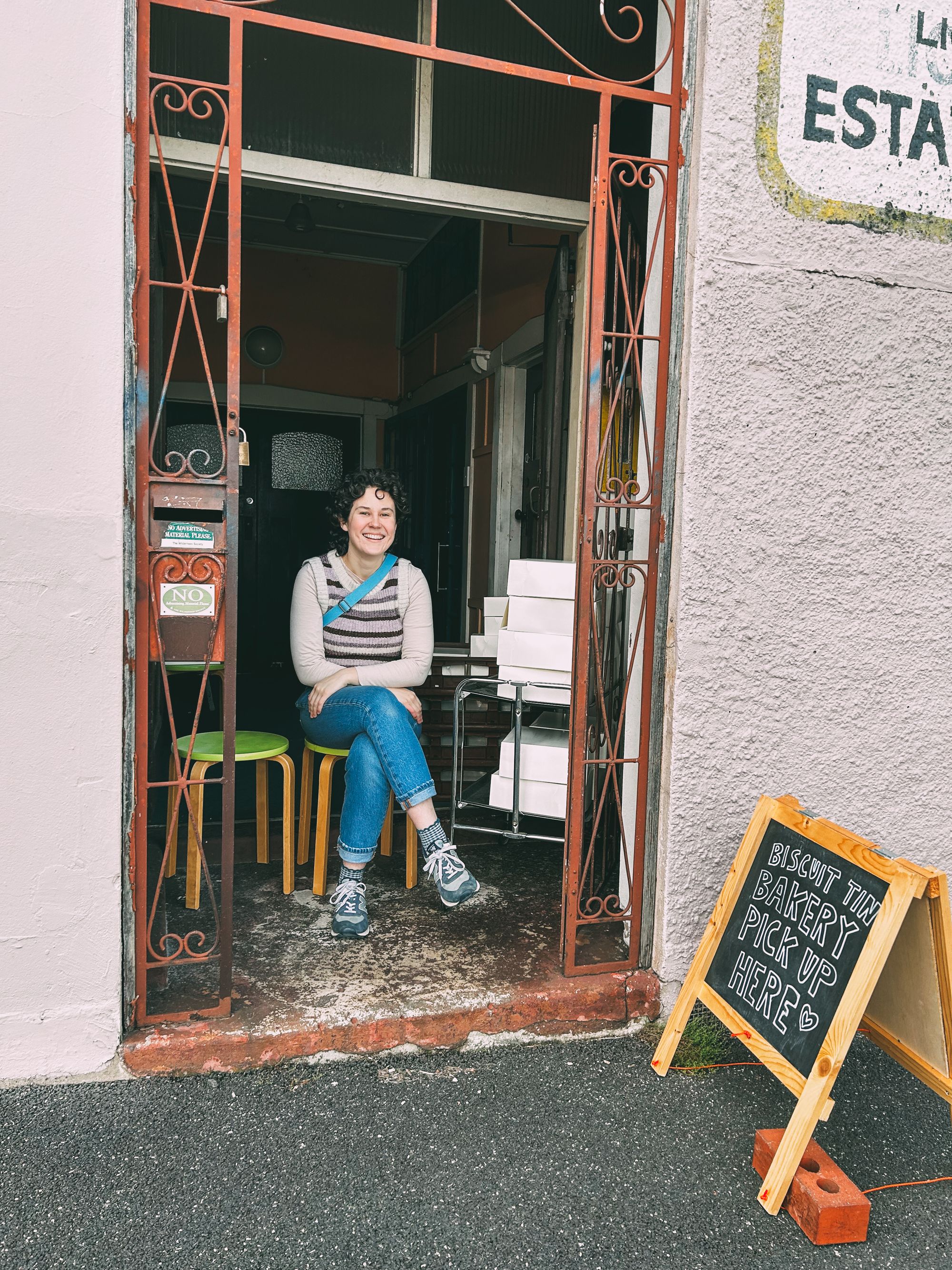 I write to you, very very tired. After a month of pop ups and running on  adrenaline - I'm pretty knackered. One of the hardest parts to this two-week pop up cycle is resting. I'm not the best at it, and it's proving quite hard to quiet the mind and push it out of my head for a couple of days, when as soon as one pop up finishes, my mind's buzzing with to-do's and hopes for next one.
But we have some super sunny warm days ahead (hello serotonin to the brain) and I'm definitely going to take some naps this weekend (proper ones), promise.
BISCUIT TIN BAKERY.
Biscuit Tin Bakery went northside last weekend, with 35 pre-ordered cake boxes! The sun came out & it was a hoot of a day. Since I'd made all of the offerings in the commercial kitchen at least once before, I felt a bit more within my comfort zone. It was an opportunity to take an extra moment with each bake, be more present in what I was doing and feel the weight of what I'm accomplishing.
I made the call to try over-night cold proofing my cinnamon buns this time which worked like a charm! It makes for an INFINITELY less stressful Saturday morning, because nothing needs to be made fRoM ScrAtcH  in the early hours, when I'm completely exhausted and it's still dark out. I will 2000% be doing that going forward, as I know it will make the world of difference in my mental well-being during the bake.
The pick-ups were a bloody delight! I wasn't really processing payments - so there was more time to chat & interact with everyone who came by. I got incredible feedback and it was just such a boost to feel everyone's excitement and appreciation for the goods. Apart from the hour drive there & back - it was a dream of a format.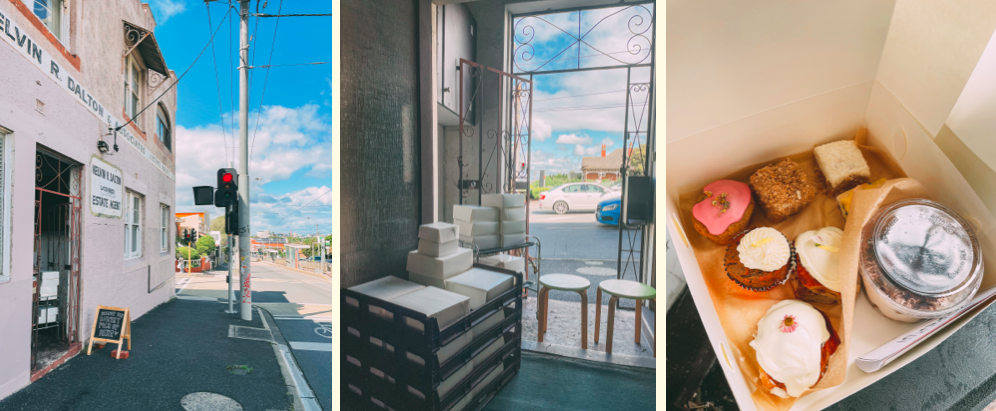 KITCHEN.
I've been driving myself crazy trying to nail my chocolate chip cookie recipe before my next pop-up. They're coming out my ears at this point (thankfully friends are happy to receive). I think I'm nearly there. They're made out of buckheat & cassava flavour, have a levain-y flair, but are also thin & lightly-crunchy on the outside, while chewy in the middle.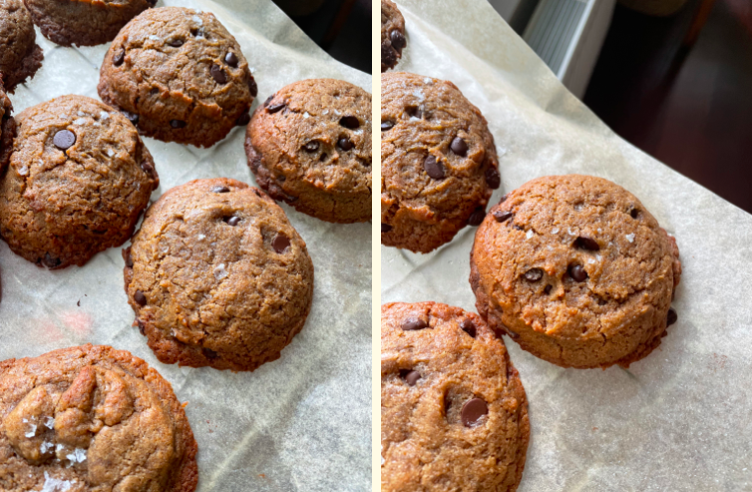 Also trying to nail my Babka recipe. Needs a looser crumb, but getting there!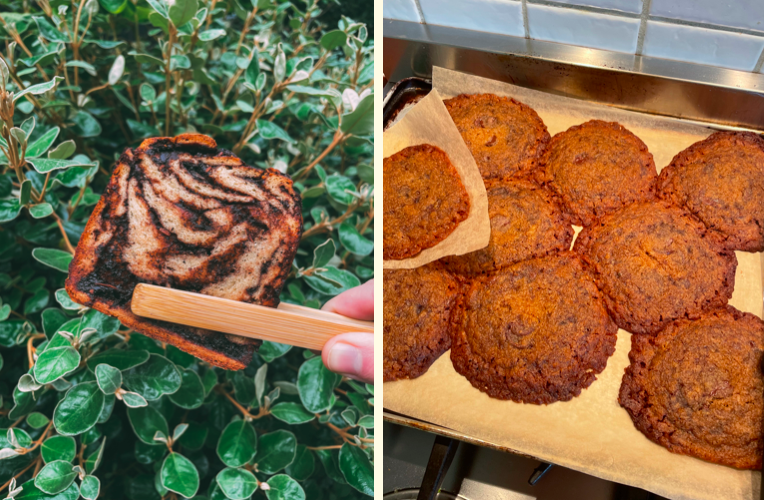 Testing bougie Vegemite scrolls (with other fixings, like vegan bacon, spring onion & parsley - all recommended) and a choc-mint hedgehog.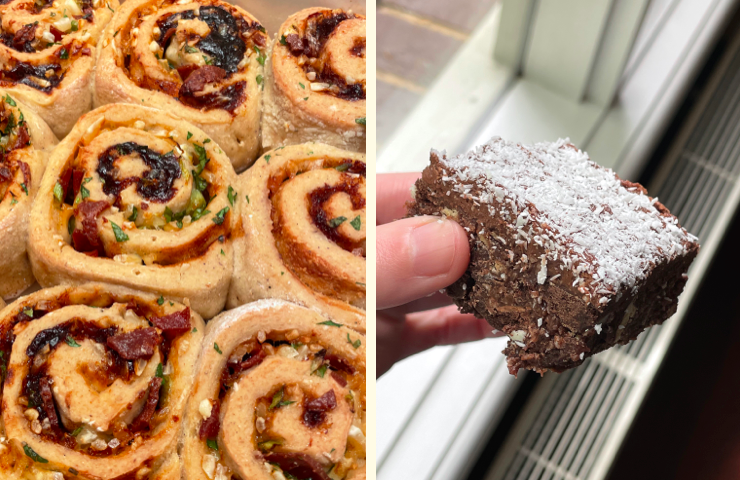 READ.
Kim Jiyoung Born 1982, By Cho Nam-Joo is a short story following Kim Jiyoung's life, growing up in the male-favouring, workaholic culture in Seoul, South Korea - at the start of the 21st century. A gripping read which makes you reflect on how things are not that different in another country, 20 years on. Highly recommend 9/10.
Undoctored, By Adam Kay is a follow up memoir to Kay's first best-selling memoir, This is Going to Hurt, which has since been adapted into a television series starring Ben Wishaw (love). This memoir is more about his transition from gynaecologist to writer, and all the bumps that came his way (coming to terms with his sexuality, his body releasing years of stress, ya-da ya-da ya-da). Flashbacks to his time studying as a junior doctor pepper the book and there as many laugh out loud stories as there are heartbreaking ones. I loved it & probably more than the first, as he's even more vulnerable in non-doctory ways - which most of us can relate to. 9/10.
WATCH.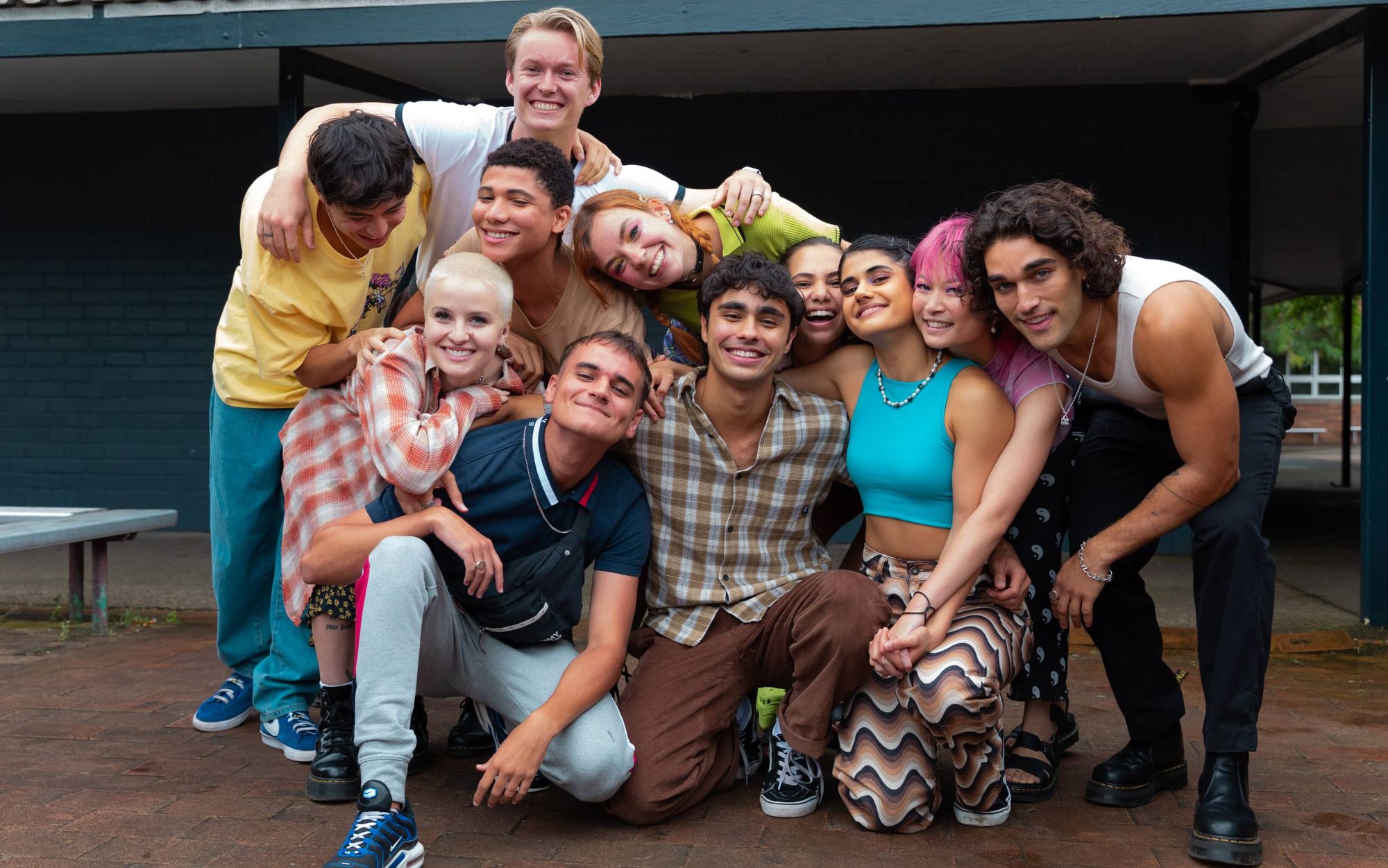 I finished Heartbreak High on Netflix - a reboot of the 90s coming of age series set in Sydney, Australia. The premise does make you cringe a bit (a high school sex map, really?) but once you're introduced to the characters it quickly becomes much deeper, more interesting and fascinating than you initially give it credit. I wish, in Nov 2022 - it wasn't so ground breaking, bc there is clearly so much demand for smartly told, diverse Australian told stories - but I'll happily gobble it up for now and hope it's the start of the more *on-the-pulse* productions coming soon.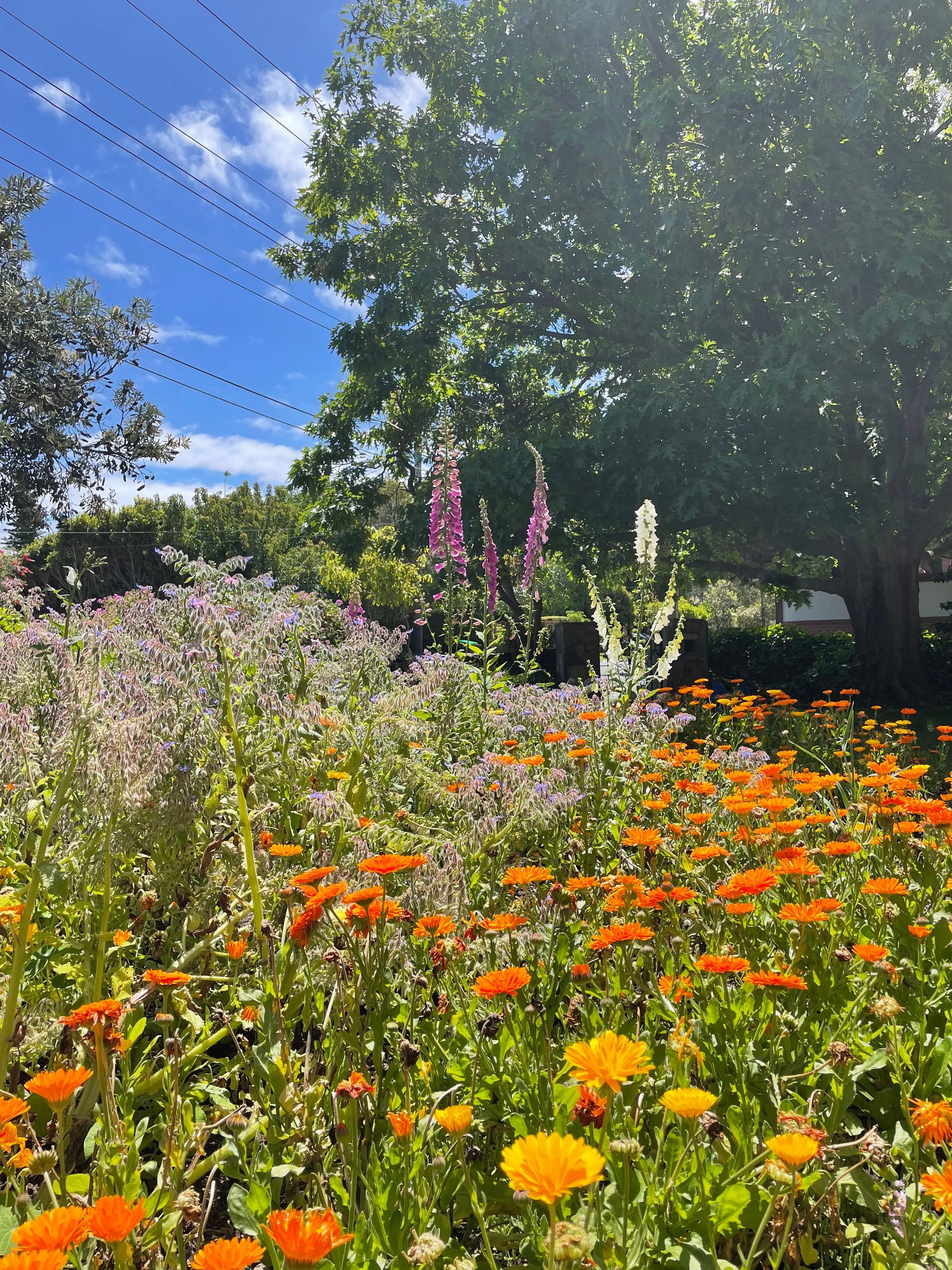 Thank you for reading & supporting my work! Wishing you deep rest and a juicy in-season manderin this weekend,
Phoebe & Merlin x
You can TIP MY WORK or ADJUST YOUR (free/paid) SUBSCRIPTION here 🖋️