they say starting's the hardest part
At 3am this morning, as I lay awake stressin' about all there is to be done (microbakery wise, if you're new - hello & welcome!) I thought I'd skip writing the newsletter this week - because of my dauntingly long list of to-do's today. But each time I make my recipes I get speedier (find short-cuts, ways to group like-tasks, use more efficient equipment etc.) and so I finished the prep for my bakes by midday - ready for polishing off & delivery tomorrow. These taste boxes are going to influencers (although that label feels a bit redundant on it's own)/artistic people in different sectors (writing, food, comedy) who have audiences and might tell their audience about Biscuit Tin Bakery if the food does something for them. It's also to get feedback and have another opportunity to pracitce my bakes.
Some other boxes are going to a few cafe's who agreed to a tastebox - with the potential for wholesale if they're interested. Wholesale (although it's a bit cold to me & involves a lot of of shitty logistical planning around shelf-life and what have you) could be great for having a regular & guaranteed arm to the business.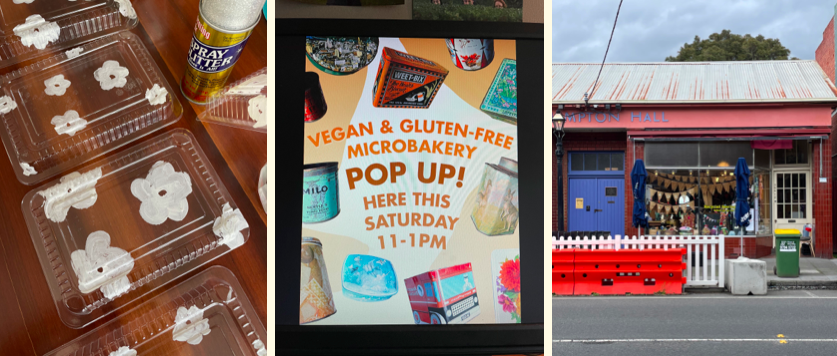 I'm currently waiting on a call back from the council to follow up about my registration. It hasn't been officially approved yet - hopefully will have more answers by the end of today.
I have a loose date in mind for my first pop up & really want to be able move forward, but it's also not suprising to me at this point that everything's taking 3 times as long raah! I met with my pop-up pal this week, Gail - owner of Recycled Studio in Hampton - who have kindly agreed to lend me the space. It's a gorgeous old building down the quieter (nicer) end of Hampton Street, a stones throw from the train station. I'll do a visibility campaign, have an A-board out the week before and do some mega word-of-mouth and social media spruke-ing along with.
In starting my lil' "seeding" campaign (the wholesome marketing method I described in the first paragraph), as well as purchasing some extra cooking equipment I'll need, marketing materials and packaging this week - I'm getting a little bit bogged down by the sheer amount of outset costs necessary in this early stage. It's obviously to be expected and in the scheme of things I'm doing this pretty smartly - but I won't lie, it's detracted from the specialness of the process somewhat & made me wonder why the hell I think this will work.
But outside the panic moments, I honestly feel pretty calm about things most of the time. And I know that comes from knowing what you're doing - which do cooking & marketing wise.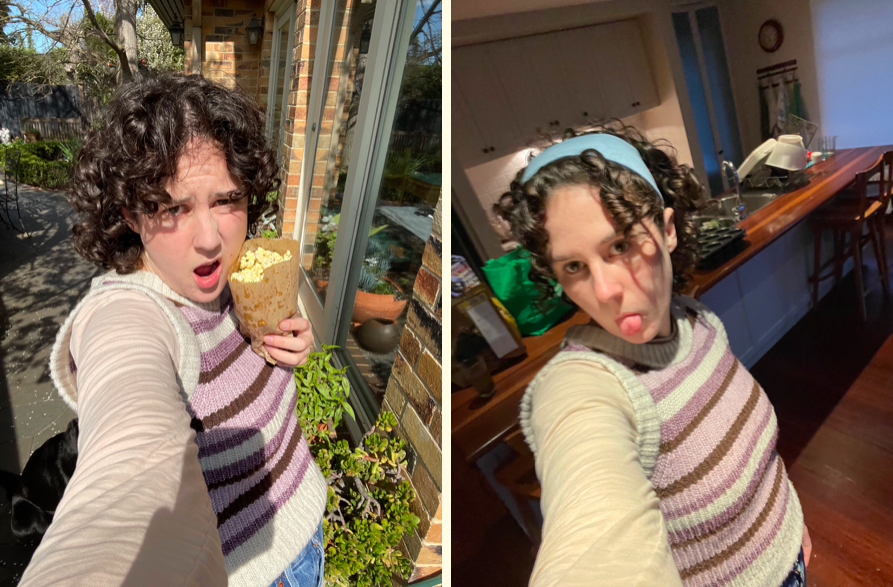 Got big into headbands this week - especially for keeping my hair back while I'm cooking #cute. I also started a really fun, Veganising Australian Tuckshop Classics series, which I'll release in short-video form. Someone suggested it a while back (thank you if you're reading!) and it's the perfect way-in to short form video in a way that doesn't make me cringe or want to pull my hair out. It feels like me. I'll release one a week for the foreseeable.
READ.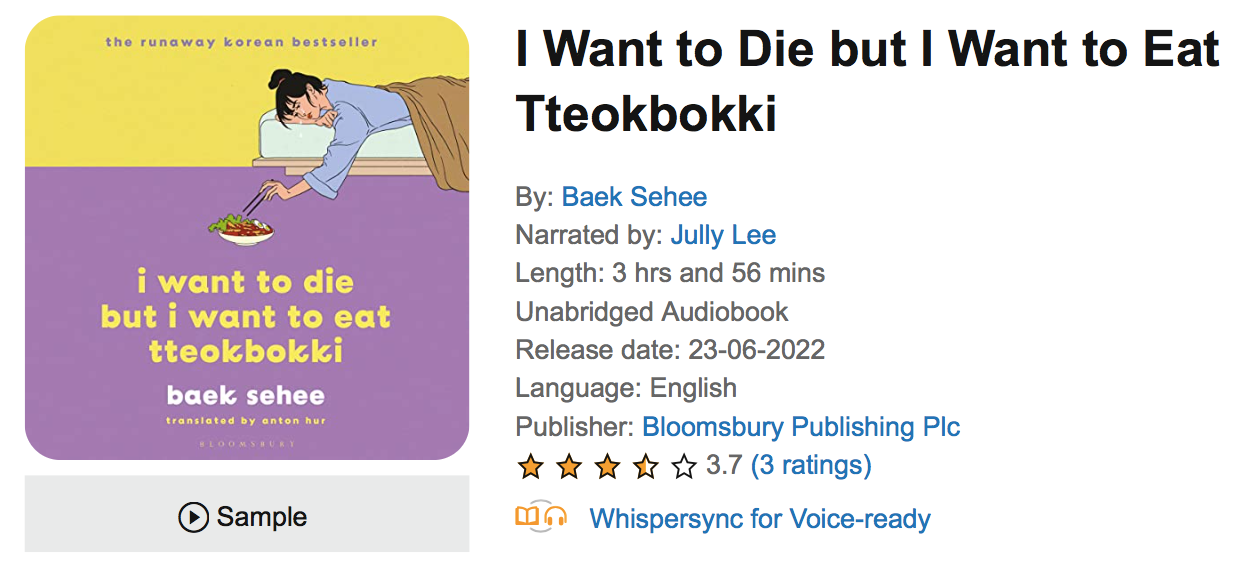 Persuaded by a few Insta-reviews & the dreamy cover, I gave this Korean book a listen this week. I wanted to like it - but honestly, I hated it. It documents (like a transcript) the therapy sessions of a depressed woman in Korea who works at a publishing house. My main issue with it was how aggreeable the protagonist was with her therapist. She doesn't get defensive at all (when it feels like there's ample grounds/reason/opportunity to), and just says 'that's true', 'you're right' throughout. It felt unrealistic (even though it's a memoir). I want representation of a believable-healthy tussle in therapy, that's been my (and other's I've spoken to) experience of it anyway.
RECIPE.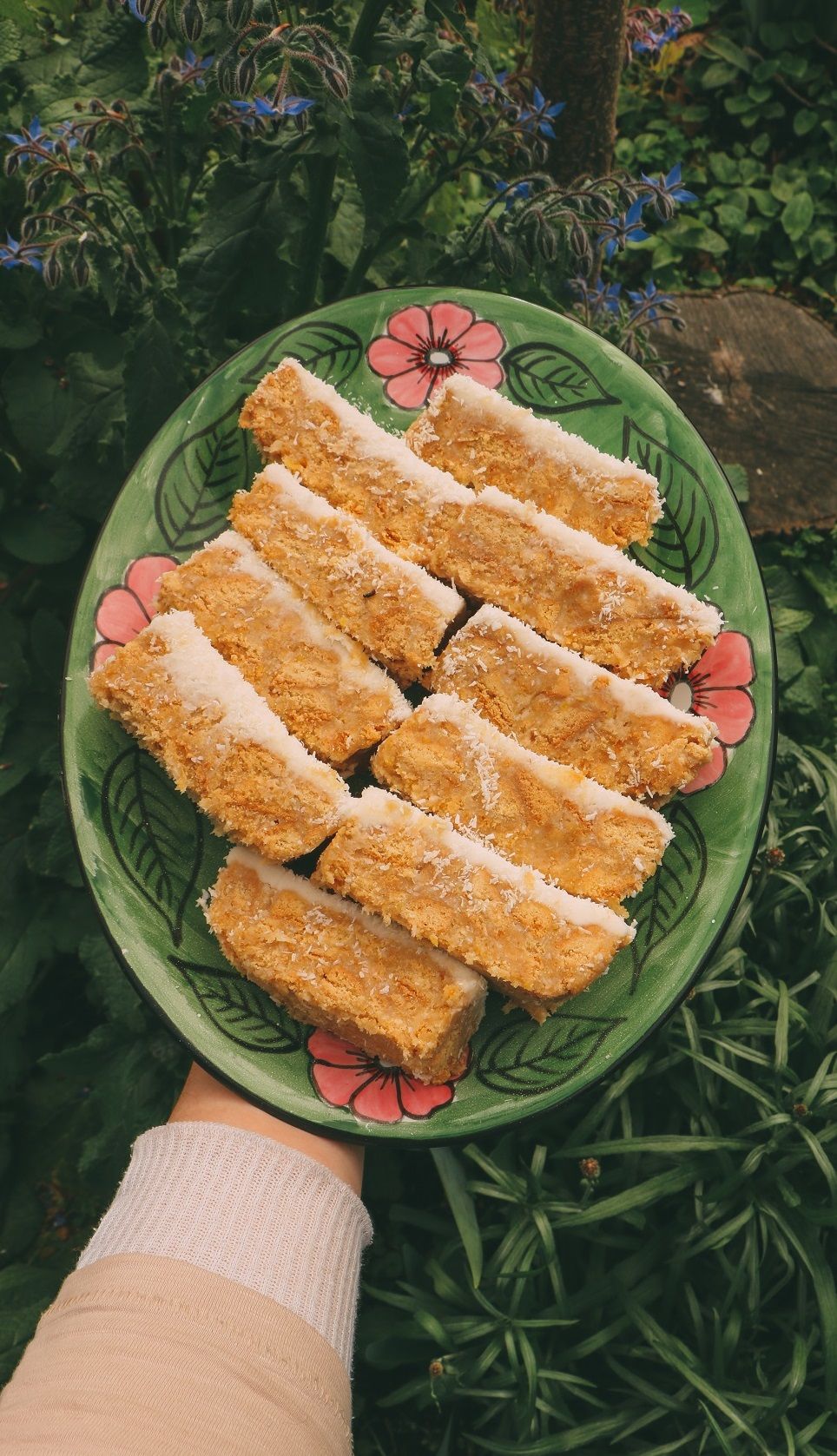 This week's recipe is for Lemon Coconut Slice or Lemon Hedgehog Slice - whatever you want to call it. It's the first recipe in my Tuckshop series, because my school canteen were all about it! I was definitely sick of it for a good 6-7 years there, but I felt like veganising it on a whim the other day & I experienced it with fresh eyes. It's really very good. Incredibly easy and lasts for a millenia in your fridge for when you feel like something sweet.
I'm glad I got to my computer this week, turns out I had a lot to say! Hope you're all well & I wonder how you all learned of the Queen's passing. I woke up to messages in the family group chat - my brother sending pics through of people outside Buckingham palace (he wandered down) and my dad chiming in with, "a sad day." It felt so out of the blue, I admittendly didn't put 2 & 2 together for a hot minute. A day of conflicting feelings that's for sure.
All the love,
Phoebe & Merlin x
You can TIP MY WORK or ADJUST YOUR (free/paid) SUBSCRIPTION here 🖋️