Yay Spring 🌿 Giant Summer Rolls & Alicia Kennedy's Book 'No Meat Required'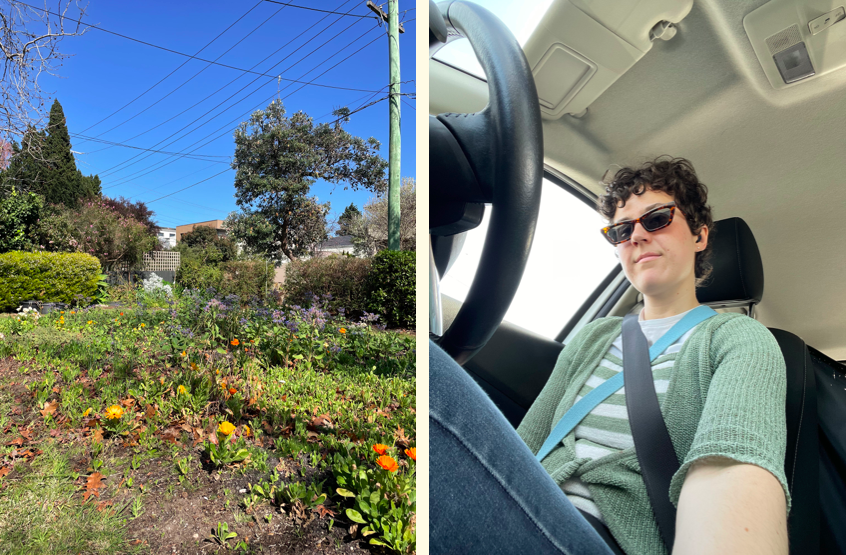 Happy Spring (Autumn/Fall) Honeybunches! I'm so relieved to be on the other side of winter. As cliche and boring as it is to read - with each year that passes the effect of a bright sunny day seems to multiply! The flowers in my self-seeding no-dig patch are starting to bloom and my sunflower seeds are shooting. I've learnt that binders in warm weather are a ticket to over-heating hell (great!), but otherwise it's been nice commencing this warmer half of the year in a brain/body that I feel more comfortable in (because of how I see it and how others see it it too, hooray!).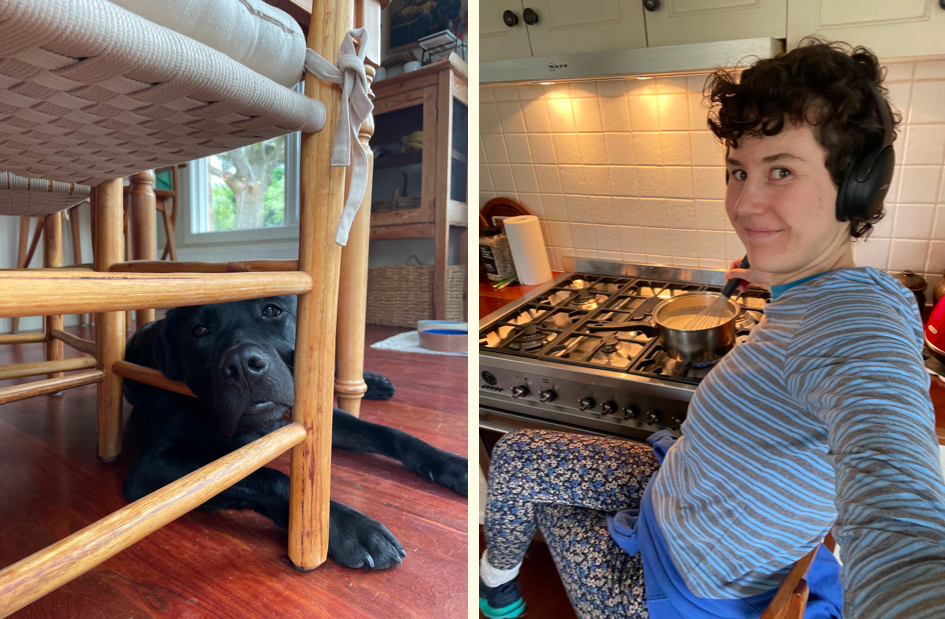 I've been feeling super tired and in desperate need on a holiday honestly. I did my biggest microbakery flash sale of the year last Friday and the toll that took on my body was quite uncomfortable. My body becomes extremely fatigued, but my brain's buzzing, making it difficult to rest. Tired but wired, as they say.
KITCHEN.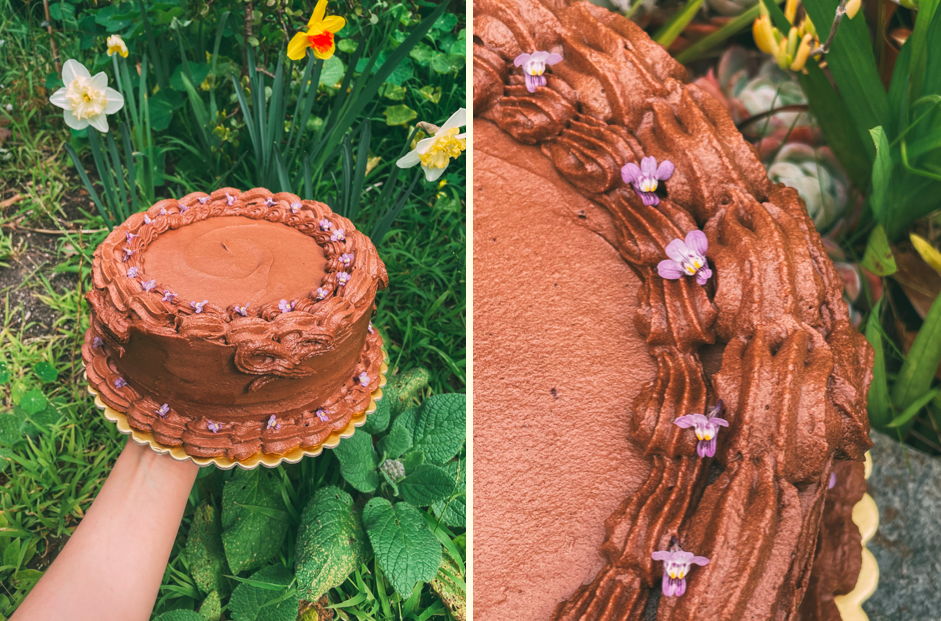 A luscious Chocolate Earl Grey Cake for a friend's birthday!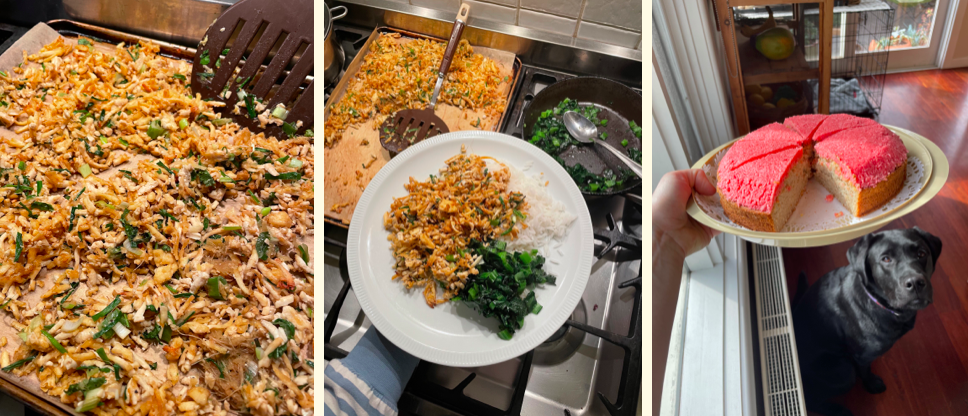 Some Ginger & Chive Tofu over rice with greens - 10/10. Recipe saved for a future project. And a cake that was a vegan/gf spin on the vintage Women's Weekly Moist Coconut Cake recipe. It was a hoot, even if I accidentally went a little overboard with the red food colouring hehe.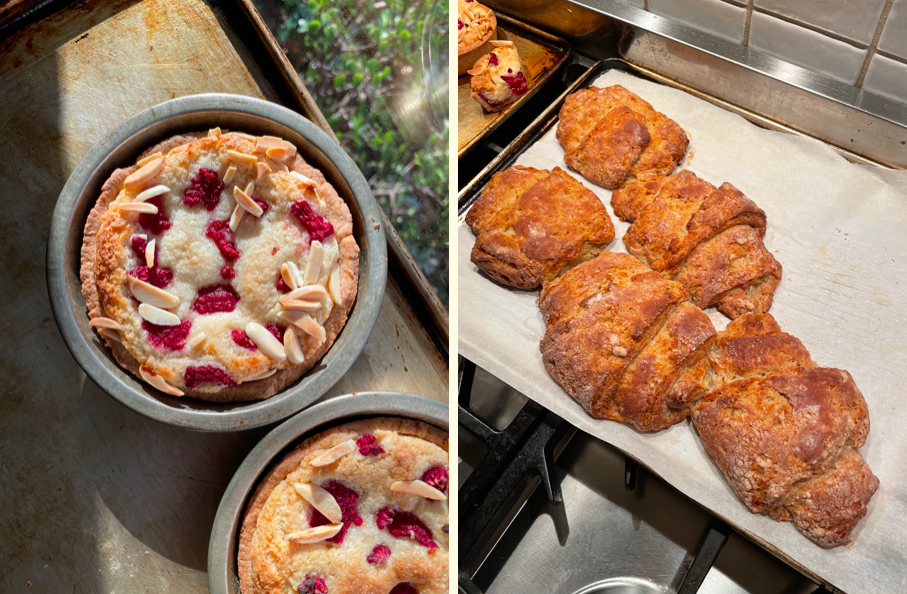 Experimenting with vegan/gf Frangipane Tarts and Croissants. The tarts need puff instead of shortcrust, then they'll be microbakery ready. As for the croissants... well, they tasted a lot better than they looked!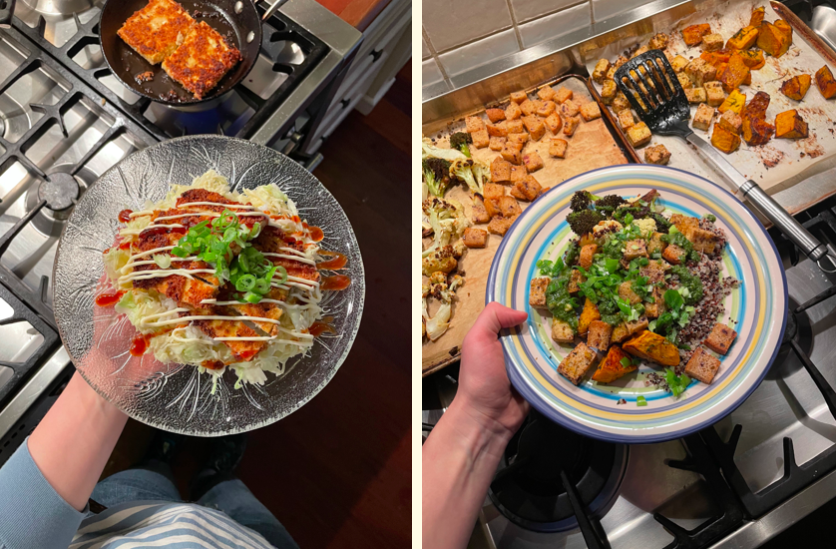 Some nourishing dinners - Tofu Katsu & my rainbow tofu, veg, quinoa pesto bowl - recipe in my second cookbook.
MICROBAKERY.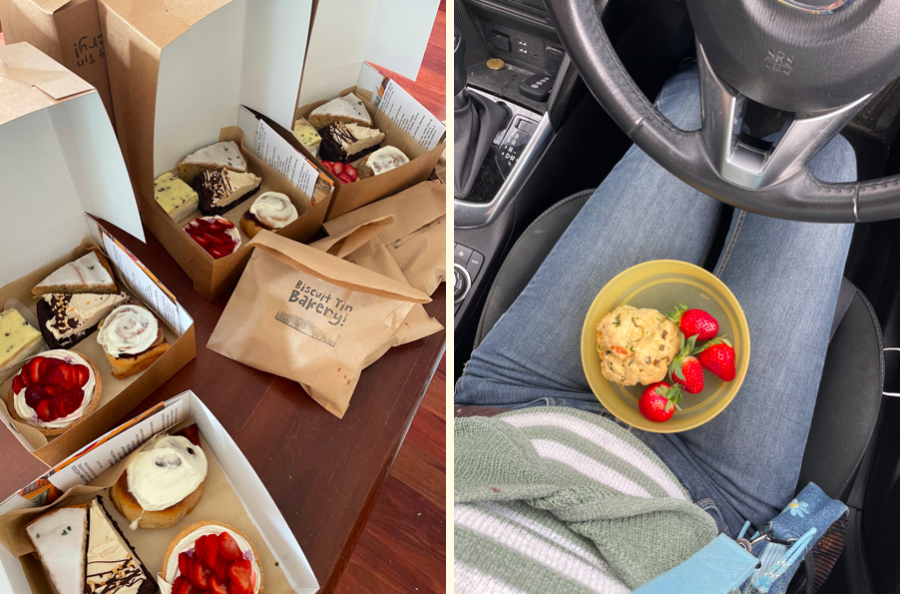 I did 10 boxes this Flashsale - featuring cinnamon buns, chocolate brownies with peanut butter creme, strawberry tarts, lemon & thyme cake, vanilla passionfruit slice, chocolate mandarin cookies and cheddar scallion scones.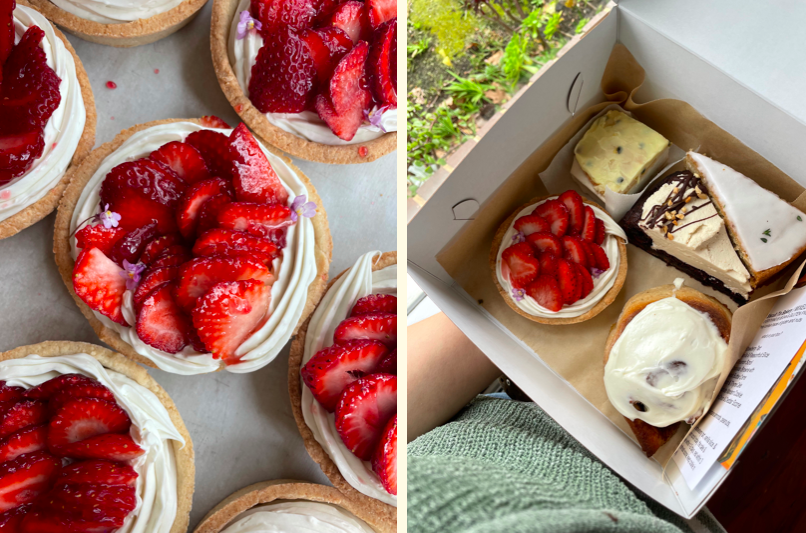 The strawberry tarts looked particularly beautiful!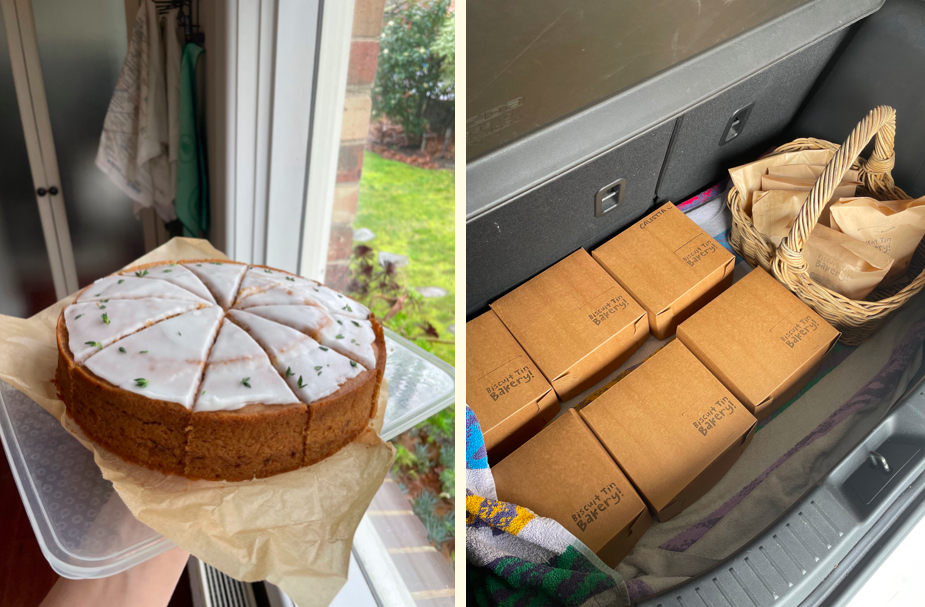 Once my cup's full-er again, I can't wait to keep the contents of these boxes evolving. Seeing them slowly change with the seasons brings me so much joy! Would be truly something to get a vegan/gf croissant in the mix by the end of the year!
have you been enjoying my newsletter, recipe or videos? would you consider bumping your subscription to a paid one  or dropping a tip, to help fund future delicious works? ✨
READ.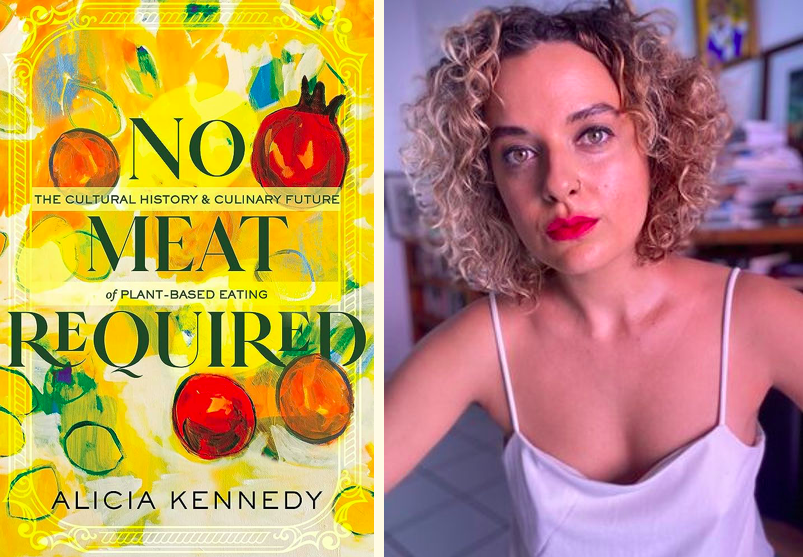 No Meat Required, By Alicia Kennedy | I've been itching to read this book all year, by plant-based food writer Alicia Kennedy - who's incredible newsletter you should definitely sign up to. Alicia's work has helped shape & inform many of my evolving views around veganism, domesticity, ethical eating and the culinary world. This book's incredible. I didn't read it in the most switched on of head-spaces but it's easily shot to the top of books I'd recommend to people curious about plant-based eating, it's history, how/why you would do it. My favourite parts were on the critique of veganism & it's socio-cultural baggage. It also outlines what a sustainable and viable form of plant-based eating would look like in the future, and why that would need an emphasis on fruits & vegetables rather than meat-substitutes like the impossible burger. Highly recommend 9/10 !
RECIPE.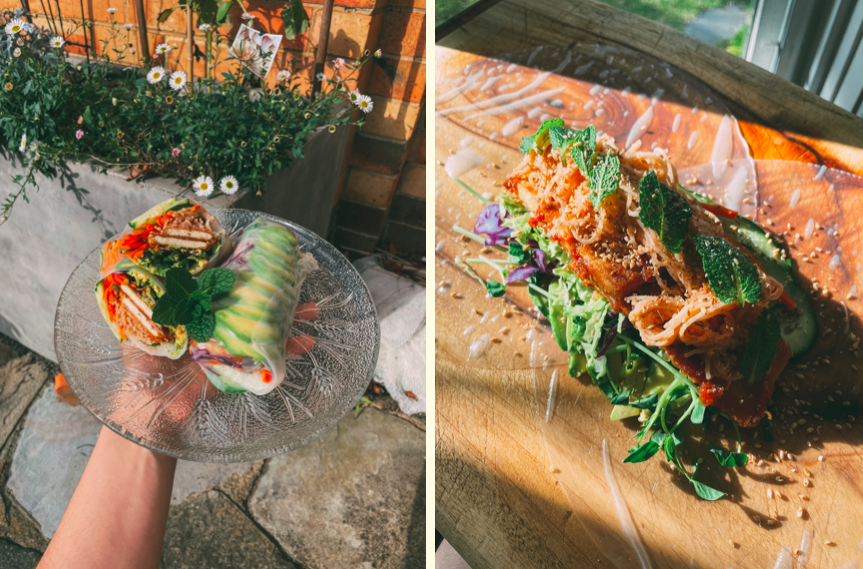 Say hello to Giant Peanut Hoisin Summer Rolls, inspired by my fave TikTok girlie BriaLem. These are jumbo rice paper rolls, resembling a vietnamese burrito, hand-held salad, log of fresh delicious... make em!
I think I'm coming down with a cold as I write this. Which is bumming me out SO MUCH as I had a bathhouse & movie date scheduled for this weekend weeks in advance! I read something like if you don't rest, your body will do it for you & perhaps with the winter I've had, that's come true.
Thank you for reading & supporting my work,
Phoebe (they/them) x
You can TIP MY WORK or ADJUST YOUR (FREE/PAID) SUBSCRIPTION here 🖋️