levain cookies & chocolate rosemary scones
It took half the week to recover, but I'm back in business - feeling eager as ever for pop up no.2. For a chance to make a million small smarter choices (execution wise), for things to run smoother (*touch wood*) and to hopefully eNjOy the process!
Implementing all that I learnt first time feels so good. To be cheesy - this is such a learning jOuRney (no shit). I'm going to be making fewer things next time (like 6 instead of 11), in bigger batches - which will mean (for the most part) I can make  one thing at once. As smart as I tried to be with timetabling first time - it meant my head was constantly in a million places. I wasn't focusing on the bake in front of me (rather cursing it if I'm honest), but sweatin' about whether I had enough time to make everything!
I think these fortnightly pop ups are going to collapse my perception of time. The year will be over in a heartbeat! They are so goalpost-like in my consciousness, I don't feel like I'm really experiencing october. I think the answer to that is planning ahead - like a couple months ahead at once, although I'm not at that stage yet. For now I'm just hoping my increased quantities next Saturday are eagerly gobbled up.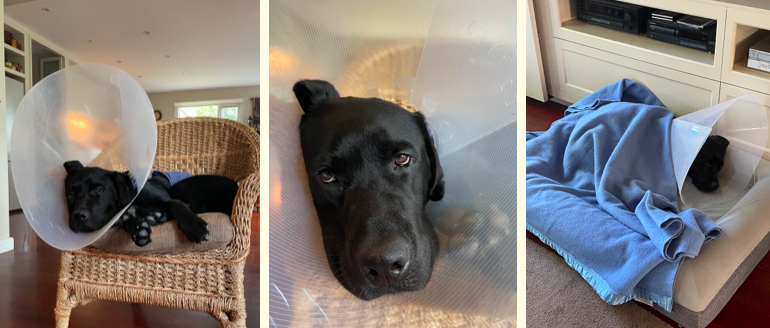 Merlin's been a sad little unit this week - loaded up on anti-inflamatories, he's been very out of it. He's clearly very uncomfortable with staples down his abdomen at one end and a cone half his size on the other. We're nearly there, staples out on Monday, hooray! We've ditched all efforts to keep him off the chairs as a result of this. It's honestly just a relief to see him find a position he's comfortable in.
KITCHEN.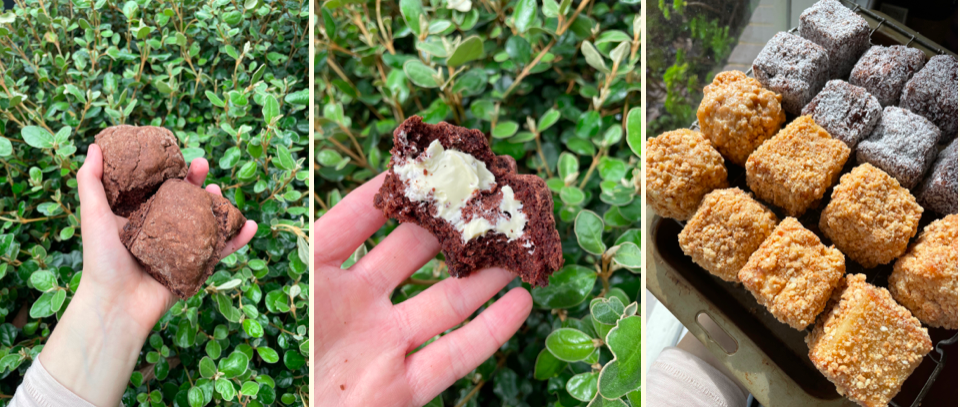 I made my first sweet scones this week, Chocolate & Rosemary - which were so SO good. They stay soft & squishy for days, thanks to the glutenous rice flour. I had to sub an ingredient in my savoury scones last weekend so they weren't as textually on point. So happy to be smashing all GF scones stereotypes with these floofs.
I tested my lamingtons again this week in preparation for next Saturday. I hope people like them as they're not as light & fluffy as the originals, although people have gone mad for the apple crumble ones during my testing. For my sanity's sake - I'm going to allow 2 hours to ice & coat them lol - it's such a fiddly process.
EATS.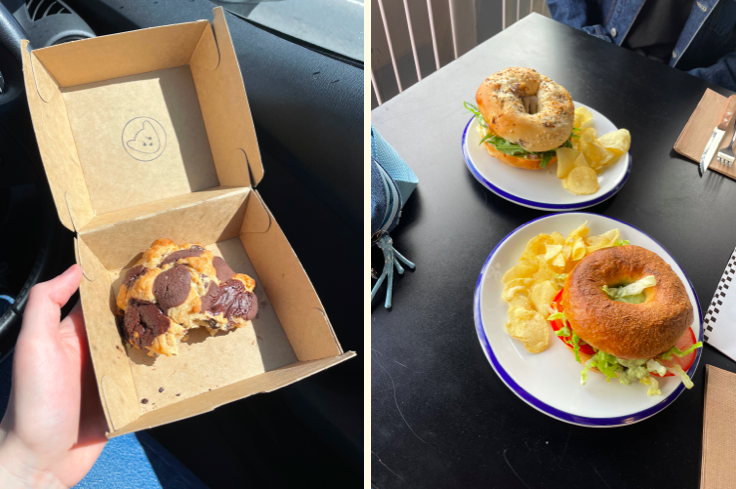 This week has been welcome-ly social. Debriefing with friends has been just the tonic to the stresses of last week & a huge highlight was going to Sable (in Cremorne, near Richmond station) for the first time. It's an all plant-based bagel spot that also do levain style cookies (two of which are GF *tears*) the size of your fist! I haven't had food that good in forever. The best GF bagel I've every smooshed - a really morish vegan egg, the most incredible green goddess-like aioli and the cookies sdfhpaiugh iapfub - just perfection.
I think all my bakery cookies need to be levain-style from now on. They're in a different league. So chewy, chocolatey, vanillary and comforting. Hug in a warm blob.
READ.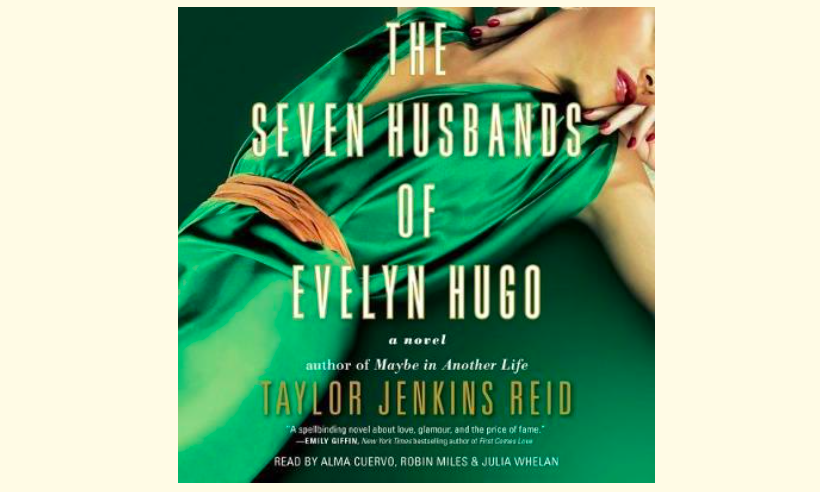 Finished The Seven Husbands of Evelyn Hugo, by Taylor Jenkins Reid this week and I loved it. It's pure escapism. I didn't think about anything else while listening & my *jaw fell on the road, mid dog walk* at the ending. It's queer, viseral and delivers a few good noogets on 'careers' & 'life purpose', in an unpretentious way.
Thank you for reading & supporting me!
Phoebe & Merlin x
You can TIP MY WORK or ADJUST YOUR (free/paid) SUBSCRIPTION here 🖋️