Frankie Magazine Memoir Piece, White Chocolate Pistachio Cake & 'Bite Back' Review ✏️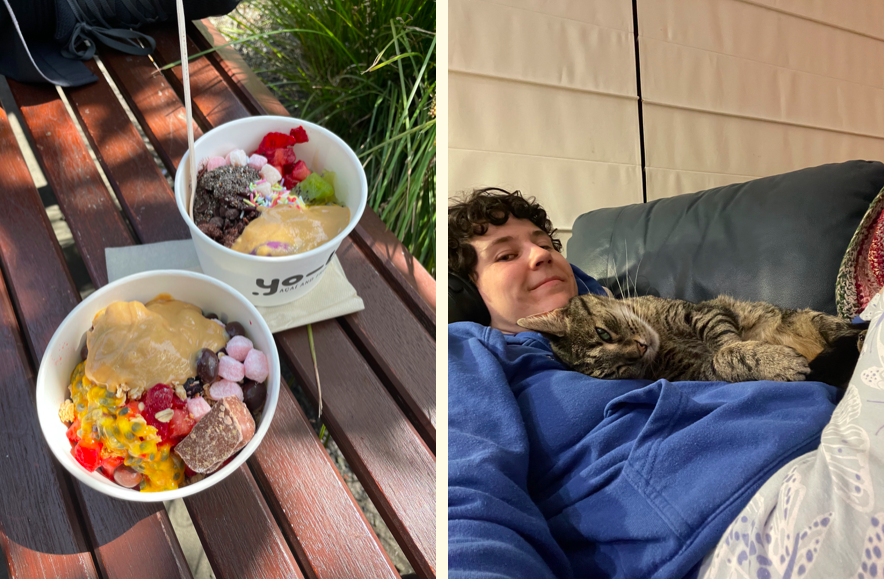 Happy Friday! I'm coming off a busy streak of cat sitting, microbaking and freelance writing deadlines. In amongst that Merlin was attacked by a dog (he's fine, I was shook) & our side fence was replaced making it Merlin-escape proof (hooray!). My dad came down for a weekend and I've barely cooked a thing (for myself) - which is an era I'm realising is best enjoyed buying myself good food & not feeling guilty about it!
In saying that, I have some Eastern European-esque poppyseed buns overnight proofing and the most delectable cake recipe for you this week!
MICROBAKERY.
I did another flash sale on Friday 29th September with a mixed box containing Polish Heaven Cake, Lemon Slice, Passionfruit & Vanilla Slice, 'Honey' Cornflake Scones, Strawberry Chamomile Cake, Coconut & White Chocolate Cake and the most beautiful Raspberry Frangipane and Custard Bun.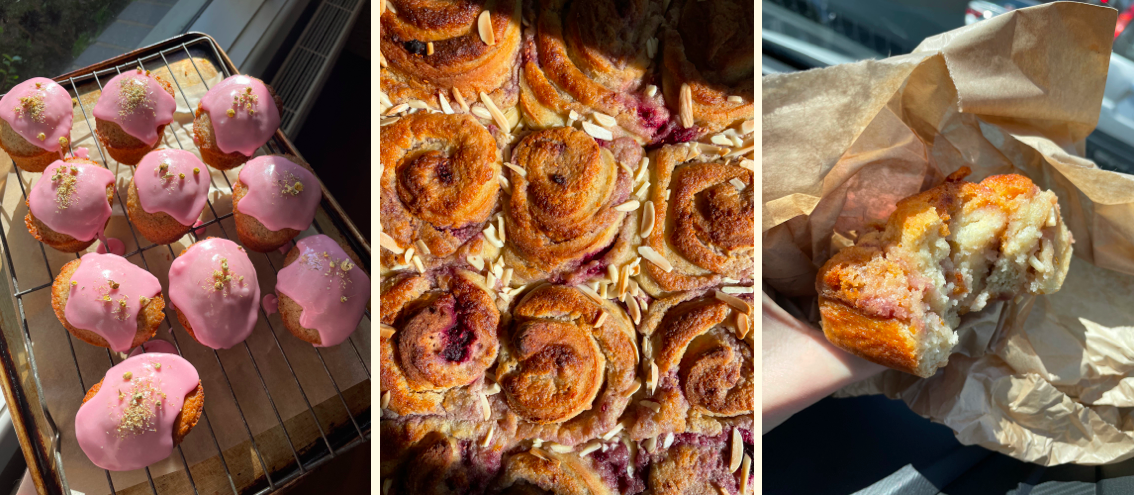 The interior shot doesn't do them justice but theRaspberry Frangipane and Custard Buns spiked with orange zest was the most beautiful baked good I've ever made!!! I'll definitely be featuring those again.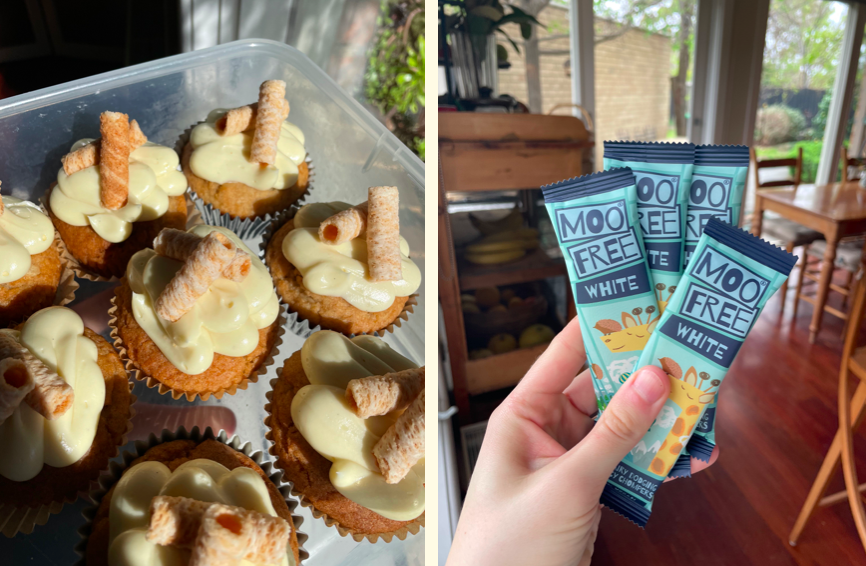 I started calling these coco-slutty cupcakes because they had the most luscious white chocolate icing which seemed to elicit immediate deep breathing - I don't make up the rules! Anyway, top tip - the icing was made possible by the Moo Free brand of vegan white chocolate, which is the only one I've come across that doesn't separate when melted.
YOUTUBE.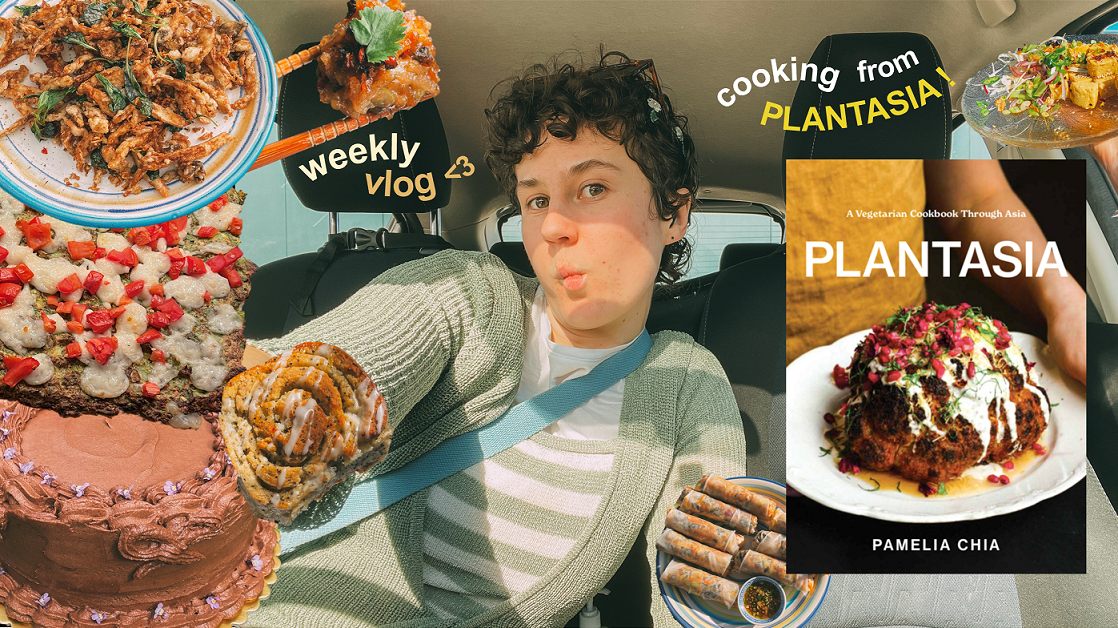 There's a new vlog on my YouTube Channel !! Filled with oodles of cooking, trying new things & cosy homey moments.
WRITING.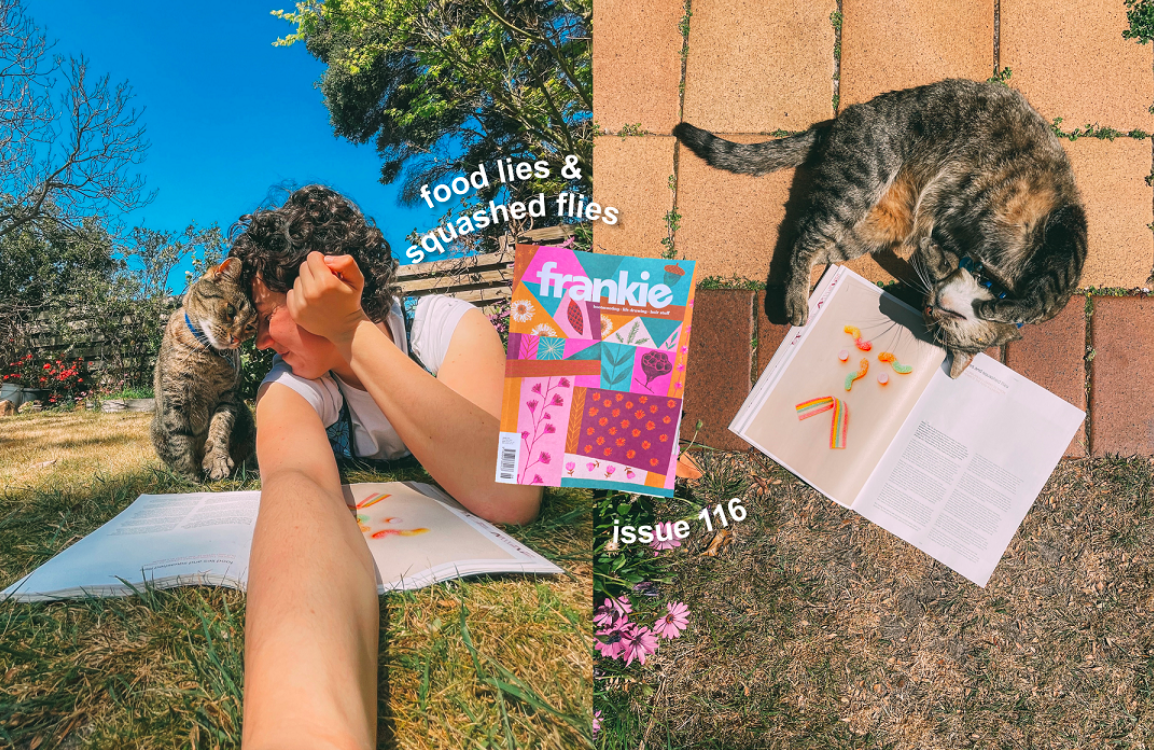 I have a memoir piece inFrankie Magazine issue 116! Available now until December in all major supermarkets, newsagents and via their website (they ship worldwide). It's called Food Lies & Squashed Flies and it's about growing up around food as a literal thinking kid and taking the food rulebook I grew up with as gospel. Then unlearning that and making my own. It's about feeding your younger, present and future selves with each bite. Hope you like it!
PLANTASIA.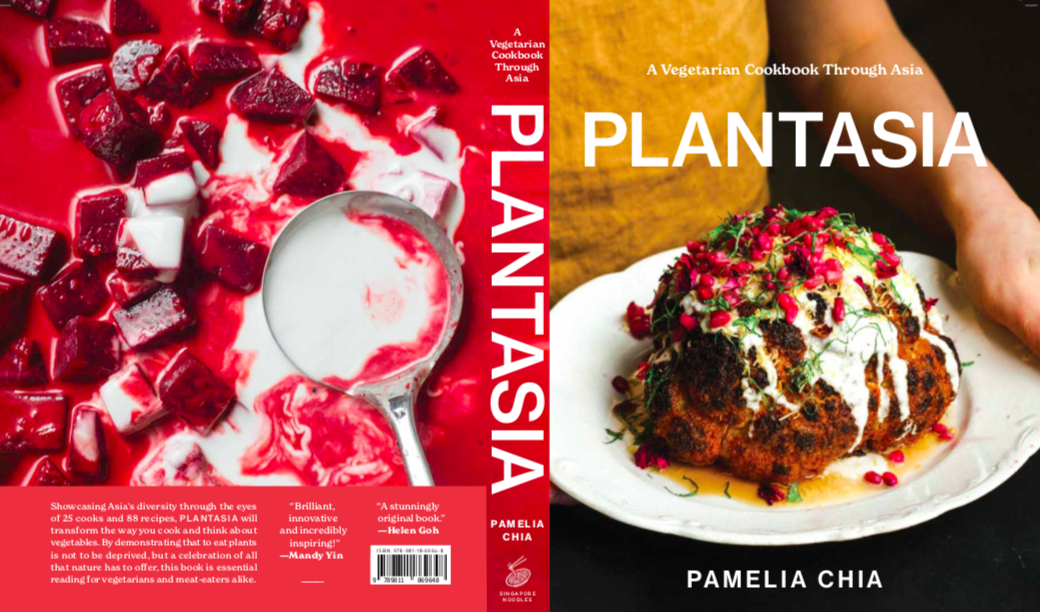 I've officially SOLD OUT ofPlantasia copies! If you're in Australia and after a copy - there's going to be more available via anotherAustralianstockist in November. I will mention where here & on my insta when I know more :)
have you been enjoying my newsletter, recipe or videos? would you consider bumping your subscription to a paid one  or dropping a tip, to help fund future delicious works? ✨
READ.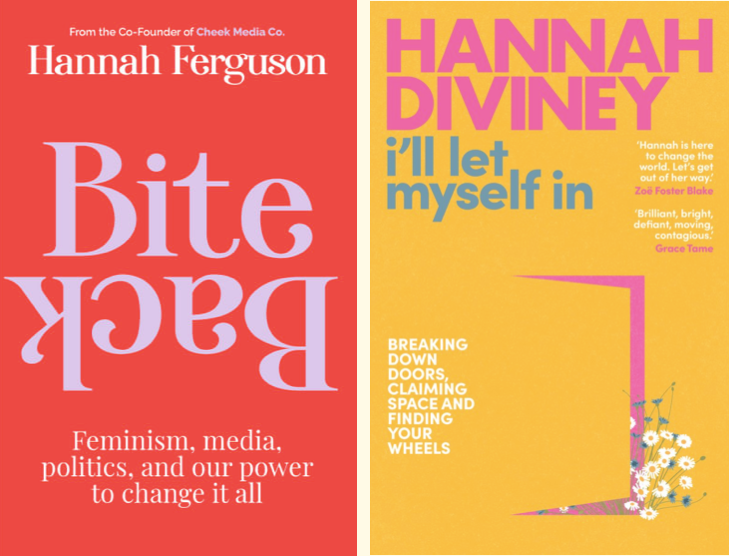 Bite Back, By Hannah Ferguson | This is part memoir, part political manifesto, part social/political/media commentary by the co-founder of Australian feminist media company Cheek. The book is making waves already. To offer something in my *review* (lol) I was so distracted listening to the audiobook (read by Hannah) because she reminds me of someone I went to school with so vividly! She's only a year younger than me and I kept catching myself day-dreaming about my high school days, my brand of feminist politics then and how familiar that type of feminism feels when reading this book. I can see this being Hannah's launching pad into politics (if that's what she wants). I recommend it, but I also don't know how I feel about it because the hype is really distracting!
I'll Let Myself In, By Hannah Diviney | I only came across Hannah's (different Hannah) work because of the hype around Bite Back. These books came out around the same time and are both by Australian female founders of different media companies. This is much more of a personal memoir about Hannah's life living with cerebral palsy, the opportunities she's had and space she's carved out for herself and others. Loved getting to know another Australian disability advocate & actor (see Latecomers below). Would recommend!
WATCH.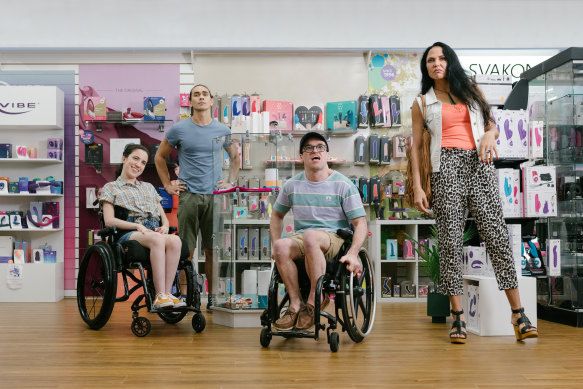 Latecomers | Hannah Diviney (see review of their book above) rose to fame through this Australian mini-series available on SBS on Demand. It's about two people with CP exploring their sexuality after their carers hook up at a bar. It's delightfully low-budget, super Australian, endearing and sex positive. Wished it was longer!
RECIPE.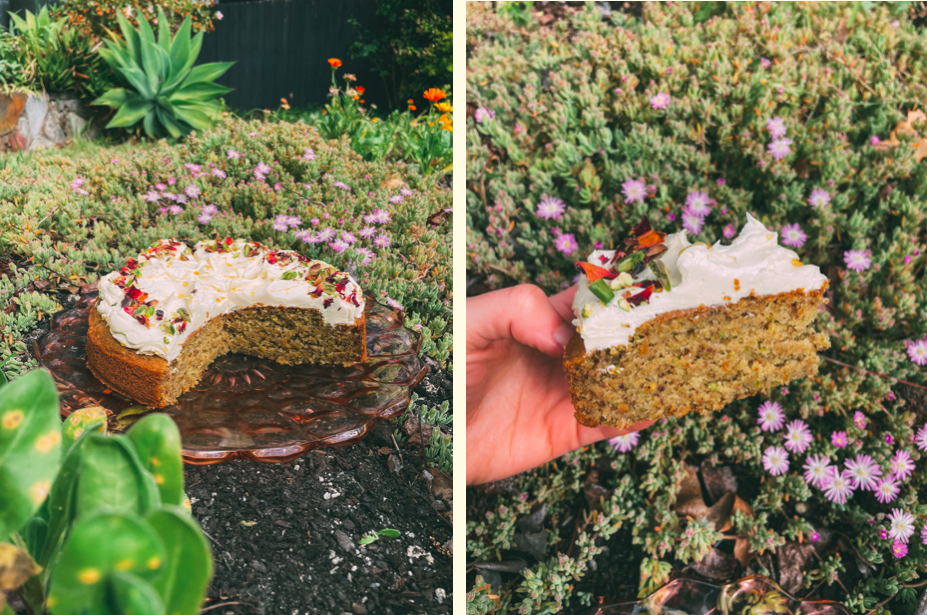 Riffing off my flash sale's coco-slutty cupcakes, this week's recipe is for a Pistachio & White Chocolate Cake ! One word, froth!!!! Notes of orange zest and coconut have made a total pistachio cake-convert out of me. This is a show stopper that makes people go, oh that's lovely.
Thank you for reading & supporting my work,
Phoebe (they/them) x
You can TIP MY WORK or ADJUST YOUR (FREE/PAID) SUBSCRIPTION here 🖋️