Non-binary, Toolkits Nonfiction & Dogsitting
Hey honeybunches, this week has felt loooong. I was house/dog sitting last weekend & the combination of twiddling my thumbs waiting for it to be over, then playing catch-up all week once I got home, has meant I'm pretty zonked.
I got my hair cut. It's very short, maybe too short, but also very gender affirming, practical & cute! I think it's time I say here that my internal experience is very gender non-conforming/non-binary and I'm most comfortable with they/them pronouns. This has been a last six-months slow realisation, but one that makes complete sense for me when I look back a lot further. It's nice to share that with you!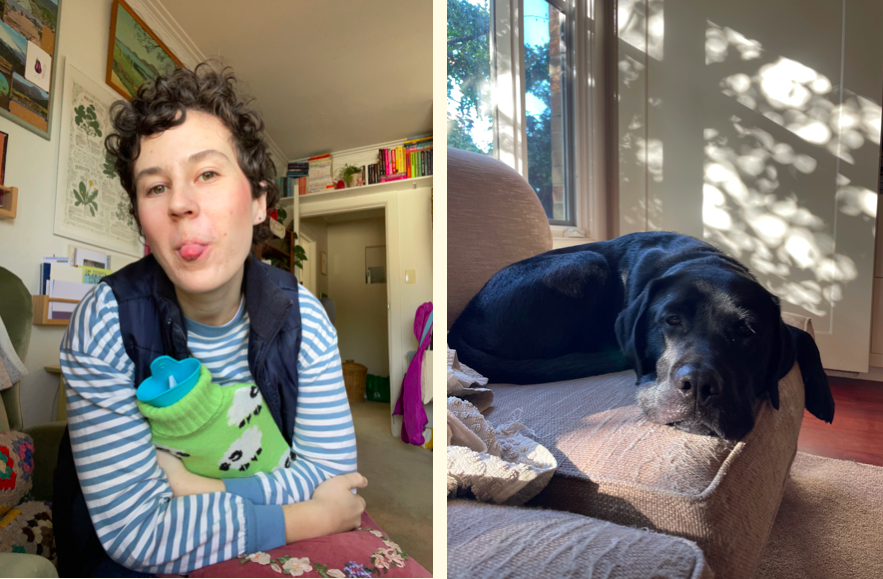 House sitting in an inner-city suburb was novel. I yoga studio hopped and ate good (if expensive?!!) food. Why are prices like $25+ now-a-days? I mean I know the answer, but it's still jarring. I listened to a loooot of books. Something about compensating for uncomfortable sensory input (in a new environment), with sensory input of my choosing? The whole weekend left me brain fried, but I did find a few new favourite reads!
The dog was so weary of me I hardly saw her. I cannot tell you how good it felt to go home to Merlin who immediately planted his tooshie on my lap, staying put for 20 minutes. Perfect antidote to a weekend of feeling like a dog repellant.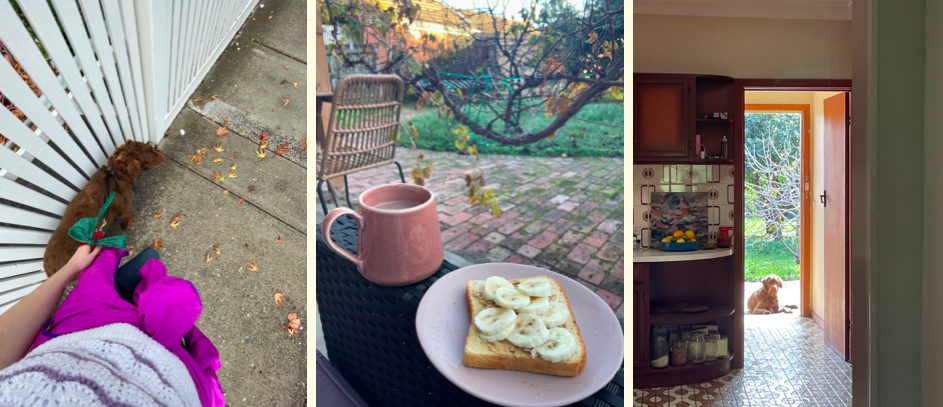 My Dad & Uncle have been staying this week, which has made the days blur into one other. We've spent evenings looking at old slides from their childhood, raked up fallen leaves and asked each other so what are you doing today again? a million times.
FOOD.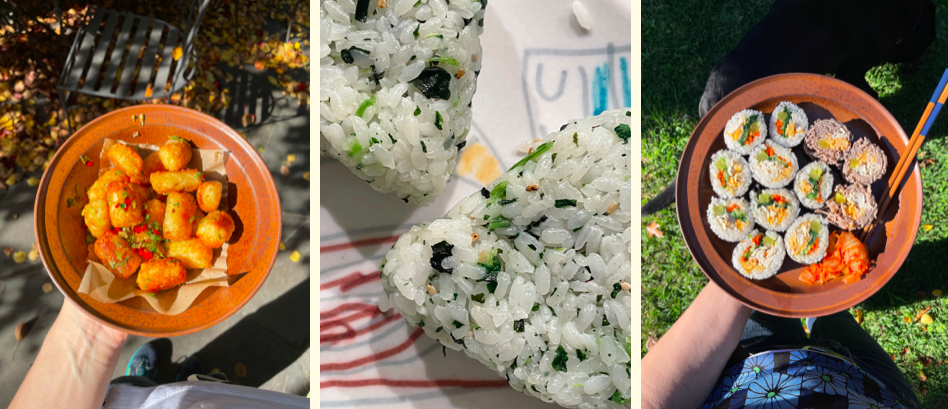 You might detect a theme in these photos, as I've been trying new things for another YouTube series video - all inspired by a trip to the asian grocery. It's been a delishy week; salt & pepper potato tots, rice balls, gimbap, soba nori, lime tofu, strawberries & cream mochi, mock duck with a ginger & scallion oil, garlic sausage & potato chip rice and hetty's golden potatoes.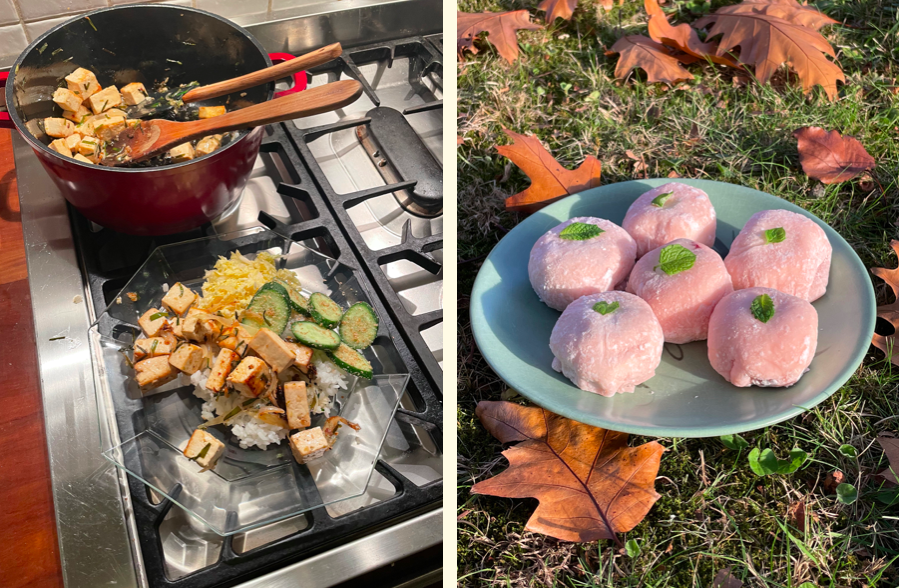 I will say, I'm v ready to cook more intuitively. Which is huge, because I was so not in that place when I started this series. Recipe ideas have been coming to me during hip openers in hot yoga (lol) and they're the kind of recipes I know will work, because I can picture making them from start to finish and how they'd taste. An ability I used to have access to all the time.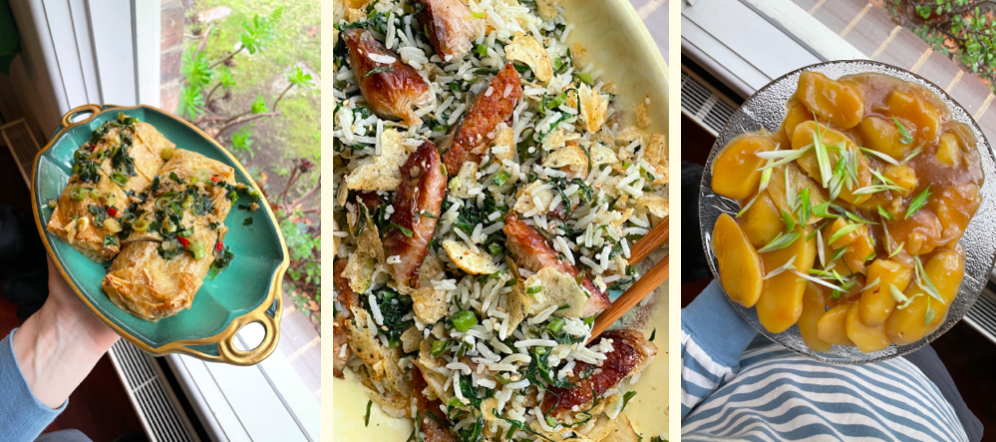 Cooking when family are staying is not my favourite. You end up giving incidental cooking tutorials when I'd much rather just get on with it, than stop to answer technical questions every 2 minutes lol. But having more mouths to gobble up the food so you can make MORE things tomorrow, is worth it!
YOUTUBE.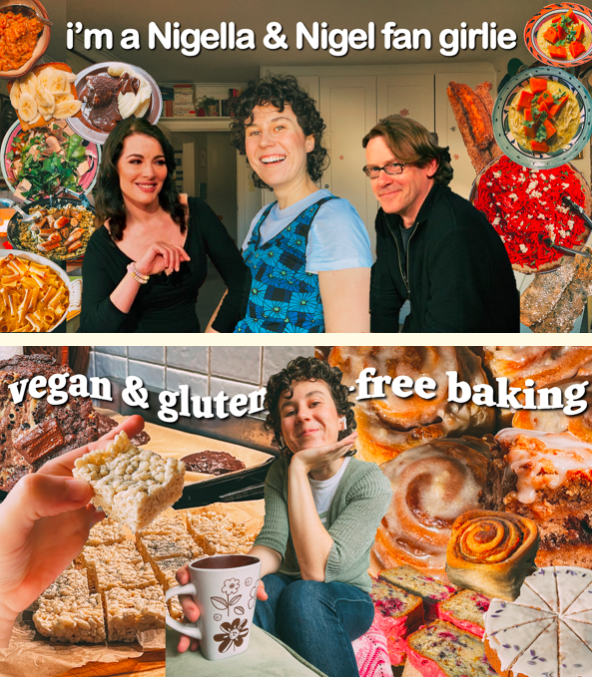 The next two installments of my current YouTube Series, a week of cooking for my food parents & a week of testing NEW microbakery recipes are UP!
WRITING.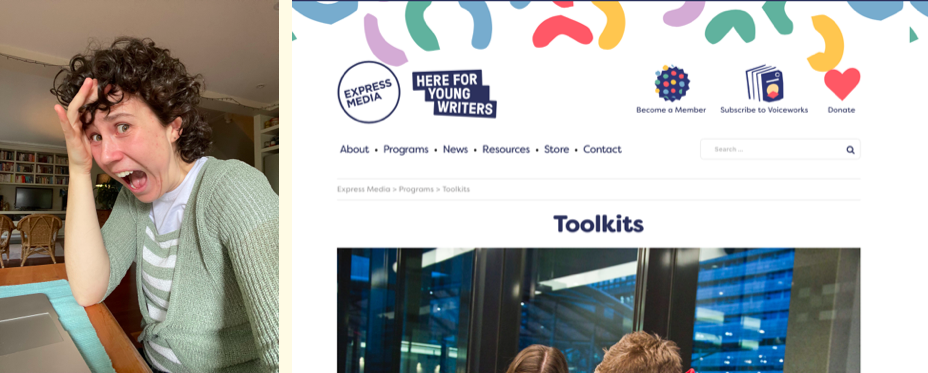 Some groovy news, I got accepted into the Non-Fiction Toolkits course run by Express Media (which is part of the Emerging Writers Festival/Wheelers Centre/Voiceworks Magazine group. Well that's one impressive sounding way of explaining it (see my elated expression when I got the email ah!)). It's a 12 week course full of lessons, mentorship, learning from industry professionals, writing jams and feedback for emerging writers 25 & under and I got in!!! It started this week and I'm so excited & grateful to be doing it. Everyone's so friggin' cool & eager to contribute. It's exactly what I need at this point in my writing journey and I can already feel it making more confident in my ability.
READING.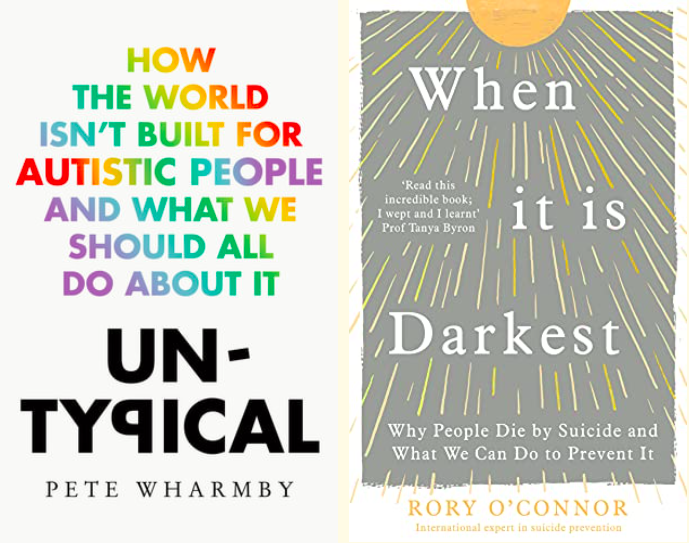 Untypical: How the World isn't Built for Autistic People and What we Should all Do About It, By Pete Wharmby | A great wee read from a late-diagnosed, ex-teacher from the UK - who has the perspective of living 30+ years as a 'neurotypical' and then going through the mountainous process of learning you're autistic and coming out the other side of burnout, depression, suicidal thoughts etc. etc. This is a really accessible part-memoir, practical read about the day-to-day road blocks for autistic people and what those individuals, their loved ones and (most importantly) our systems can do, to make life easier for them.
When it is Darkest: Why People Die by Suicide and What We Can Do to Prevent It, By Rory O'Connor | So obviously a heavy topic, but this book is incredible and one I'll be thinking about for the rest of my life. The author is the UK's lead researcher on suicide prevention and this book is an attempt to translate his work for the general public. It replaces the how could they be so selfish narrative with they must have been in so such unimaginable pain and is full of endless compassion and understanding for those who died by suicide, their loved ones and those who choose to stay everyday. We're all scared of things we don't understand, and this book will definitely help start conversations that save lives and push society in a more 'protective' direction. Highly, highly recommend.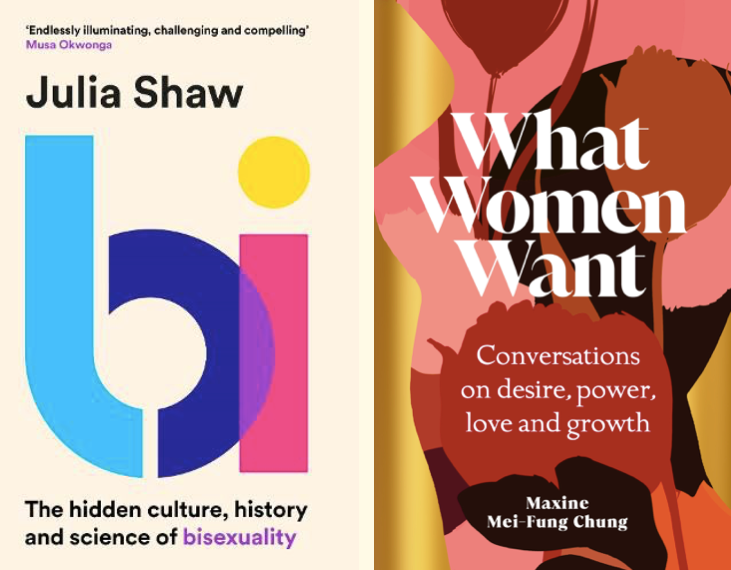 Bi: The Hidden Culture, History and Science of Bisexuality, By Julia Shaw | This book slaaaaays. It's a intersectional history, sociology, gender & behavioural studies lesson in book form. It phrases bisexuality as an umbrella term (love that), it unpacks essentialist vs social-constructionalist models of sexuality (so fascinating) and just made me feel so much more (personally) at ease with a label who's 'definition' can do my head in. If you're interested in the infinite universe of of bisexuality, a future where there are more genders or no genders, or where we're just attracted to people, not genders... get on it :)
What Women Want: Conversations on Desire, Power, Love & Growth, By Maxine Mei-Fung Chung | Oo ok, so my guilty pleasure are part-memoir books written by therapists that have got the permission of a handful of clients to tell their stories along side their own on a particular theme. This book follows 6 (I think?) womens stories about wanting to be loved, wanting a child and wishing they could accept themselves. I echo other sentiments on this book, that more diverse gender & sexuality representation would have been good, but also understanding that diversity constraints are also practical since therapeutic relationships take a lot of time and a bit of luck to build. If you like knowing what psychologists are thinking and being a fly on the wall to deep conversations that ultimately leave you feeling less alone, then I think you'd lap it up!
Thank you for reading & supporting my work!
Phoebe (they/them) x
You can TIP MY WORK or ADJUST YOUR (free/paid) SUBSCRIPTION here 🖋️