New Memoir Piece, Spaghetti Pie + Jenny Mustard's Book Review!
HAVE YOU BEEN ENJOYING MY NEWSLETTERS, RECIPES OR VIDEOS? PLEASE CONSIDER BUMPING YOUR SUBSCRIPTION TO A PAID ONE OR DROPPING A TIP, TO HELP FUND FUTURE DELICIOUS WORKS ✨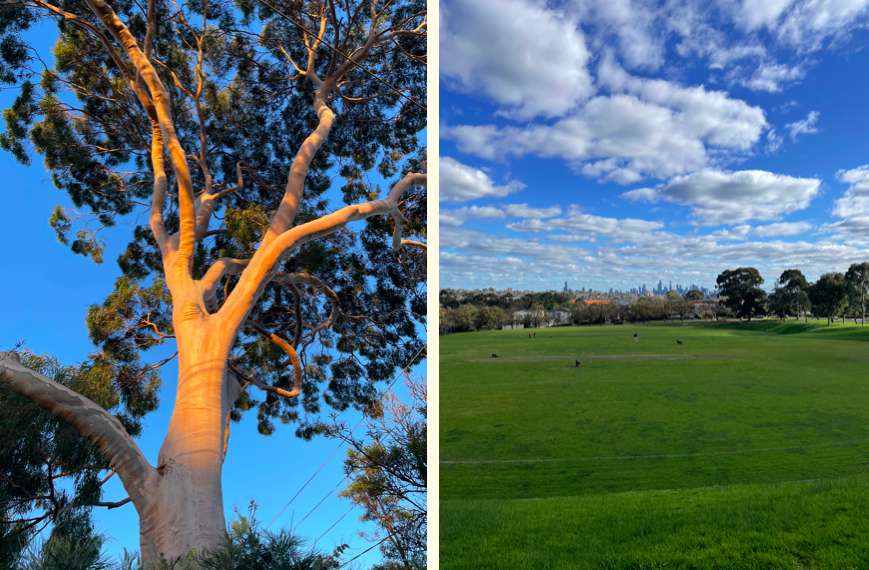 Happy Friday! I'm tired, but wired and feeling a little overwhelmed with all the work on my plate. But it's a grateful, don't want to let people down/not rise to the occasion type of feeling?! I'm house sitting again from next week and the thought of having to move my stuff and be in a new environment again is probably not helping. But I have a lot of writing to do in the next two weeks (genuine hooray!), and I know that once I get there I'll get into writers-retreat mode! They even have a cat, who might settle on my laptop!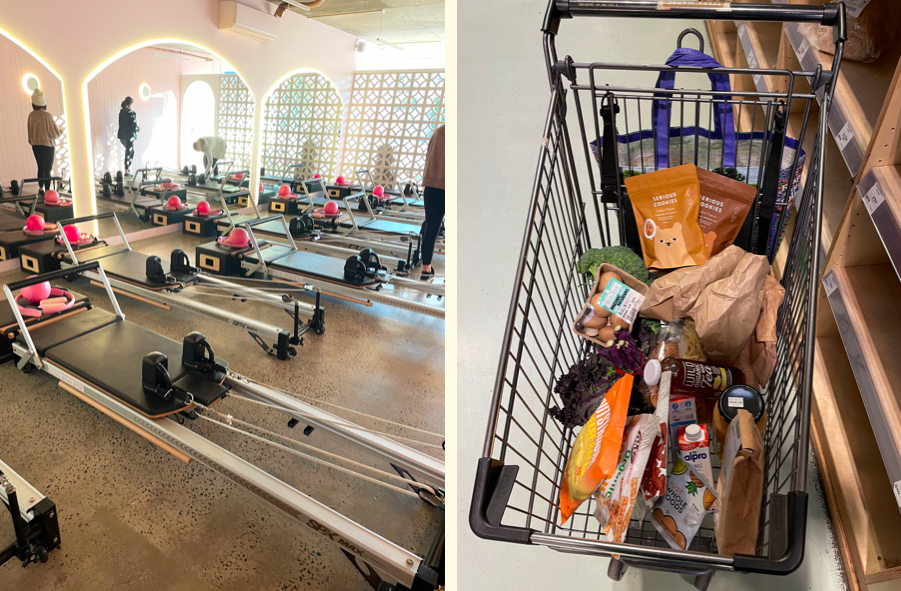 For me at least, everything work-wise seems to STEP UP this time of year. It's good, but the burnout from winter is real and you're expected to BUILD on that as we zoom towards the frenetic energy of spring?! Some things I'm enjoying though - pilates as a low-impact, low-sweat, mood-boosting form of exercise. It's winning over hot yoga at the moment. Seeing movies on Tuesdays ($10 tix). Walking Merlin to a cafe, he is actually incredibly well behaved tied up out front. Quiet, just watching on. The smell of jasmine, wattle and whatever else is blooming at the moment. Especially on the sunny wintry days, exquisite!
WRITING.
My latest piece, My Heart is a Potato - a personal essay on potatoes, comfort food, friendship & wanting to be more fun, brave, present, spontaneous, generous - is now up on BabyTeeth Journal.
KITCHEN.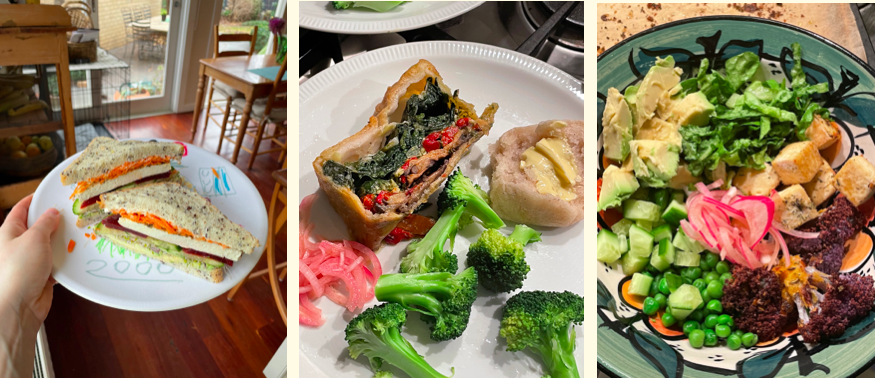 Nothing too exciting made recently. Rainbow poke & salad bowls, salad sandwiches and layered vegetable bakes.
YOUTUBE.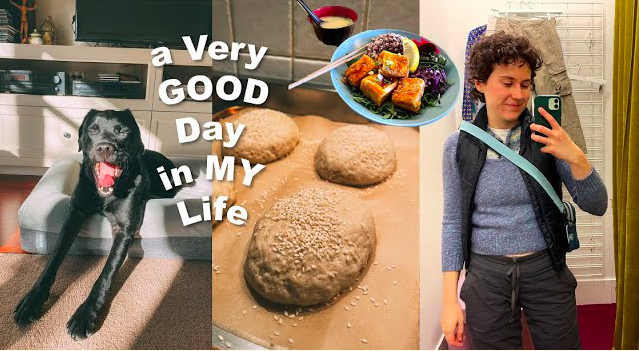 There's a new video on YouTube! It's a catch up & city day vlog where I mooch around Naarm, gently stretching my comfort zone. Some exposure therapy if you will. I also articulate gender & autism stuff which felt really scary but wonderful to do (to a camera, not behind a keyboard). The comments have been so validating, kind & supportive. I've missed hearing from you in that form, and I think I'd forgotten what a beautifully diverse, inclusive community there is here. To be in a place where I can articulate WhAt I'M eXpEriEnCiNg displays such growth! It's so nice to feel like I can show up as (more) myself and that be welcome.
WATCH.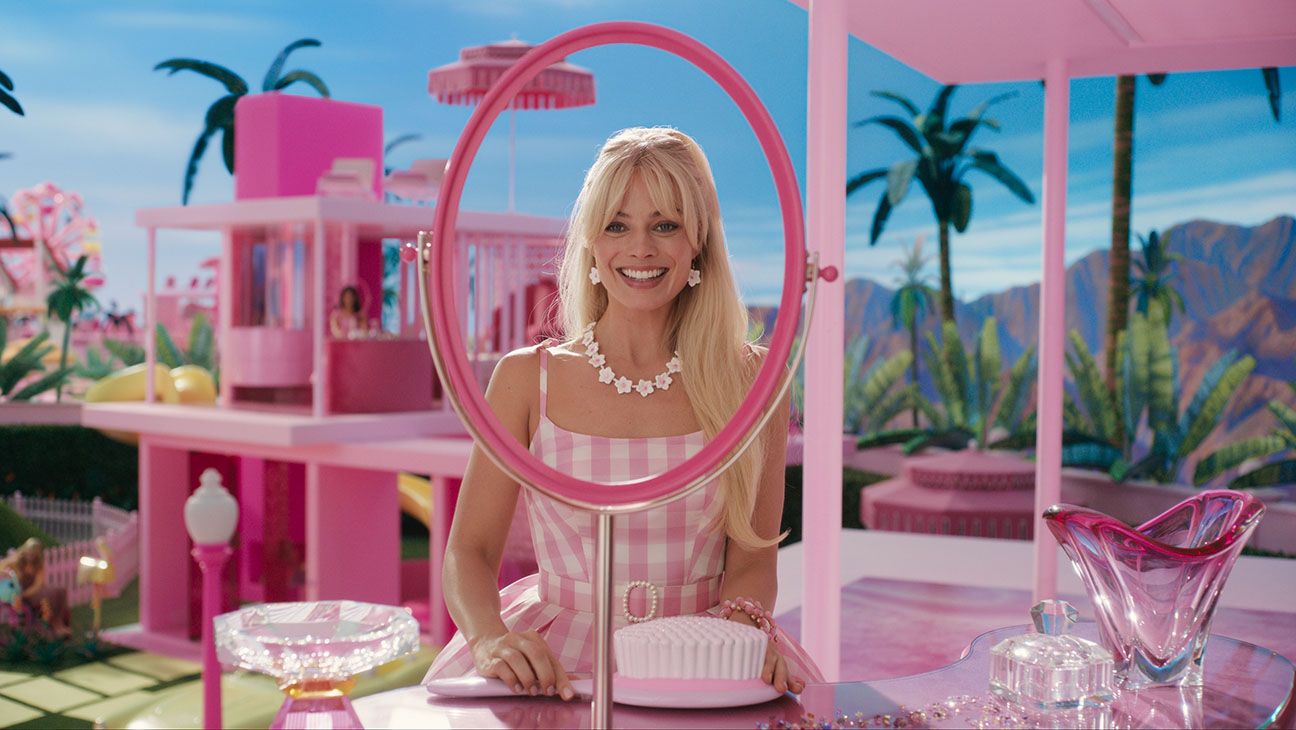 You don't need me adding more noise to theBarbie hysteria - so I'll be brief. I wish I wasn't exposed to the HUGE build up this film had. It totally warped my perceptions of it, making it impossible to justexperience it for what it is. I admire it hugely, but I didn't like it (for reasons which I get are probably the point). I liked this commentary of it, saying it's not a feminist manifesto & that's ok. But even still, its genderedness had me squirming in my seat by the end, the cast felt so unnecessarily big/famous, and I wish they tried to do more with less.
READ.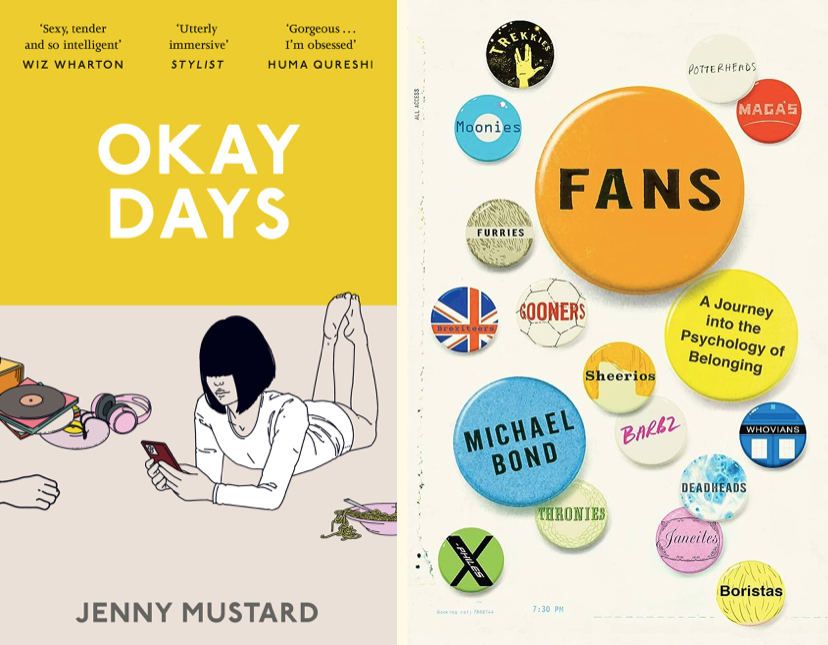 Okay Days, By Jenny Mustard | Wow-ee, Jenny Mustard (the author, YouTuber) has a book! If you don't know, Jenny gave my channel a shout out back in 2016, giving it thousands of subscribers overnight. Some of you reading might have come from there! So to read Jenny's debut novel is surreal! They've been talking about wanting to write a novel and be an author for years, so I'm so happy they've gone and done it! The book's been likened to Sally Rooney - which makes me a little resistant I won't lie. But I was pleasantly surprised. It's a beautiful read, about relationships, wanting children, not belonging where you grew up, feeling disenfranchised with work and facing ingrained coping strategies. I don't think I'm the optimal target audience for this as I didn't connect with a lot of it, but I enjoyed it nonetheless! Go Jenny :) I give it 3/5
Fans: a journey into the psychology of belonging, By Michael Bond | Fandoms are so interesting to me. It's endlessly fascinating how (predominantly male) sporting fan-clubs are deemed completely socially acceptable, while pretty much all other fandoms are considered a bit bonkers. This book does a good sympathetic job at understanding the psychology & sociology behind them, but I got a bit pissed that he ended on serial stalker and Columbiner "fans" (which I don't think are in the same camp). It's a common move in this arena that makes me feel so murky. Especially when those makeup probably less than 0.0001% of "fans" worldwide. I give it 3.5/5
RECIPE.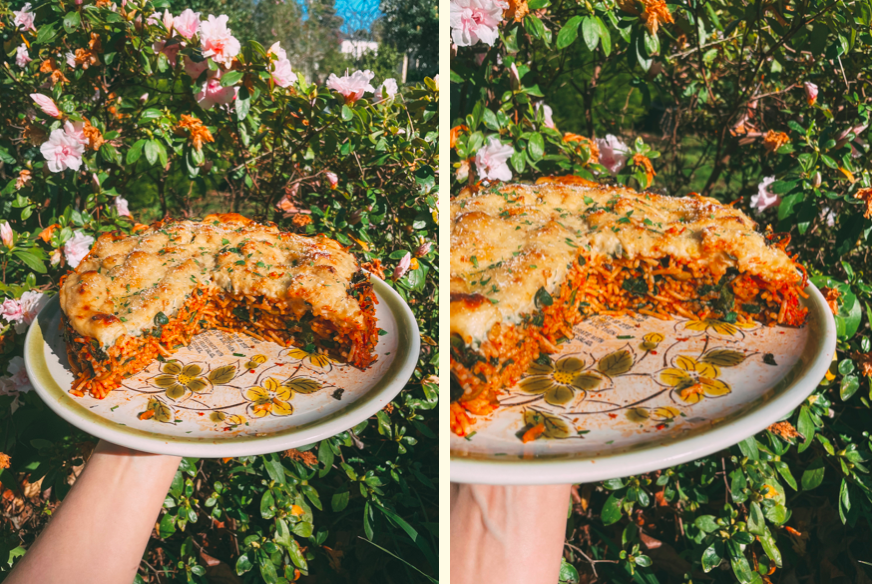 This week's recipe... Spaghetti Pie, so good I could cry! This recipe is inspired by a dish I saw in the filmWaitress. I guess it's nursery food disguised in an elegant-chic spring form tin. In the film, the dish keeps the peace anyway. It's sO delicious. Sliceable, comforting, whispering sweet-somethings of I've got you.
Thank you for reading & supporting my work!
Phoebe (they/them) x
You can TIP MY WORK or ADJUST YOUR (FREE/PAID) SUBSCRIPTION here 🖋️