2 x Carby Recipes, Fave Friendship Book & A Bun-Filled Flash Sale ✨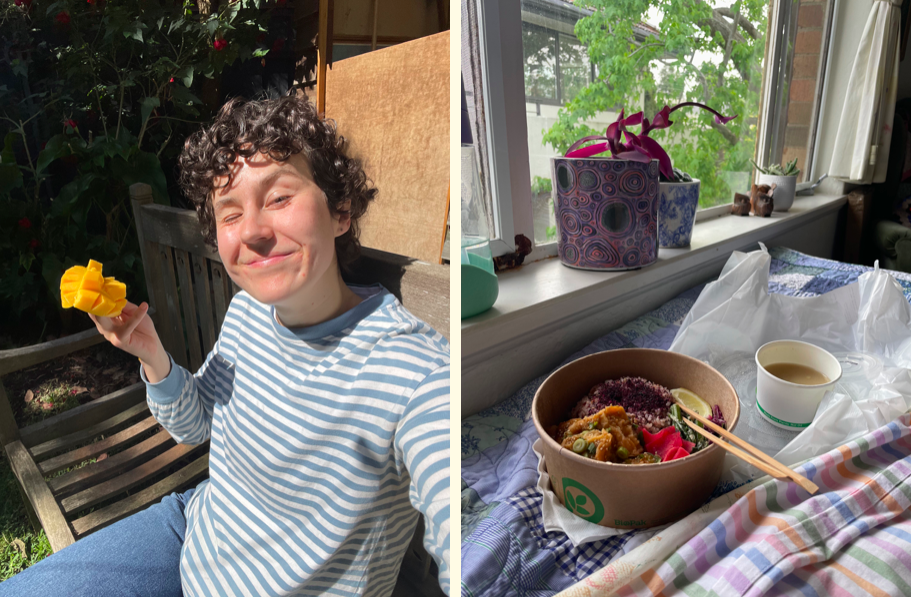 Long time no newsletter! How are you? I hope you're well. I skipped a week as I had a microbakery flash sale (which couldn't be moved) and that coupled with the genocide happening in Gaza and No-vote outcome here in Australia – it's hardly felt like a priority.
But it's lovely to be back in your inbox, I have two comforting carby recipes to send you into the weekend with to make up for it. I've been doing a lot of writing (some more for Frankie Magazine!), I got some ecstatic news about a piece of fiction I wrote (will be allowed to share next newsletter) and have been madly sending off Plantasia orders.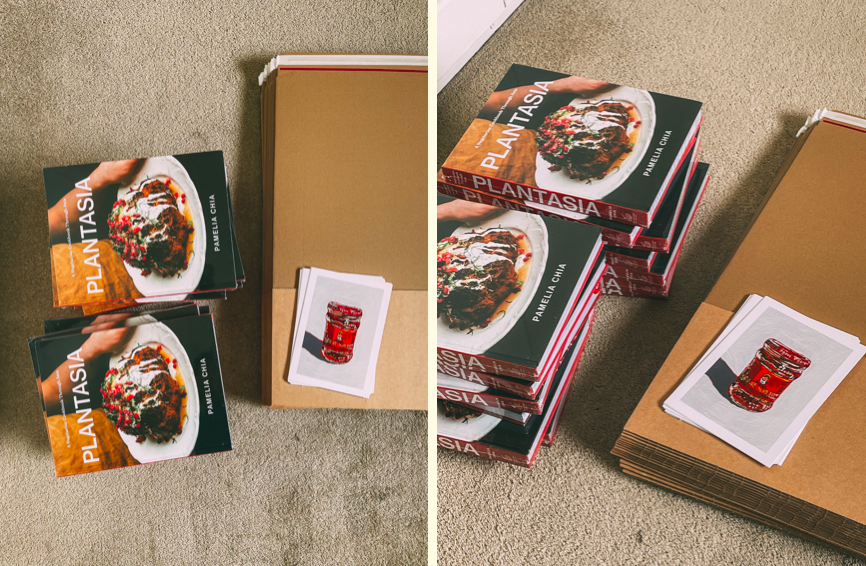 On that, I have good news! I am receiving some extra copies soon! They are cosmetic rejects from Australian bookshops because of very minor dents in the spines, indented paged etc. Still perfect in their own way - just a bit cheaper for you!
MICROBAKERY.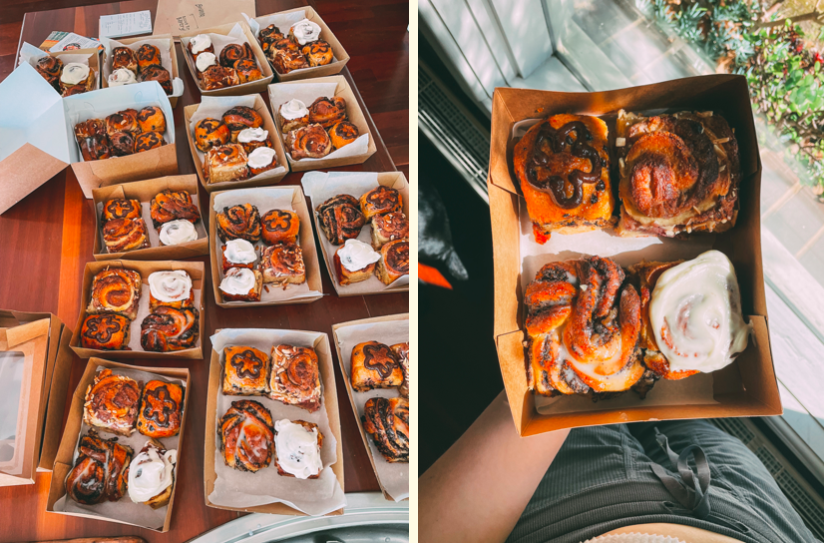 I focused on BUNS this flashsale - for a smaller box which people had been asking for. It included a Raspberry Frangipane & Custard Bun, Cinnamon Bun, Poppyseed Swirl and Chocolate Orange Bun. I did more boxes (to make it worthwhile for me) and *phoof* I forgot how heavy GF dough can get. My lil limbs were knackered by the end. Everything ran smoothly except for Google Maps sending me to the wrong street a couple of times during my deliveries - rah!
KITCHEN.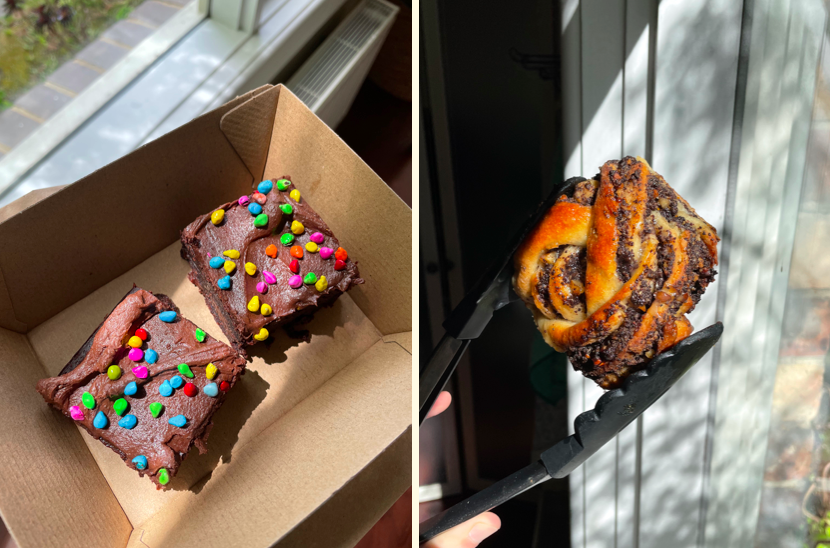 This Weetbix Fudge Slice has caught a few people's attention on instagram. It's for my vintage Women's Weekly cookbook inspired work which I'm always working on. So apologies for the tease - in good time! But yes, it's so good. Super nostalgic.
These poppyseed swirls are a new favourite recipe of mine, you grind and soak the seeds so that they're less seedy. Then combine with orange zest, walnuts, sugar, vanilla, vegan butter and sugar. They braid up so beautifully, and are perfect for those of us who don't have the biggest sweet tooth.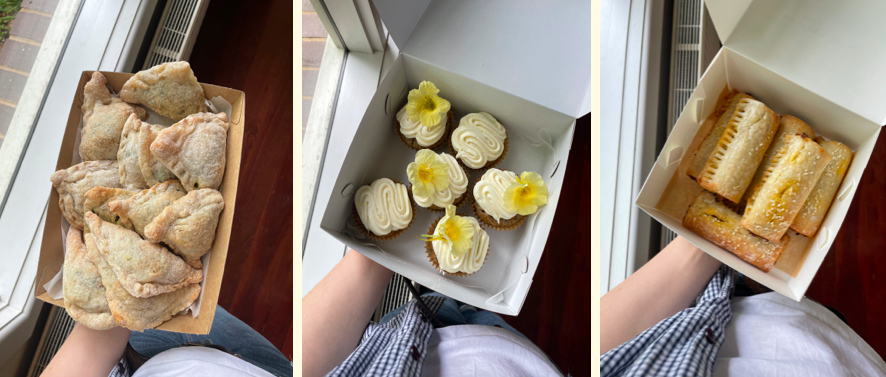 These shots are from a recent catering order - and LOOK... I made GLUTEN-FREE VEGAN SAUSAGE ROLLS !!! I have been holding off selling these because the reality of my GF pastry is not delicious enough and the options on the market leave me wanting. However, I have a new brand/stockist of GF pastry I'm IN LOVE with and while it's expensive to boot I'm excited for it to open up a million buttery, flakey, savoury opportunities. I'll include these in my last flash sale box of the year, that's for sure!
READ.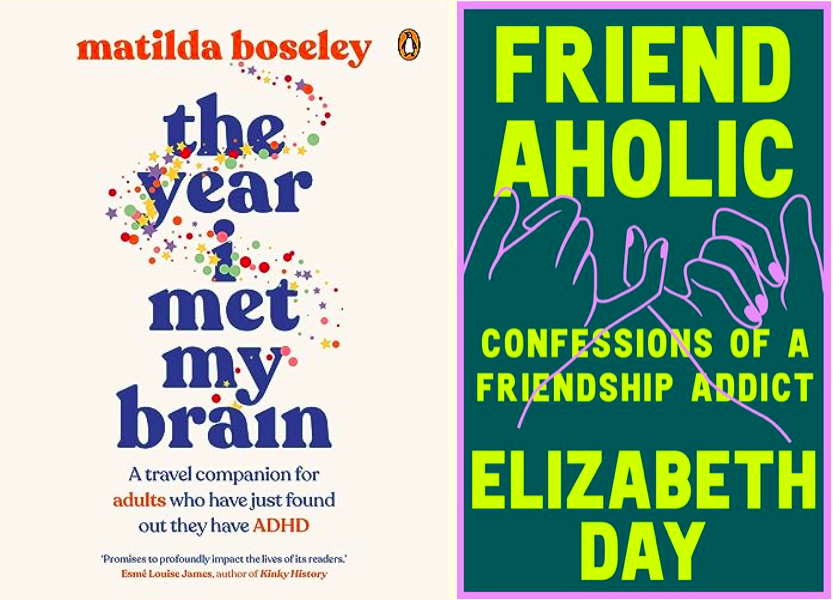 The Year I Met My Brain, By Matilda Boseley | Since travelling down the neurodivergent path, I've had the (apparently common) phenomena of a few friends voicing their own neurodivergent suspicions and even pursuing a diagnosis! In all cases they're ADHD - so I've been super keen to read this wonderful book by the Australians Guardian journalist Matilda Boseley to understand them better. It did not disappoint, I now feel like I have a better understanding of the condition and how it affects adult lives especially (something rarely talked about). It's entertaining, fast-paced, helpful, well-researched and honest. Highly recommend for you or a friend!
Friendaholic, By Elizabeth Day | I think I've found a new favourite book of 2023! There is soooo little research on friendship it's bamboozling - they're such a staple in our day-to-day lives (well, hopefully). Anyway, if you're going through some funny friendship business, think about past ones which got away (maybe they're your Roman Empire), desperately want them to be better, get frustrated at the communication politics of them - then I think you'd enjoy this! It doesn't provide any answers as such, but it sets you up to find them.
WATCH.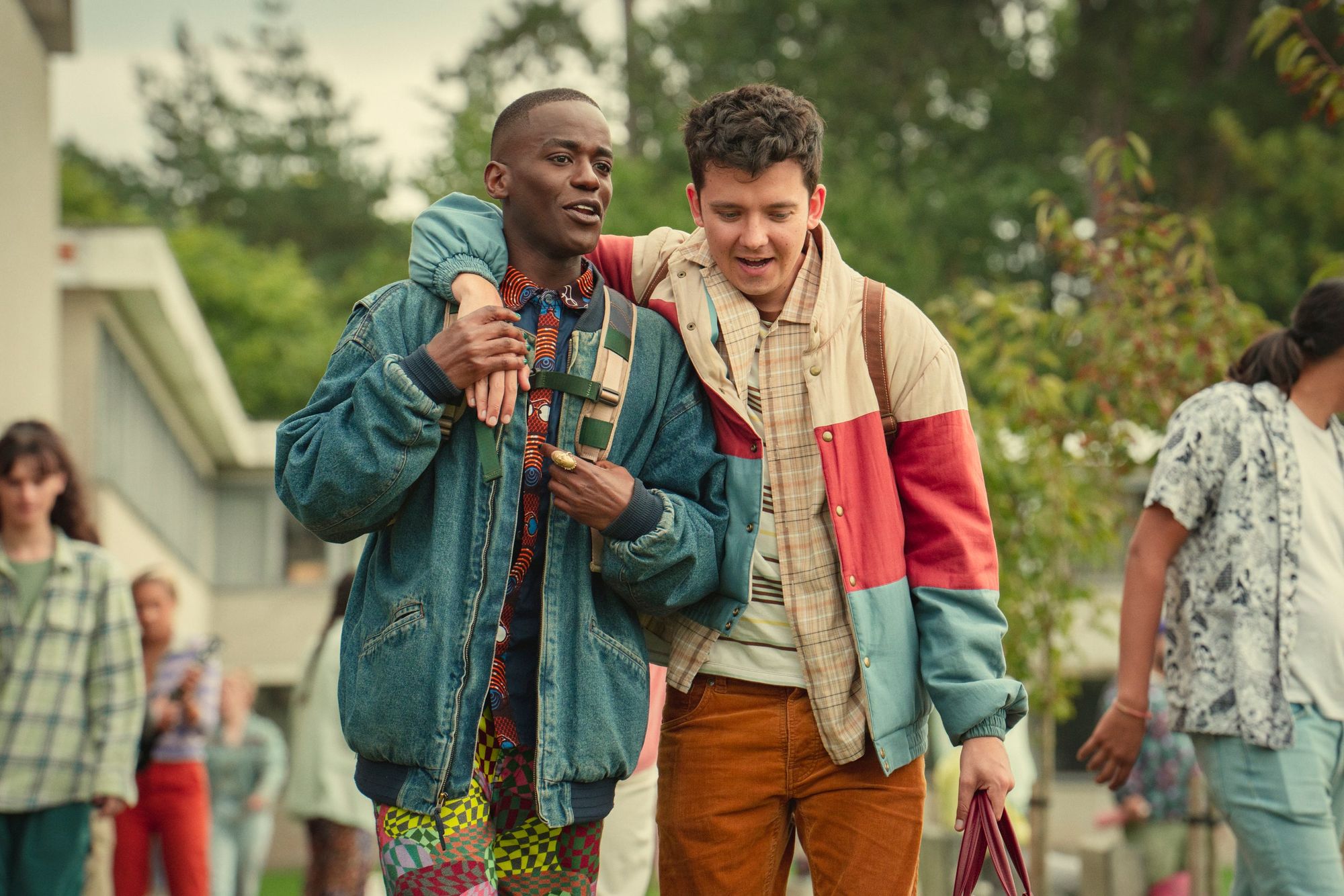 Sex Education (Season Four) | I just realised I never reviewed the latest Sex Education season! A crime! I loved it (on the whole). The ending was incredibly satisfying, we get some fresh interesting faces and the storylines are smart & engaging. Otis & Maeve bored me to bits, but Eric's religious journey hooked me (something I never thought I'd say), Ruby got the main character energy she deserves this season, as did Amy & Adam (I loved the storyline between him and his Dad, and with horses - I think his character really speaks to dysfunctional family dynamics and people who are more comfortable with animals than humans). I didn't really gel with the new sex therapist O. They felt quite contextless and a bit unbelievable - also if another sexually guarded or asexual person is dressed in a turtleneck I might explode haha! Also visually the show is stunning.
have you been enjoying my newsletter, recipes or videos? would you consider bumping your subscription to a paid one or dropping a tip, to help fund future delicious works?
RECIPES.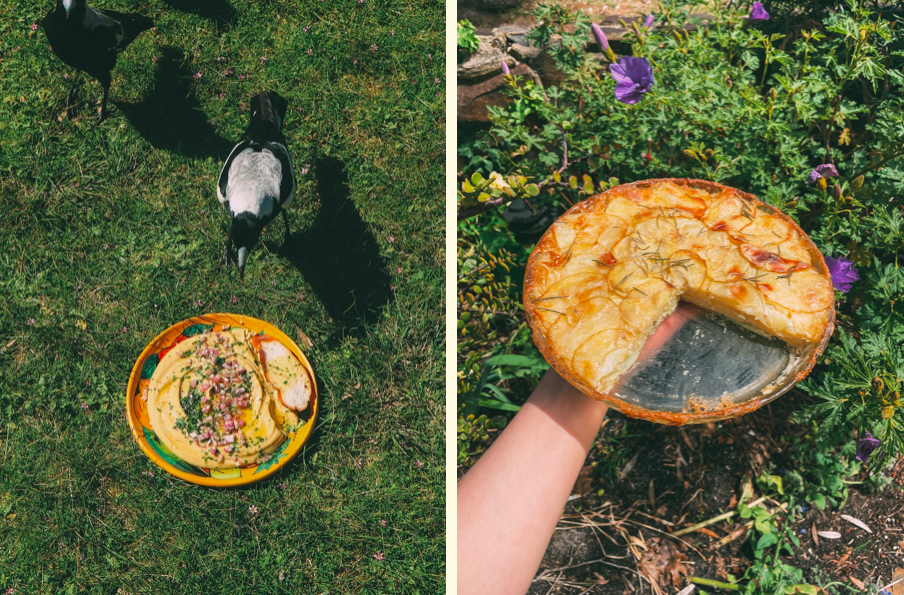 Two recipes! We have the smoothest Fava Bean Dip made out of yellow split peas. It's garlicky, comforting and finished with spikey red onion and finely chopped parsley. It's the last recipe I'll share from my 2022 Calendar - look at the nosey Magpies that waltzed into the shot and stole some garlic bread as payment for their modelling. Not mad.
Secondly, I'm sharing my Rosemary Scalloped Potatoes which is made dead-easy now we are graced with a few different plant cream options in major supermarkets. Tastes like childhood – feels like a hug.
Thank you for reading & supporting my work,
Phoebe (they/them) x
TIP MY WORK or ADJUST YOUR SUBSCRIPTION HERE <3