Tteokbokki, Red White & Royal Blue + Chocolate Mandarin Fondants 🐝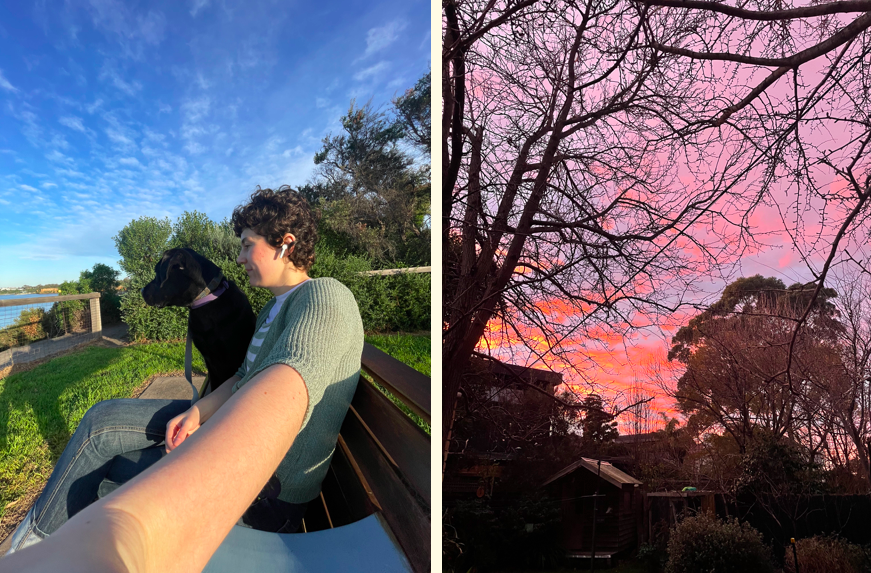 The sunrises, bright mornings and sweet scents in Melbourne lately have been lifting my mood & energising my SOUL! When you look out the window or go outside I'm quite overwhelmed with how beautiful everything is.
I've done some garden-sprucing these last two weeks (with help from my brother) and my god does the moist soil, sun on your back combo make you feel good! My giant no-dig bed of natives, borage & calendar are starting to bloom and it won't be long before they're a hip-height sea of colour, bees and butterflies 🐝
These last two weeks have been a blur of writing deadlines, catering, recipe work, doing the 1000-steps with my brother before he left (it's a Kokoda track memorial hike in Dandenong), therapy, grandma duties and getting my hair cut!  I've rebonded (I guess you could say) with Merlin after my time with Rollo the cat (still miss him!) and we're back to being joint at the hip.
2 recommendations...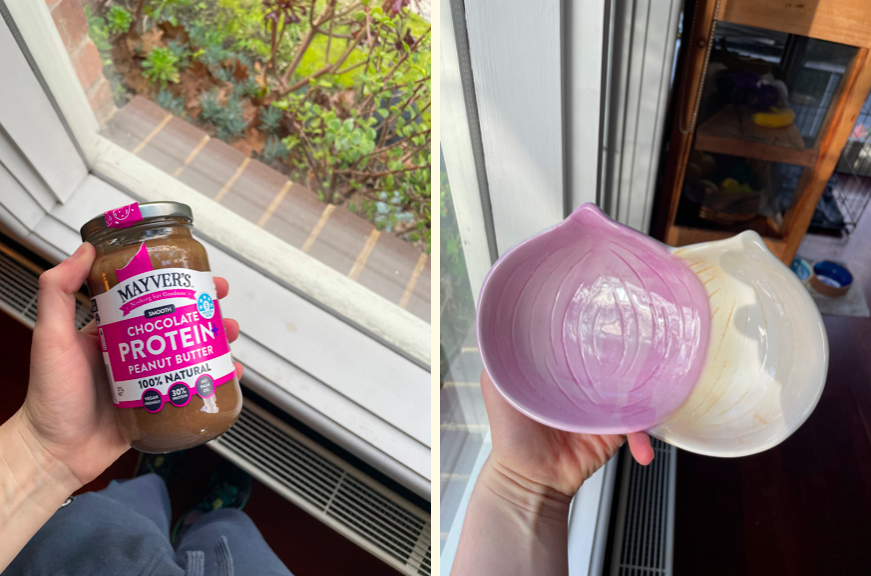 This Mayver's new Chocolate Protein Peanut Butter is frankly out of this world! It has hazelnuts in it and is in the perfect middle ground between natural PB and chocolate hazelnut spread. I've been eating it by the spoon.
I saw a TikTok saying there are adorable fruit & veggie dishes at The Reject Shop this week and I popped in yesterday after hitting a writing deadline and got this onion dish. Not a very ethical purchase, but they're $3 and hecking adorable.
KITCHEN.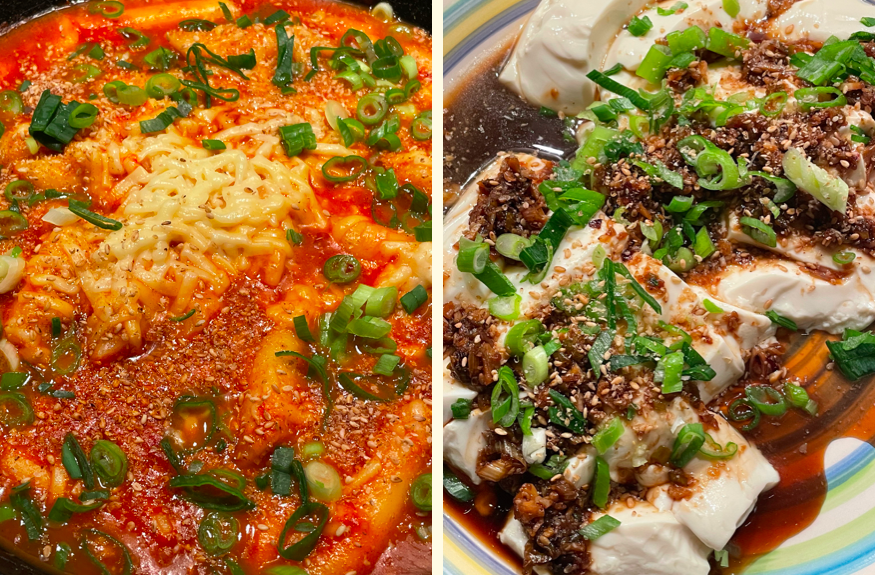 I've been leaning into comfort food - tteokbokki with stringy (vegan) cheese, crispy garlic soy silken tofu.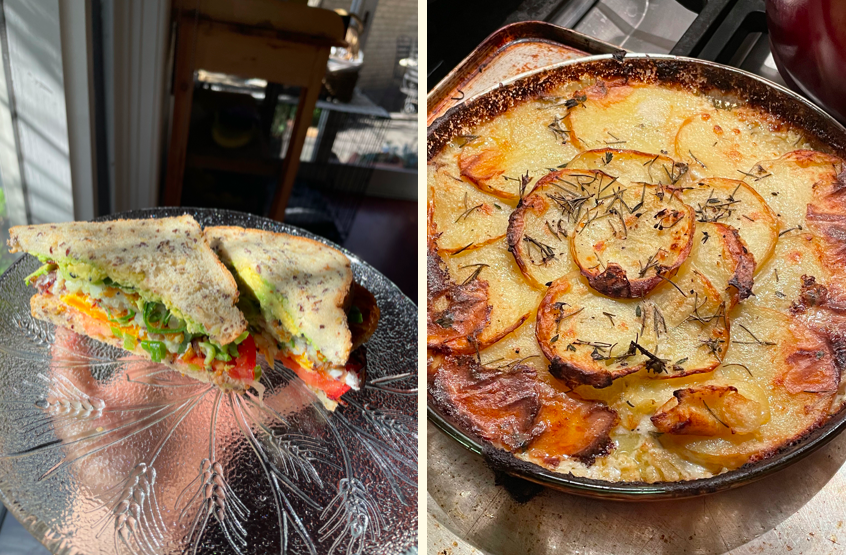 The best sandwich I've had in a long while (avocado, tomato, mayonnaise, hashbrown, fried egg, caramelised red onion, spring onions, salt, pepper & everything bagel seasoning). Scalloped potatoes post therapy.
PLANTASIA.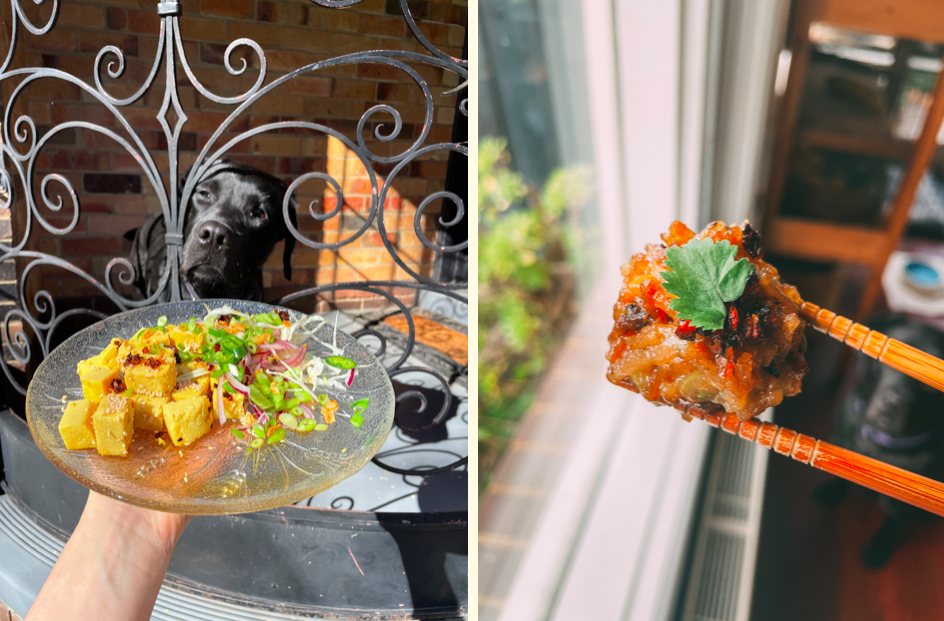 I have been cooking my way through Plantasia: A Vegetarian Cookbook Through Asia this week. 95% of recipes are vegan & gluten-free and they have all approachable and lip-smacking delicious.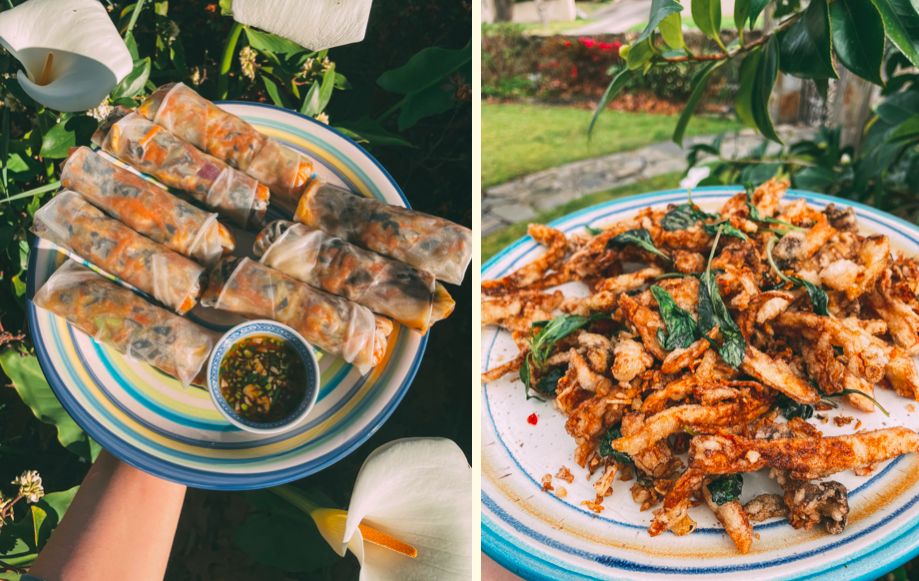 I'm an Australian stockist for it (comes out October) & you can preorder via my website! Limited copies available.
MICROBAKERY.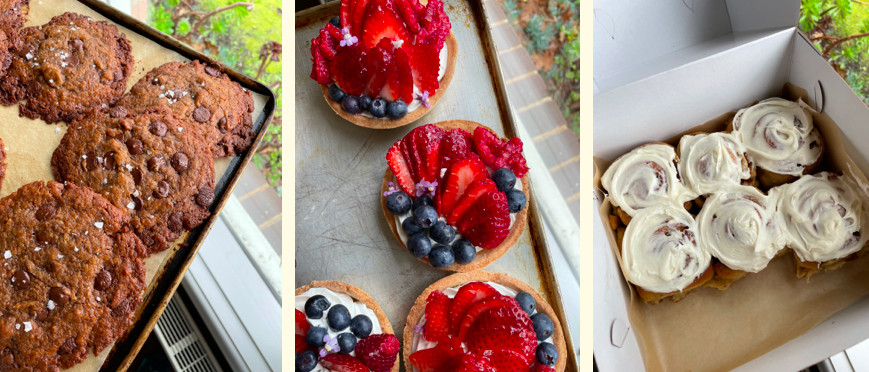 Some snaps of a recent catering order. I have Strawberry Tarts & Vanilla Passionfruit Slice coming up in next week's pop up (keep an eye out on @biscuit_tin_bakery if eager to snap a mixed box).
And if you need a birthday cake, sweet morsels or savoury bites for a special moment you're planning in the coming months - slide into my DMs or email me :)
HAVE YOU BEEN ENJOYING MY NEWSLETTERS, RECIPES OR VIDEOS? PLEASE CONSIDER BUMPING YOUR SUBSCRIPTION TO A PAID ONE OR DROPPING A TIP, TO HELP FUND FUTURE DELICIOUS WORKS ✨
WATCHED.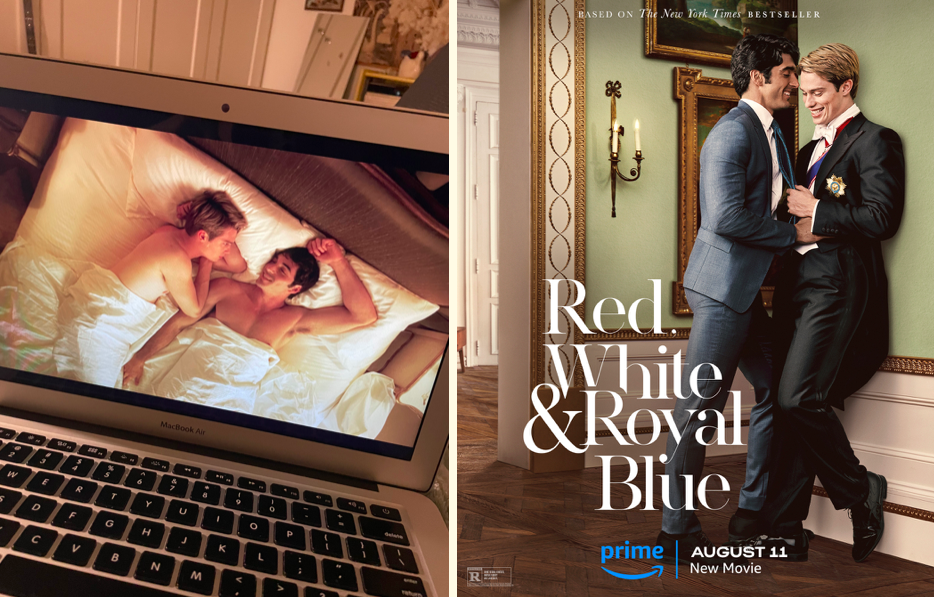 Red, White & Royal Blue | Um, this was SO FUN! The book by Casey McQuinston is a hot, spicy, summery read - not to be taken too seriously - and the film is the same. Watch if needing a giggle, some queer joy and a happy ending. I love that we're getting kinda trashy, innuendo-loaded, steamy queer films. It has a 90s/early 2000s feel, good pace and dreamy lighting. 7/10
READ/LISTENED.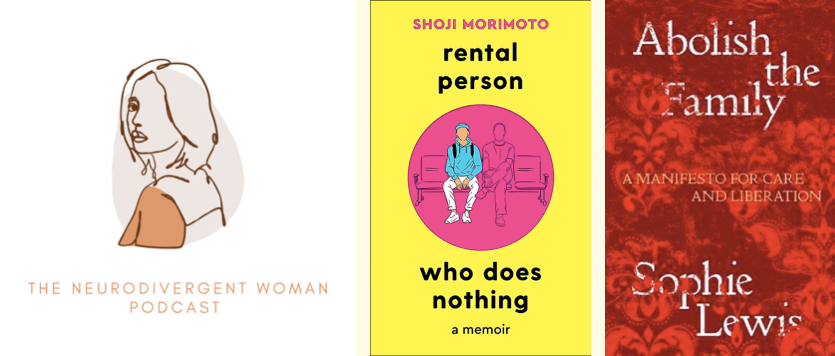 The Neurodivergent Woman Podcast | I reluctantly started listening to Australia's most popular neurodivergent (ND) podcast and was glad I did. I was initially put off by the Woman-part, but they're really just talking about ND... not in boys. It's hosted by autistic and allistic psychologists who both work with ND clients and I've really enjoyed the episodes on Depression & Anxiety, Therapy, Trauma, Sex Work, Interoception & Alexithymia.
Rental Person Who Does Nothing: A Memoir, By Shoki Morimoto | This is a Japanese memoir by someone who for a season of their life became a self-identified "rental person". He'd travel with people, sit with them while they finished an essay, listen while they talked, share a meal with them - all while giving nothing more than simple unremarkable answers and only expecting costs to be covered (no additional pay). He takes the same approach (of doing nothing) with this memoir, in that he got someone to write it for him - he only provided very simple answers to questions. That part was frustrating, like tell us what you really think! It does raise good questions about the value we place on people - I just wish it went a bit deeper! 3/5
Abolish the Family: A Manifesto for Care & Liberation, By Sophie Lewis | This is a queer revolutionary short & snappy manifesto about what abolishing the family would look like - think along the lines of abolishing the police, incarceral systems etc. It's aware of how inflammatory a suggestion this is - but speaks to how families are the most likely site of abandonment, neglect, abuse & violence and how motherhood (not mothering) traps women from true liberation, self-determination and freedom. A seriously interesting, validating read, one to approach with an open mind. 4.5/5
RECIPE.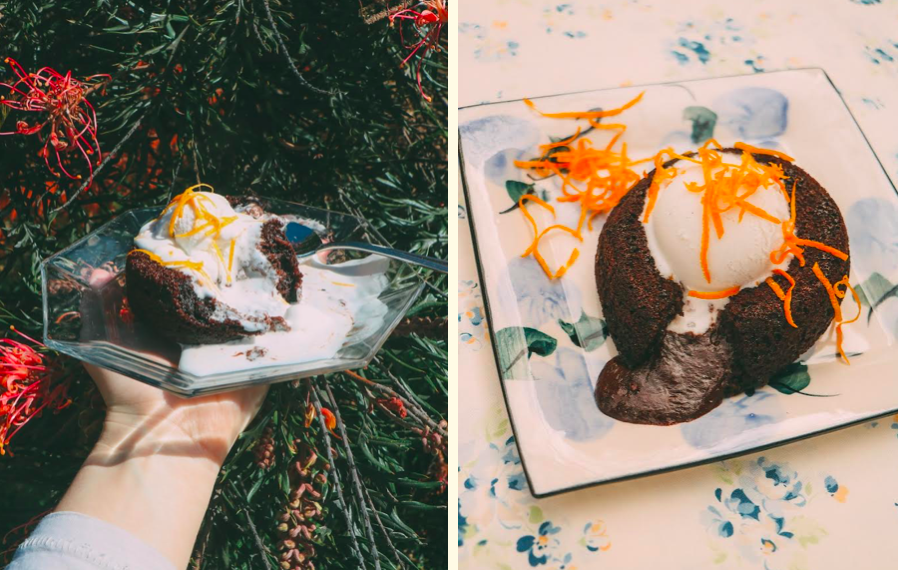 Today's recipe is for Chocolate Mandarin Fondants 🍊 - a medicinal-must at this point in the year if you ask me! They're vegan, gluten-free, require one-bowl and only a handful of hands-on time. You can make them with any gluten-free flour (or regular flour) you have knocking about.
I've included an old pic for this pudding (right), which I pitched to Frankie Magazine 4-5 years ago now. A BTS of my freelance journey and how work comes back around (I used this recipe in my 2022 calendar & kept pitching to Frankie, with later success).
Thank you for reading & supporting my work!
Phoebe (they/them) x
You can TIP MY WORK or ADJUST YOUR (FREE/PAID) SUBSCRIPTION here 🖋️