Ear-Ache Era, Swimming at the Public Pool & Polish Heaven Cake Recipe 🍰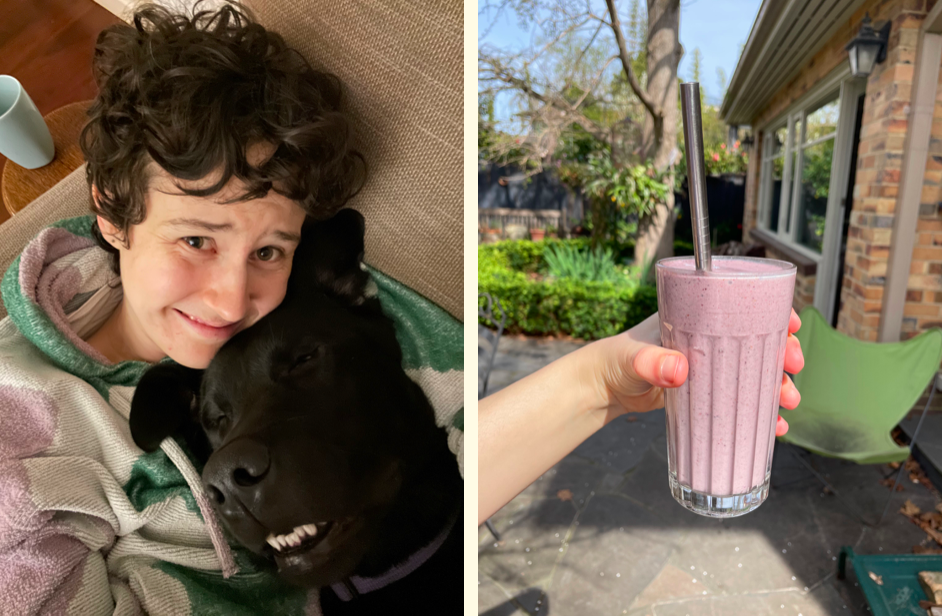 Turned out I was getting sick last time I wrote. Not covid but an ear-ache/brain fog/fatigue kind of bug that forced me into horizontal, sleepy boredom for a week. It provided a circuit breaker for sure, although if we're talking much-needed breaks I would have much preferred a holiday hehe. Even tried & true distractions didn't work too well as my brain felt like mashed potatoes.
Anyways I hope you stay well! As a friend said, the cold's really do hit differently these days.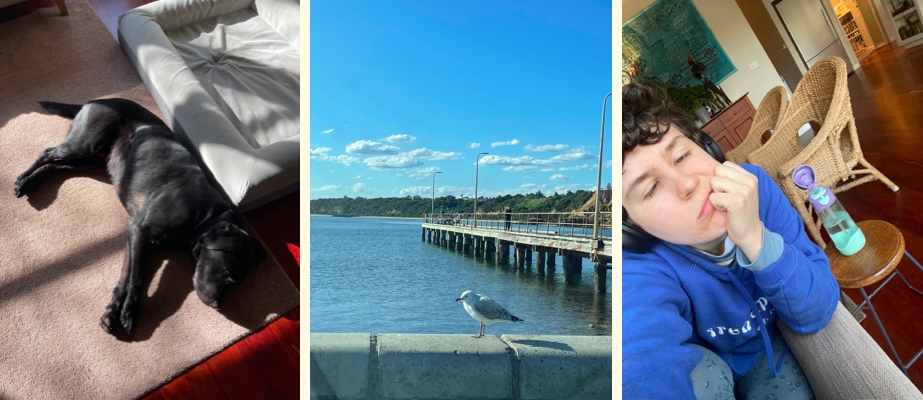 During my sleepy week I made a million smoothies, gobbled potato-iterations, seaweed snacks, re-watched the *better* Harry Potter's (the last three), my favourite films to glean some life-guidance while I was feeling poopy (Eighth Grade & This Beautiful Fantastic) and had many snuggly naps on the couch with Merlin.
When I got a bit of energy back I took a Splice icy pole to the seaside, secured some hawthorn berry chews from the Asian Grocery (which are my new fave!) and went to see (in a very quiet day-time cinema with my mask on) Past Lives.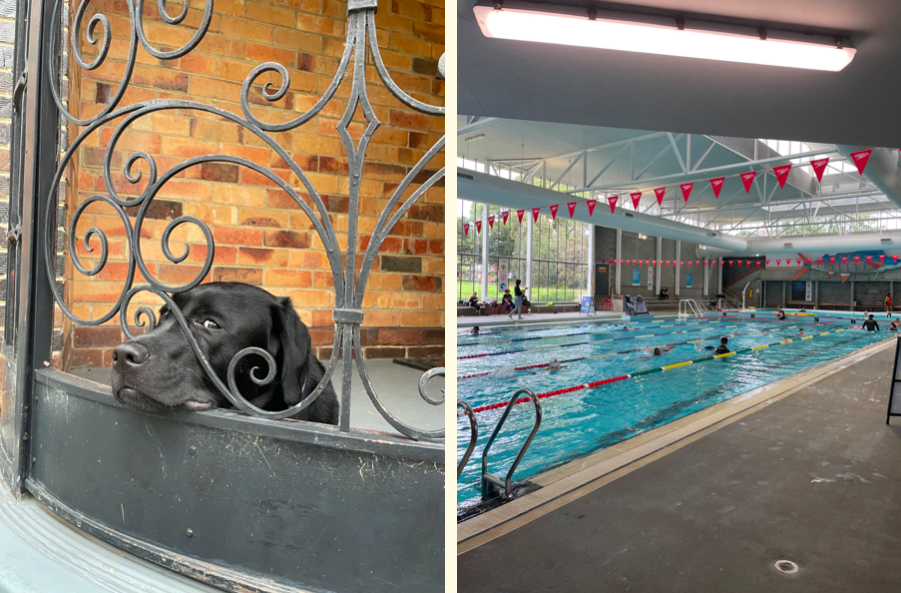 I've been getting back into pitching & planning my next flash sale (next Friday) this week. For something different, I took myself to a public pool for a dip (haven't swam laps in idk how long). Swimming is exhausting! But it was a nice environment to be in. Mostly children, women and older people doing their thing. All types of bodies, that heavy chlorine smell. I think I'm an outdoor pool person though, the indoor pool experience was a bit loaded with the tone of childhood swimming lessons. And I'm ok to graduate from that.
PLANTASIA.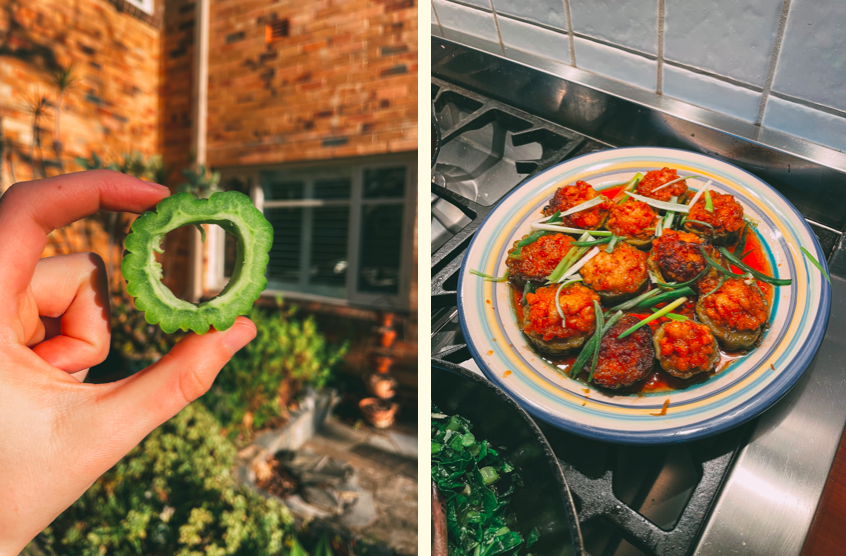 I made another recipe from Plantasia: a vegetarian cookbook through Asia, the cookbook I'm the Australian stockist for. I've been so intrigued by the tofu caramel bitter-gourd recipe - because bitter-gourd looks like SUCH an interesting vegetable. It's stuffed with a sweet tofu lemongrass soy filling which was so scrummy. I didn't fall in love with bitter-gourd, it's intensely bitter - but I'm very glad I had a holding hand to walk me through giving it a go and you'll see me applying the same tofu stuffed-veg logic to other vegetables for sure!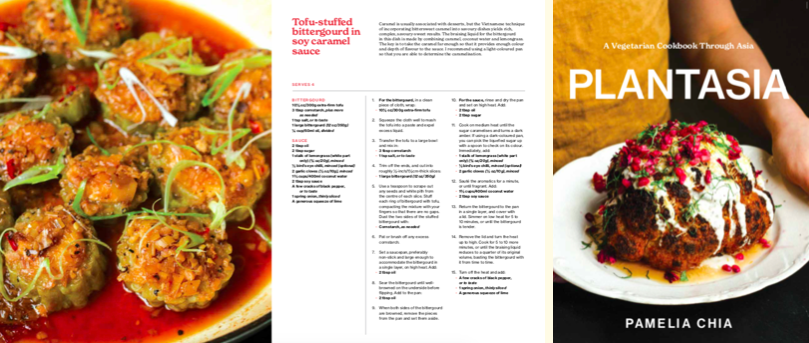 A few more copies are available for pre-order, ships in October :)
KITCHEN.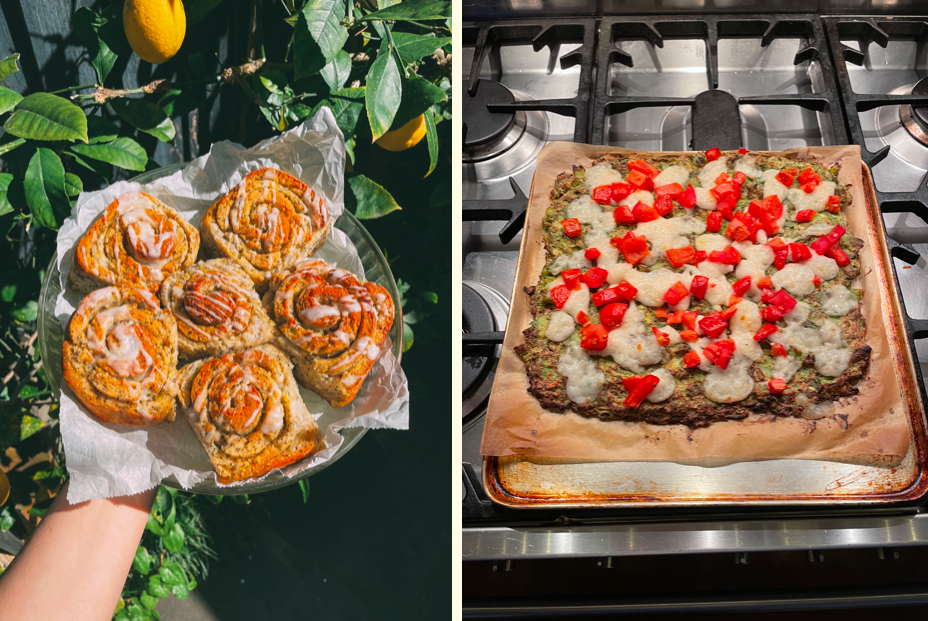 I only pushed myself to make a couple of things, inspired by recipes I saw others making - Vegan & Gluten-Free Lemon Poppyseed Scrolls and a Broccoli Crust Pizza.
WATCHED.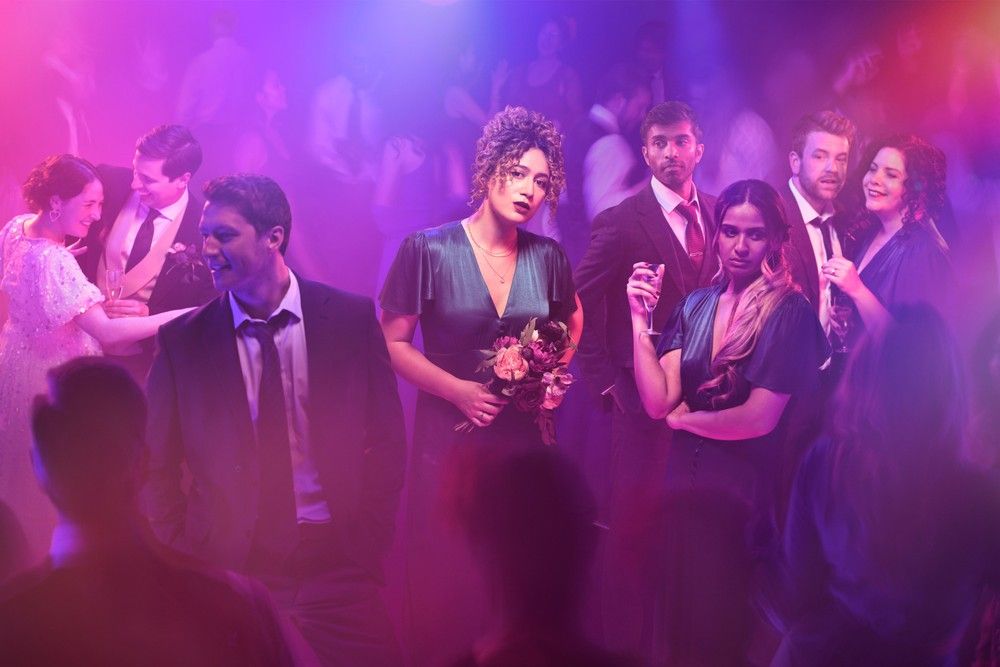 Starstruck | I love Rose Matafeo & this season was my fave. It's about feeling behind in life, turning 30, friends getting married, having babies, people's lives going in different directions and making 'mature' relationship decisions. The ending was so satisfying. There's a new love-interest and it's realistic and incredibly wholesome. ⭐⭐⭐⭐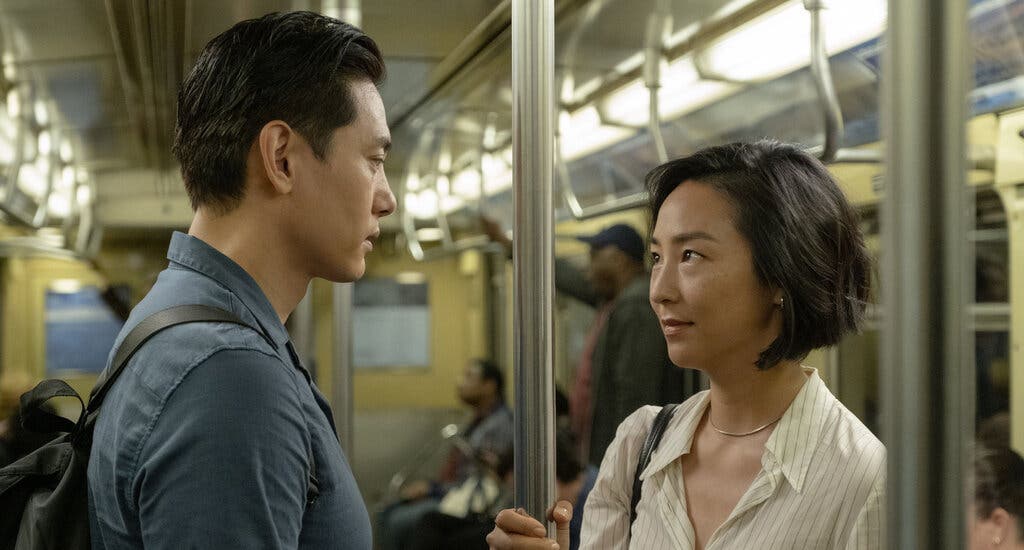 Past Lives | What a beautiful film. The script is perfection, as is the emotionally loaded long-look type of acting. My friend described it as "delicate & intentional" and I think that sums it up perfectly. I've been thinking about it all week. I hope it continues to get all the attention it deserves. So beautiful! ⭐⭐⭐⭐⭐
have you been enjoying my newsletter, recipe or videos? would you consider bumping your subscription to a paid one  or dropping a tip, to help fund future delicious works? ✨
READING.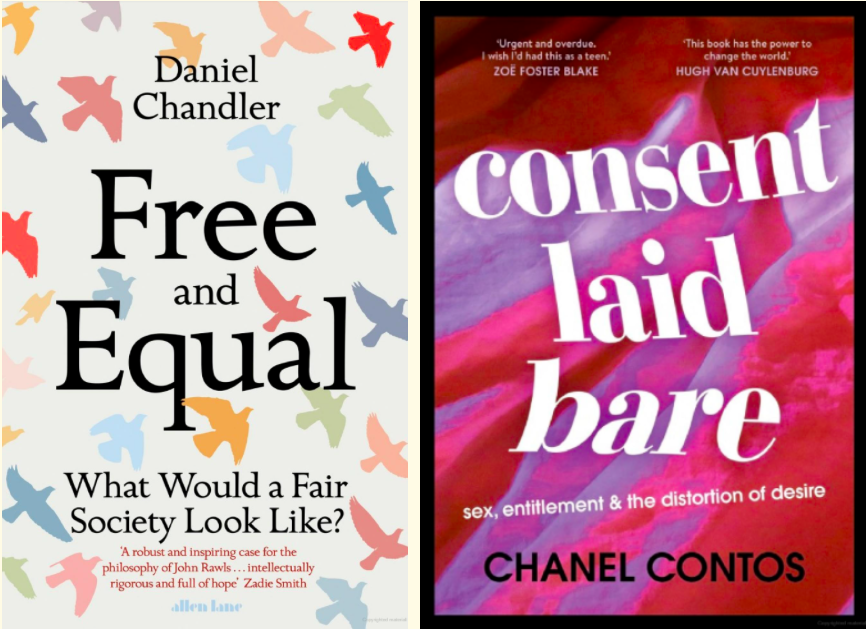 Free & Equal: What Would a Fair Society Look Like? By Daniel Chandler | This book was put on my radar because it's written by the husband of comedian/director Simon Amstell, who I like. This book asks what a free & equal society would look like if you didn't know who you would be within it (therefore you would want it to be as equal as possible - in case you were a BIPOC, transgender, disabled person from a low income family with high support needs... you get the gist). It's based on 20th century political philosopher John Rawls' thinking who has a lot of pertinent ideas - which the author argues are deeply relevant today. Super interesting, but also a bit depressing because of how idealistic and impossible it all seems in the current climate. 3.5/5
Consent Laid Bare: Sex, Entitlement & the Distortion of Desire, By Chanel Contos | This book is so good. Written by the young Australian consent activist who's doing incredible work in the education and political space - I couldn't put it down. It's concise yet detailed, deeply current & goes into toxic masculinity, pornography, survival responses, the spectrum of sexual assault, female sexuality and accountability. Even if you've read/learnt a lot in this space I think you'd still find it worth your while. 4.5/5.
RECIPE.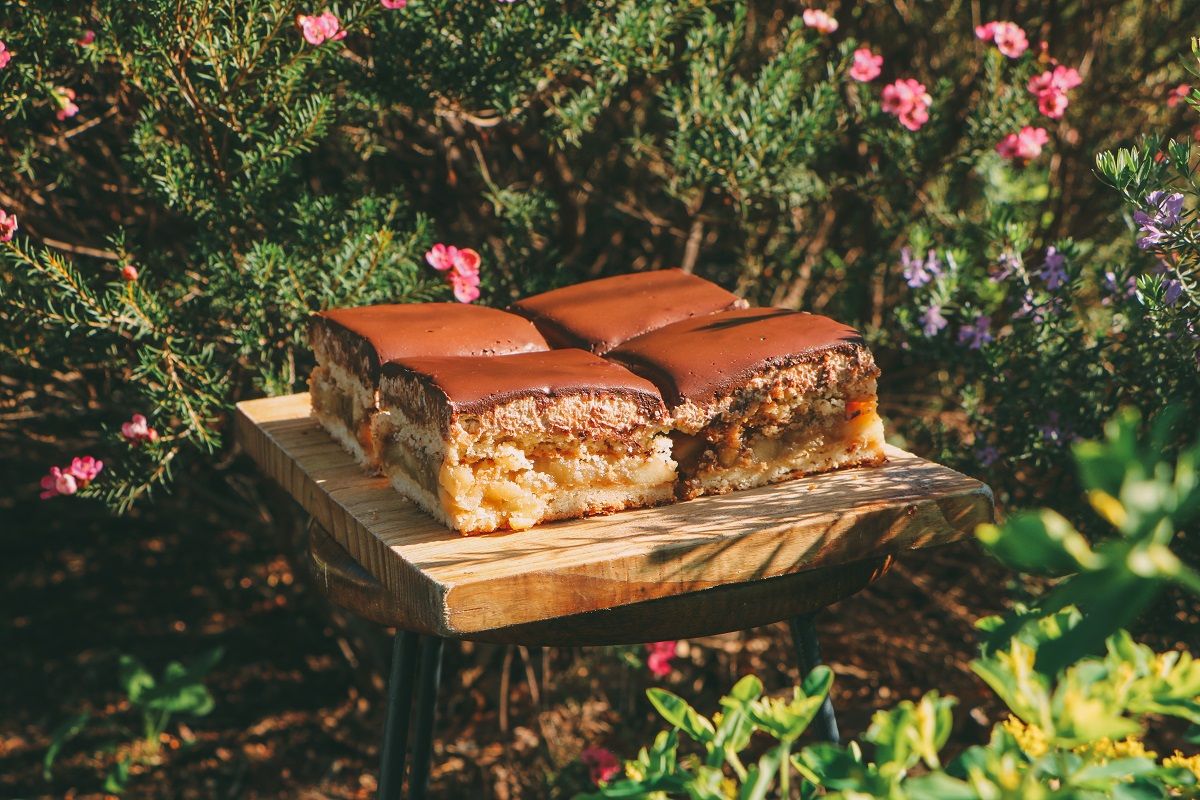 I'm sharing my Polish Heaven Cake recipe this week! Which is another one from my 2022 calendar and a recipe which has featured in a few microbakery pop ups. Layers of buttery almond shortcrust, stewed appled, walnut creme & silky ganache - it's one the recipes I'm most proud of.
Thank you for reading & supporting my work,
Phoebe (they/them) x
You can TIP MY WORK or ADJUST YOUR (FREE/PAID) SUBSCRIPTION here 🖋️