a fruit loaf recipe 🍞 & HBOT social media changes
I've been considering making a change to Honeybunch of Onion Tops social media presence this week. After some freelance knock-backs I've been wondering how realistic it is to keep pitching away to these organisations & publications which often tell me they love said ideas, but don't have the budget! Which is endlessly frustrating because it chews up so much time & gets me nowhere.
I started Honeybunch of Onion Tops when photos on Instagram led to organic growth & the YouTube algorithm resembled something more than an unlubricated slug! While I'm very proud of this community & audience I've established, the work to output ratio is just not doing it. This isn't new info, nor a unique problem - but I want my work to reach it's audience, which it certainly feels like it could be doing, far more efficiently!
So I'm mulling over what that looks like/how to do that, and will probably try a few different things while I try and find a new way forward. So please bare-with while I inevitably experiement with different short-form video mediums lol.
KITCHEN.
I've had the house & kitchen to myself this week - so I've been eating whatever, whenever and blissfully not documenting a thing. Below are some bangin' brownies that will me a staple (& adaptable) recipe for @Biscuit_tin_bakery, some vegan buttery popcorn I made late one night, and a Vietnamese-ish noodle salad which hit the spot.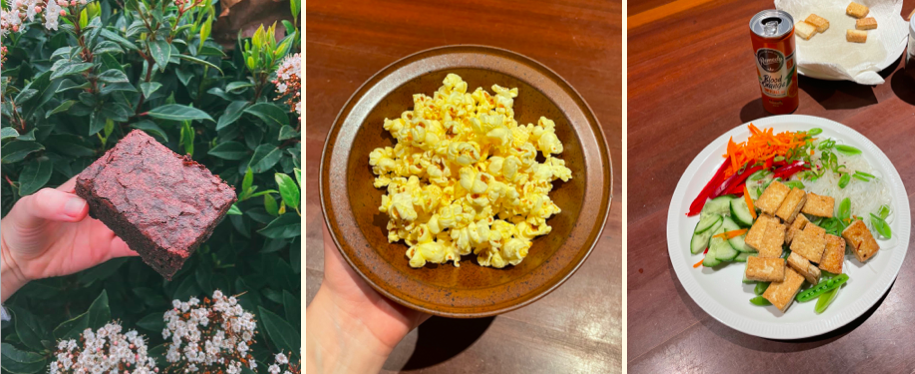 WATCH.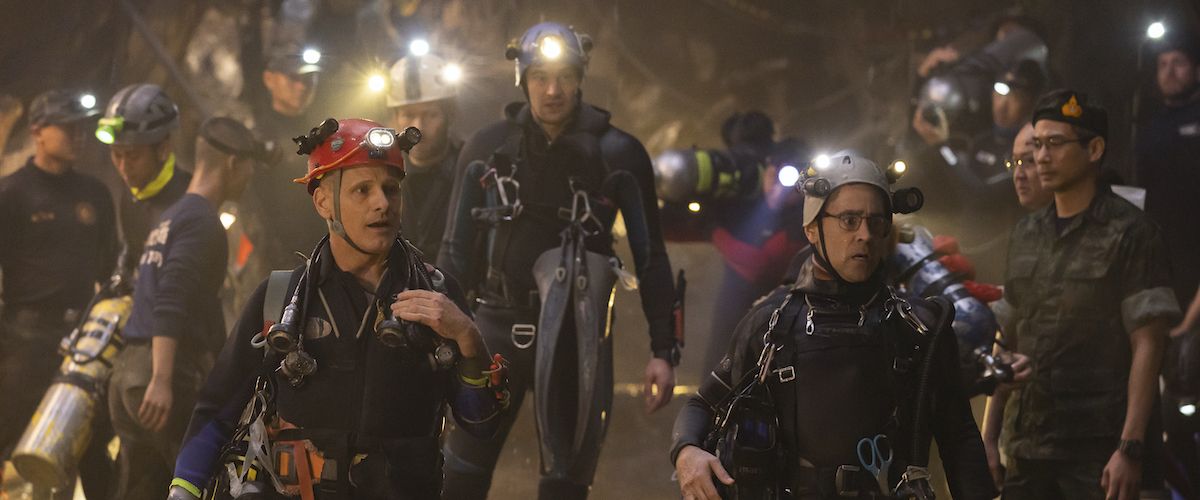 I watched Thirteen Lives this week & holely heck this film is incredible! It's about the global rescue effort of the 13 Wild Boars team mates & their coach, stuck in a flooded cave system in Thailand (June 2018). It does an incredible job condencing so much detail into 1 (long-ish) film, while keeping it accurate, hella tense - but still respectful to the subject matter. Virgo Morgenson & Colin Farrell play the two British divers that found them & were integral to the rescue, but they don't hog the spotlight. It comes across as an effortless co-production between countries and even though you know everything turned out (mostly) ok, you're on the edge of your seat the entire time.
It's one of the good 'films about intense real-life events', promise!
READ.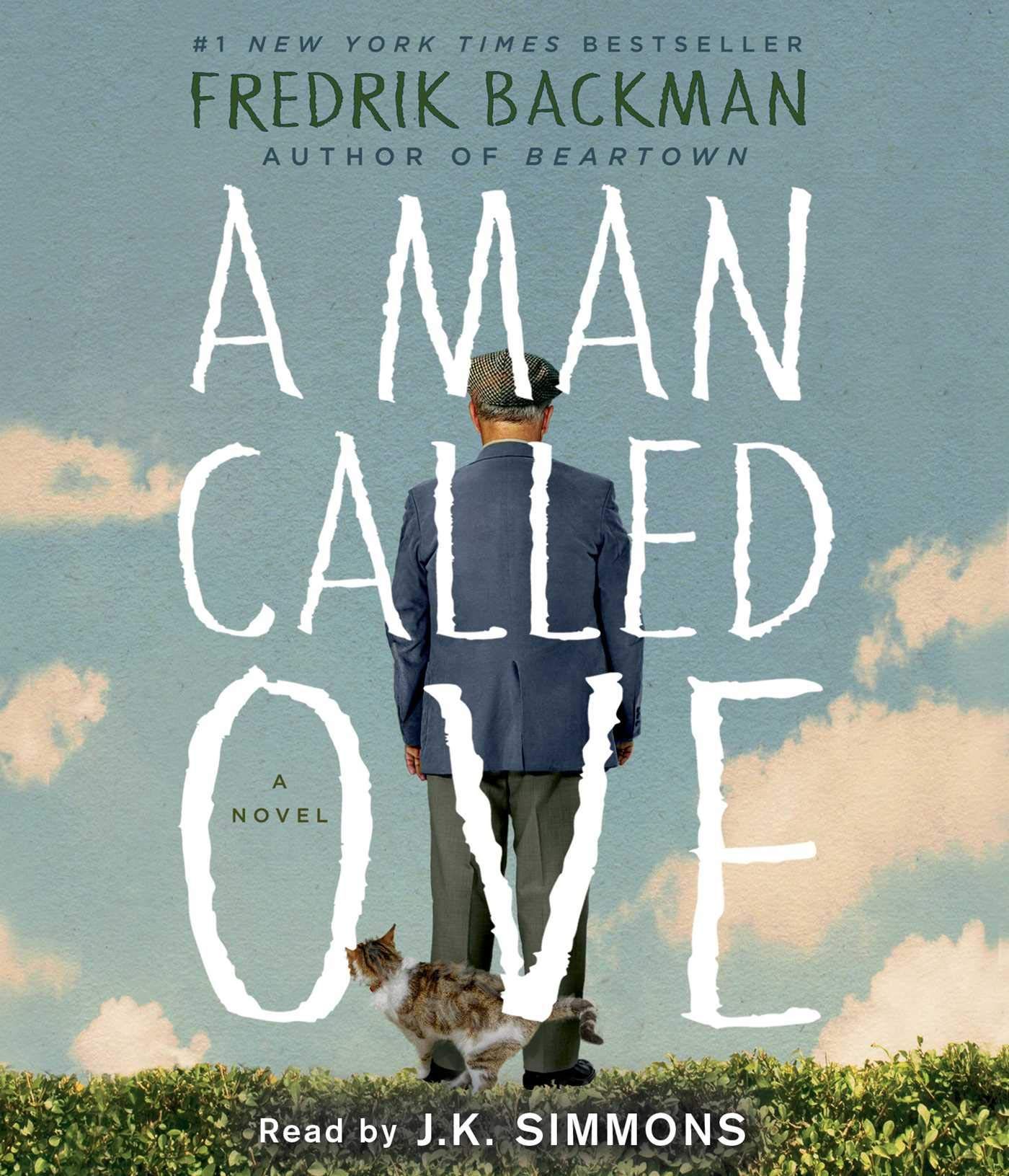 On a whim, I decided to tuck into the 2012 Swedish novel - A Man Called Ove, by Fredrik Backmanthis week (who's other novel, Anxious People - I didn't like at all). It's a tale about the 'good of humanity', featuring grumpy-bum Ove - who's been forced into early retirement, recently lost his wife & hates the world. A clingy stray cat & friendly immigrant neighbours invade his personable space & spoil many attempts to end his life - before they eventually soften him up just a tad. It's a long one, where not much happens, but I enjoyed it very much. The ending made me gasp & despite being about a super sad/lonely/depressed person - it left me feeling half-cup full. That's probably because I can't fully relate to Ove, but the tone throughout is light & comedic. I'll search out the film.
RECIPE.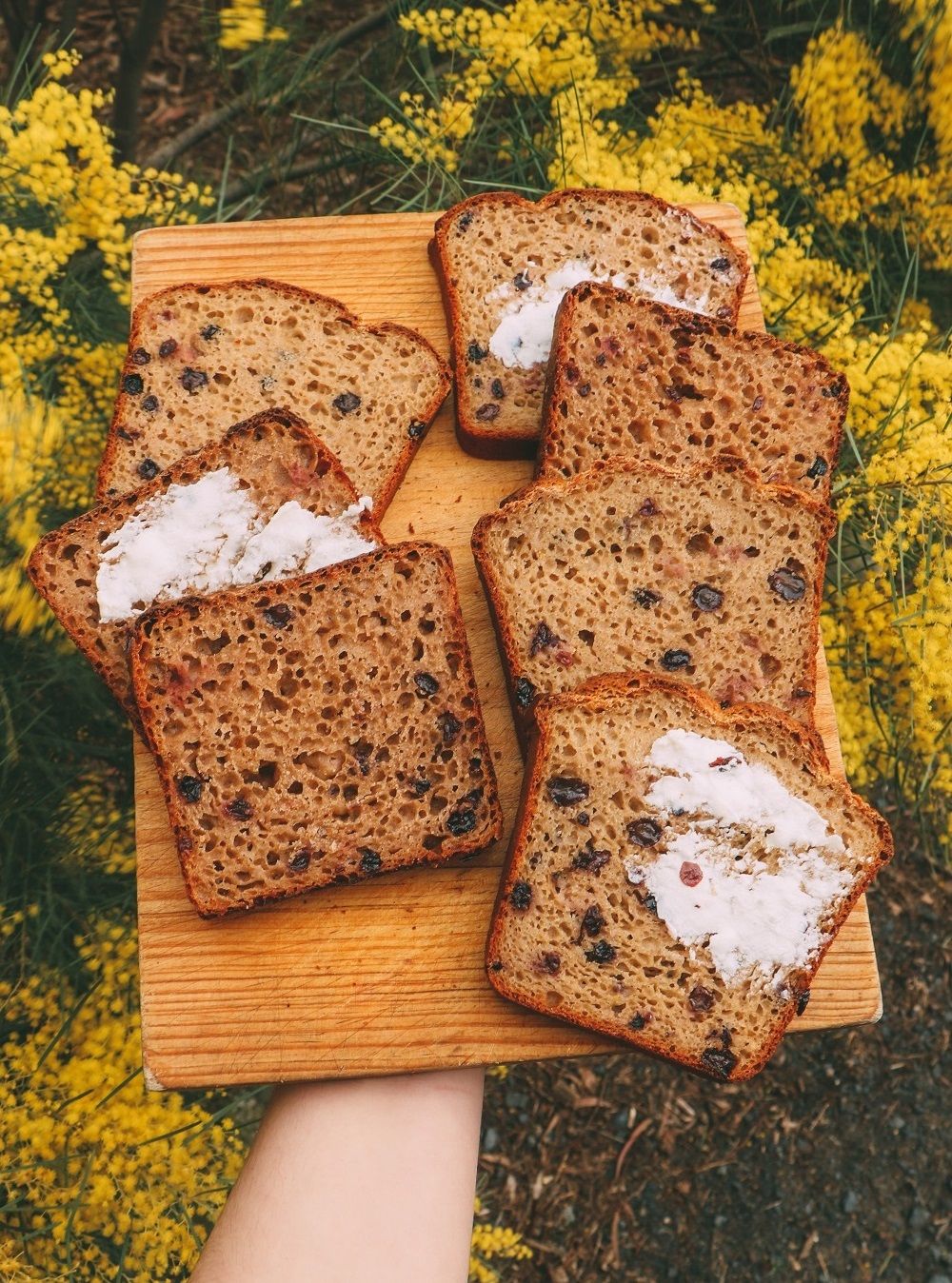 In a mumbo-jumbo post, I have shared my beloved recipe for Cinnamon Raisin Bread (or Fruit Toast, if in Australia). There's two versions to choose from - a instant yeast & sourdough method, which reap very similar results. It's my favourite vegan/gf bread I've made, and took 20+ attempts to get it to where it is. Delightful crumb, milky delicious chew & nostalgic cosy flavours.
A weekend recipe if ever there was one!
Phoebe & Merlin x
YOU CAN TIP MY WORK OR ADJUST YOUR (free/paid) SUBSCRIPTION HERE !