Goodbyes, Self-Serve Açai & Hot Cross Buns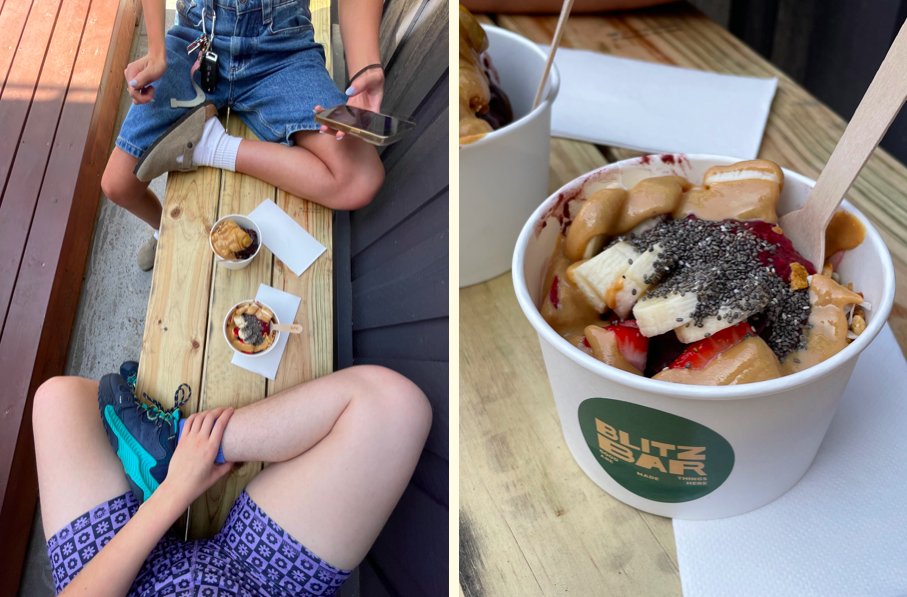 Hey Honeybunches, sending much love to you wherever you're reading this from. I hope you're calm & comfortable, well-fed or a good meal is on it's way. It's a lush summery day here in Melbourne, with a touch of smokiness in the air which is always a bit jarring (likely a burn-off). I just got back from getting self-serve açai with my friend (A+ concept & execution) which was so, so good.
I've made inari pockets that looked like "little pockets of sunshine" these past weeks, as well as wobbly sponges made into a Boston Cream Pie cake and hot chocolates with squirty cream. I've been put onto the best snack by my bestie - buttered toast with peanut butter and kimchi (so so good), voice messaged my friends daily, visited them at their work (a way to give them a squish), been yoga-studio hopping (favourite thing at the moment), swimming in my neighbour's pool, making hot cross buns and nannying.
I went back to my grandparents' place this week to pick out the last of the remaining things that I might want (paintings, pottery etc.). It might be the last time I visit - as the settlement date is round the corner, but that was hard. I hadn't been inside since my grandfather passed, and I guess it fully hit me that homes are such vessels of memory and the people who lived there. It's also just such a feature of my childhood, a sensory hot pot of memory and nostalgia. The end of an era that feels heavy.
WORK.
I've been writing a piece for ABC Everyday this week, which will probably be out in time for my next newsletter. It's quite vulnerable and human, nothing like what I've previously written (and been paid for lol). I feel incredibly lucky to have been granted the opportunity to write it and this week has been beyond cathartic getting it down.
KITCHEN.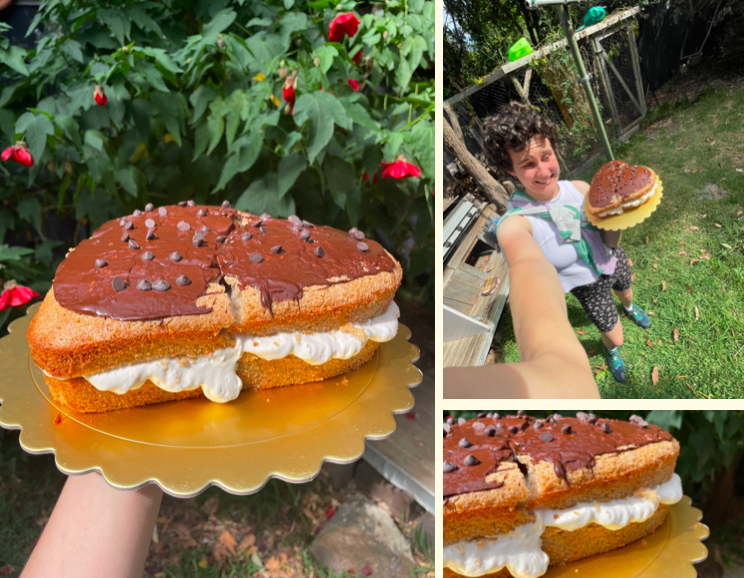 Boston Cream Pie Cake, which structurally turned into a "broken hearts club" fiasco - but it tasted delicious and holds much promise!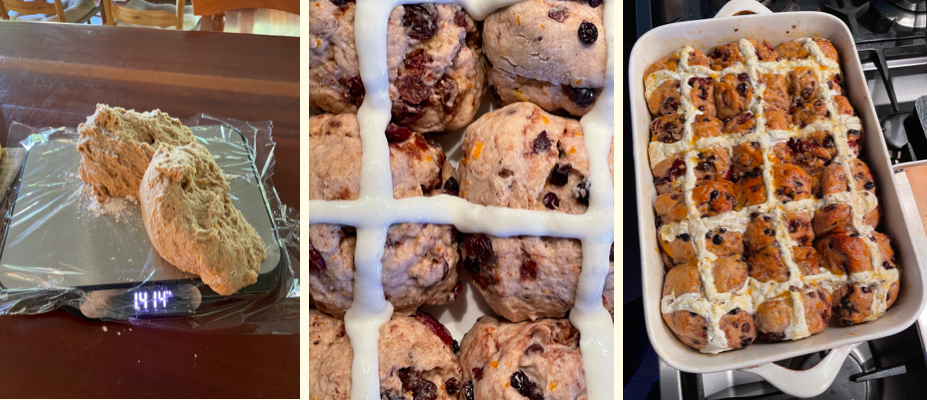 I tested my hot cross bun recipe for the first time this year. Half traditional with rum-soaked fruit, the other choc-orange with currents. My fave, definitely the latter.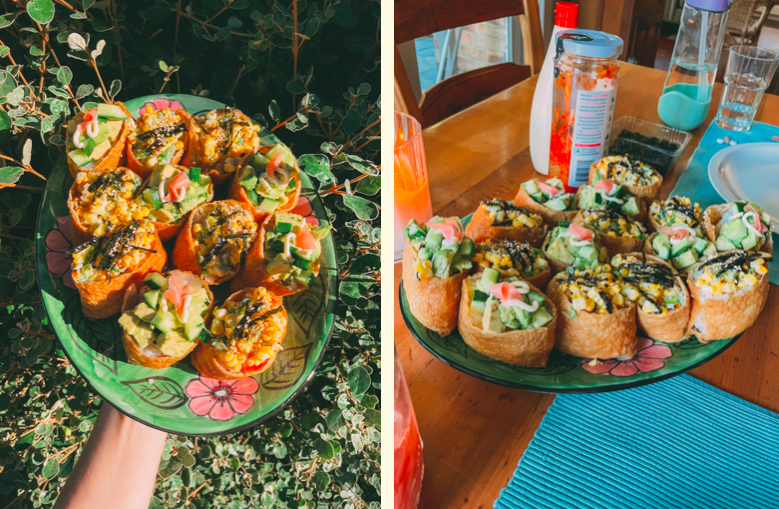 I finally cracked into the gluten-free inari pockets I bought online & omg, they're so enjoyable to prepare. They're so filling and last 7/10-well the next day. I topped mine with a grilled corn salad, avocado & cucumber.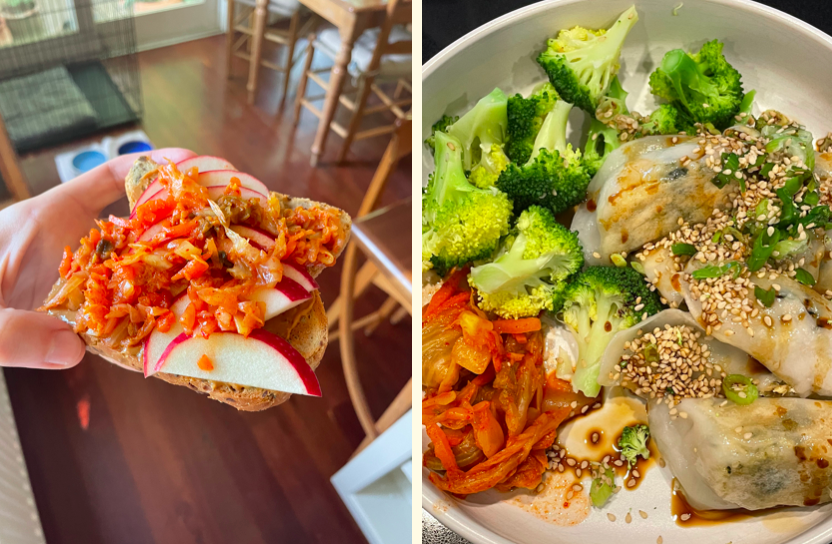 Kimchi, apple & peanut butter on buttered toast, my new favourite snack. The best store bought dumpling moment I've ever had. They didn't leave me feeling like a well-worn steamer basket (a little yuck) which most brands tend to do.
READ.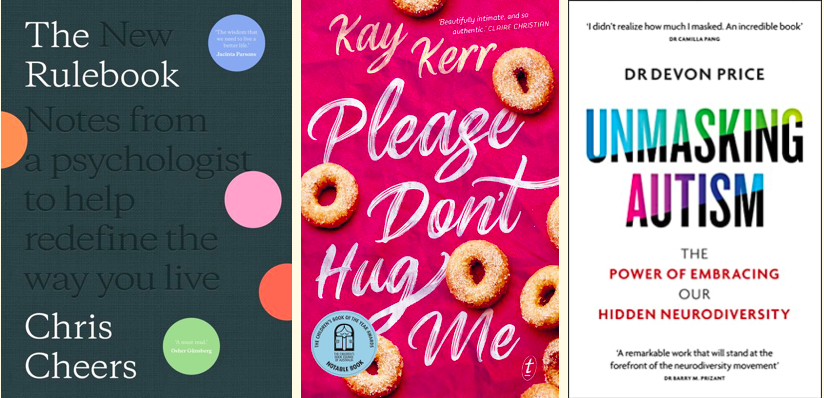 The New Rulebook, By Chris Cheers | I have no patience for pop-psychology, self-help anything these days, but I wanted to read Chris's book after finding his perspectives refreshing & comforting during years of lockdowns. You might remember his instagram - his work was reposted a LOT in 2020-2021 (espeically in Melbourne). I read this in two sittings, it's intersectional, uplifting and progressive. Doesn't put excessive onus on the individual for action the collection/society should be taking. Warm delivery - would recommend! 8/10
Please Do Not Hug Me, By Kay Kerr | An Australian YA novel set in Brisbane - following an autistic girl going through her final year of school. Her psychologist has encouraged her to write letters to her older brother (who is no longer in the picture, you eventually discover why), which determines the book's format. The problems of the protagonist felt very teenagery - so I lost interest at a couple of points, and it was a bit more depressing that I bargained for, but I sailed through it, and loved the autistic/messy family representation. Kerr's other novel The Social Queue is still one of my favourite reads of all time. This one, 6.8/10
Unmasking Autism, By Devon Price | This read was as much for general-interest purposes as it was for self-interest purposes. I learnt a lot & I think it should be compulsory reading for teachers, GPs, psychologist, social workers etc. etc. It's specifically about how autism presents in women & girls. ASD continually comes up as being a possibility for me, something I'm still very much "in the middle" of exploring. 10/10
RECIPE.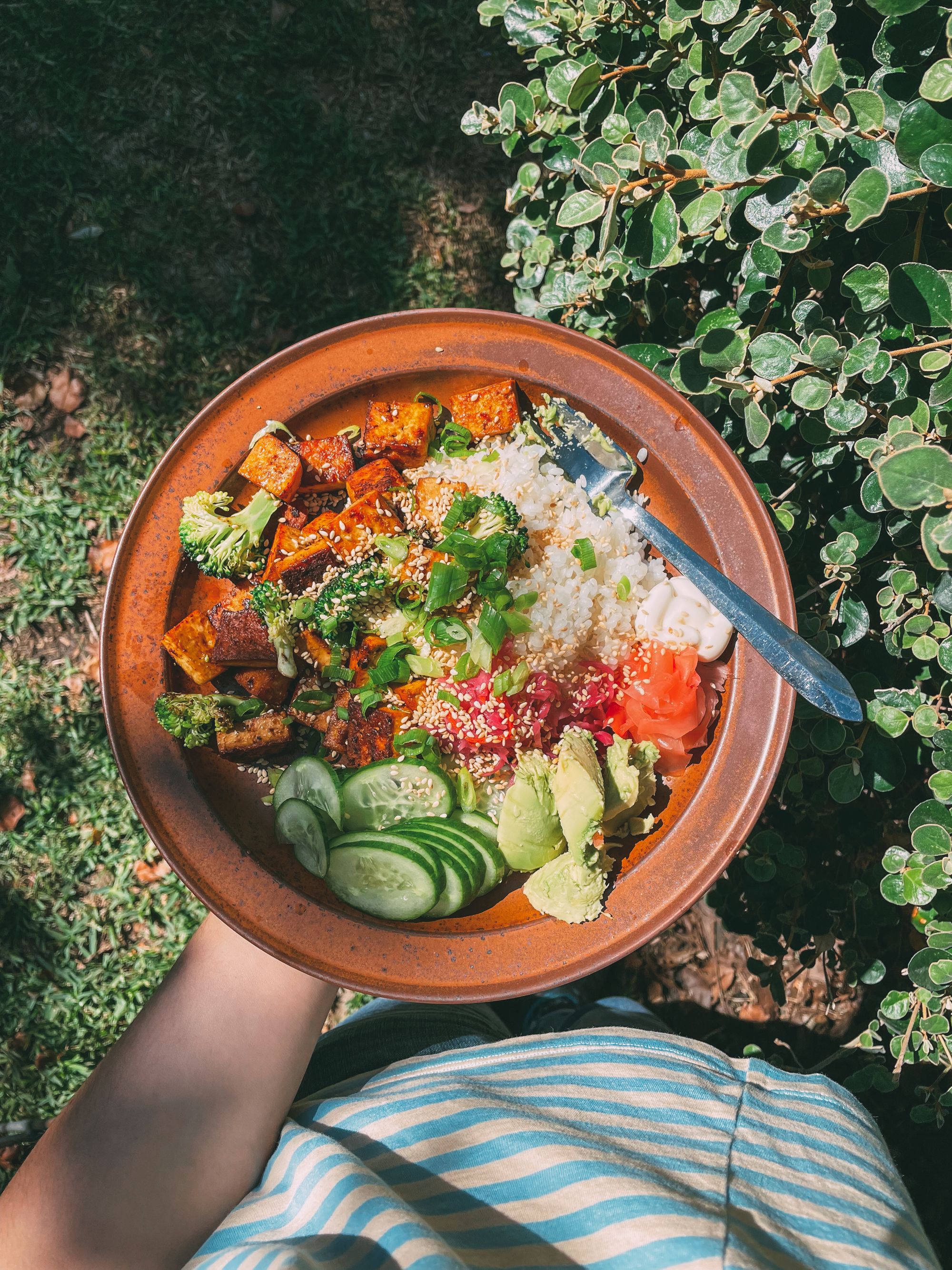 Extrapolating on the kicker inari I made this week, I'm sharing my absolute Fave Sushi Bowl recipe!  This is my most common repeat meal, I've eaten it an embarrassingly high (double digit involved) number of times. The tofu marinade slaps, is impeccably umami-i and dead-easy to eye ball. I usually have all the ingredients on hand for this meal (maybe you do too) & the relative ease with which this "rainbow of a meal" comes together, does good things to your brain. I hope you like it :)
Thank you for being here,
Phoebe & Merlin x
You can TIP MY WORK or ADJUST YOUR (free/paid) SUBSCRIPTION here 🖋️