Veggie Tempeh Lettuce Wraps // Vegan + GF
08 / 04 / 2016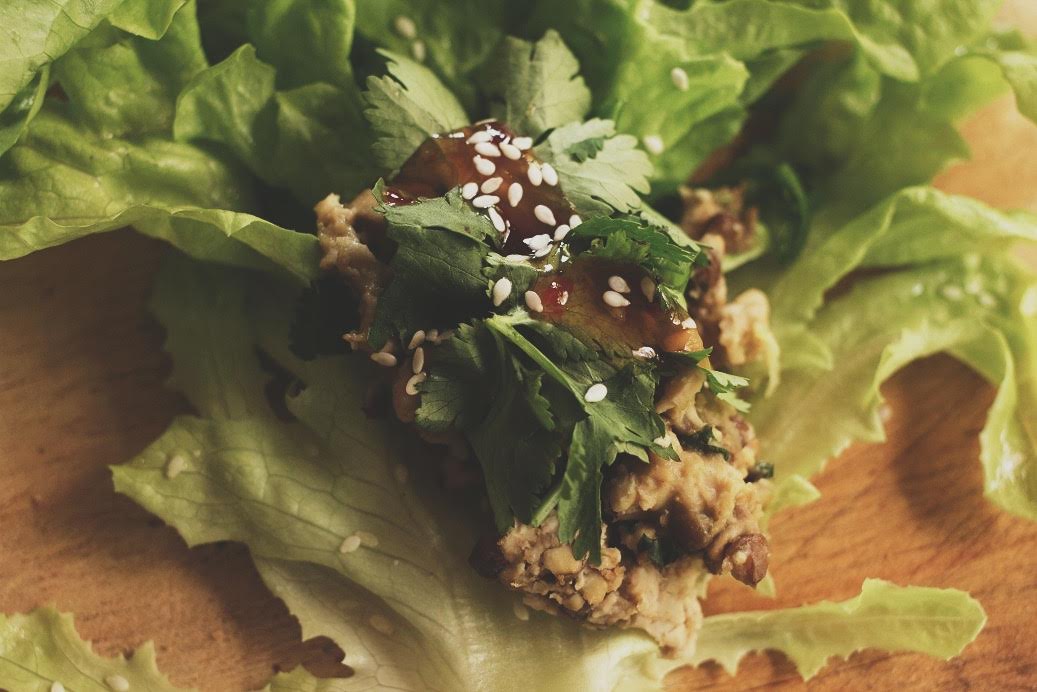 These are just little pockets of heaven. I absolutely adore them so much that I can devour them in less time then what is wise. With super simple ingredients they come together in no time at all and are by far the tastiest 'vegan filling in a lettuce cup' recipe that I have found. Tempeh can be a little hard to find in some places as its mainstream cousin 'tofu', is the attention seeker in the soy-bean product world. But none the less, it is starting to reach major super markets and so when you do see it, stock up on a few packets. Not only is it the least refined 'tofu'-like product, but it's a lot softer and more flavourful, so tastes great whatever you decide to put it in. There are also some cool things you can do with it, like vegan bacon and vegan fish tacos - just sayin'! So grab some of the stuff and start with these delicious yet approachable wraps.
Serves 2-3.
Ingredients
1 butter lettuce (or a cos will work too)
1 tbsp olive oil
300g tempeh
400g tin brown lentils, drained
1 tsp ground garlic
1 handful coriander, chopped (plus extra for garnish)
2 green onions, finely sliced (plus extra for garnish)
6 mushrooms, finely chopped
80g vegan cheese, grated
sesame seeds
sweet chilli sauce
Method
In a fry-pan combine the oil, tempeh, lentils, garlic, coriander, onions and mushrooms. Over a medium heat, stir until warmed through and the mushroom and garlic are soft. It should come together like a scramble.
Meanwhile break off the outer lettuce leaves and rinse. These will act as wraps, so choose the largest and most intact leaves if possible.
Add the grated cheese to the pan and stir until combined. Once melted, removed from the heat and begin to assemble your wraps.
Take a leaf, top with some tempeh mixture, garnish with coriander, and spring onions, then drizzle with sweet chilli and sprinkle with the sesame seeds. Fold up and devour immediately. Delicious!
---