Vegan Turkish Pizza (Lahmacun) // GF + RSF
21 / 07 / 2019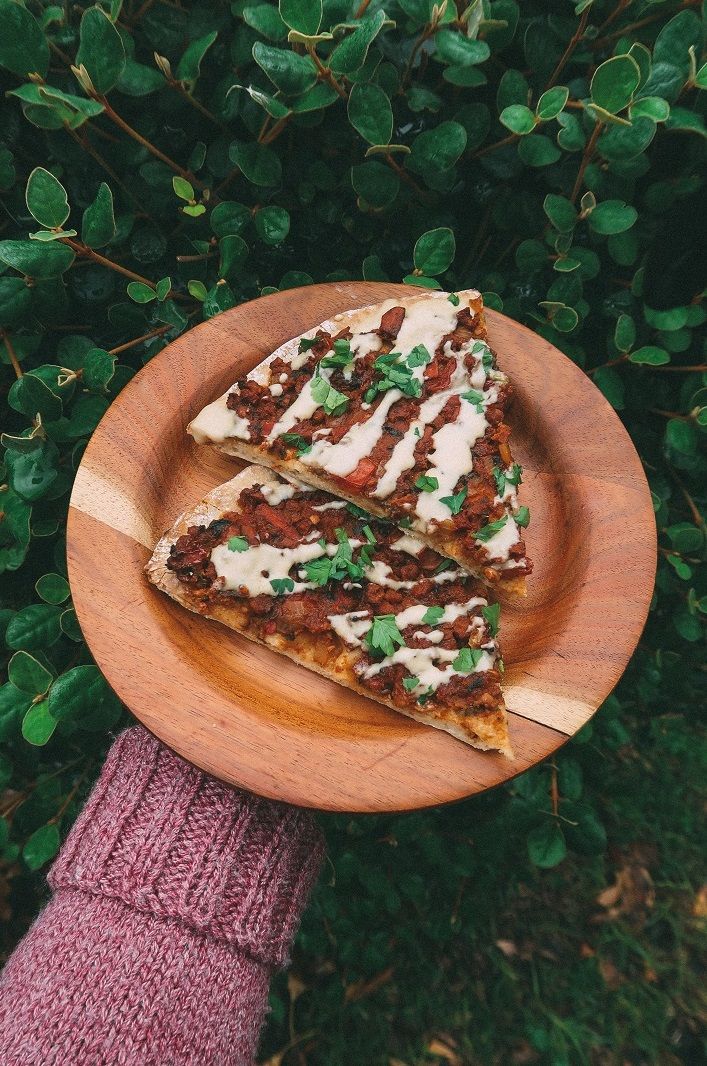 This is a rather glorious dish that can super-easily be made vegan with mega-satisfying results! By using vegan mince, this is a one-pot situation that's super quick to rustle up and comes full of flavour. If you're a fan of a Mediterranean/East-European, bread & spiced meat type-situation - then this is your dish!
Makes 1-2 large pizzas (depending on how much "meat" filling you like on your pizza)
Ingredients
olive oil
1 onion, diced small
1/2 red capsicum, diced small
2 tsp minced garlic
2 cups vegan mince (I used the gardien grand)
1 tsp cinnamon
1 tsp smoked paprika
1 tsp cumin
1/2 tsp allspice
pinch dried chilli
handful parsley, finely chopped
2 tomatoes, diced
2 tbsp tomato puree
2 tbsp tomato paste
1 cup vegetable stock
2 tsp coconut sugar (or any sweetener)
salt & pepper
1-2 large pizza based (GF if needed)
To Serve: runny tahini and more chopped parsley
Method
In a large pot, sauté the onion, capsicum and garlic in a drizzle of olive oil. When starting to soften, add the vegan mince, cinnamon, smoked paprika, cumin, allspice, chilli and parsley. Stir to brown off the mince and gently toast the spices.
Once the mince is no longer frozen and slightly browned, add the tomatoes and tomato puree. Stir to sauté the tomatoes.
Once the tomatoes are soft and the mixture looks thick, add the vegetable stock to deglaze the pan and stir to combine. Add the coconut sugar and season. Bring to the boil, then reduce the heat to a simmer. Let simmer away for about 15 minutes. Turn your oven onto the temperature listed on the pizza base's instructions.
Once the filling has simmered away and reduced a little. Spread over 1-2 bases, depending on how much "meat" filling you'd like. Using less filling is more traditional, however, you do you.
Bake in the pre-heated oven according to packet instructions. Upon removing from the oven, drizzle over some tahini and sprinkle with parsley to finish. Slice and serve.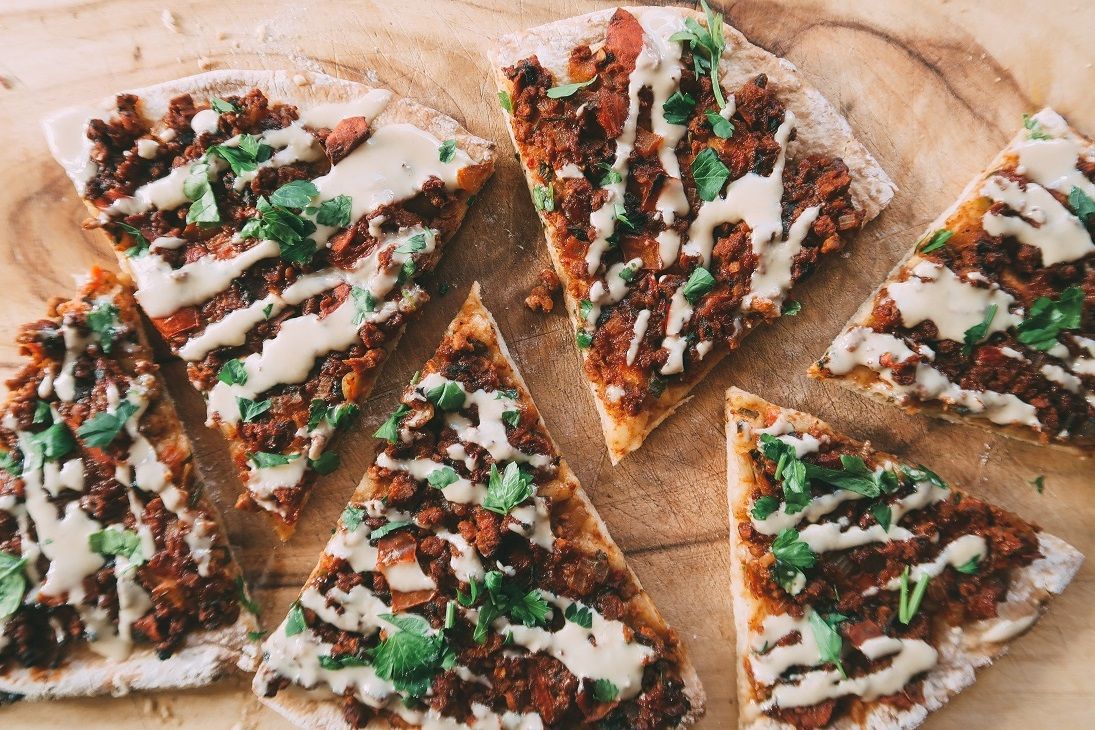 ---