Vegan Chicken Buddha Bowl // GF + RSF + Nut Free
03 / 02 / 2017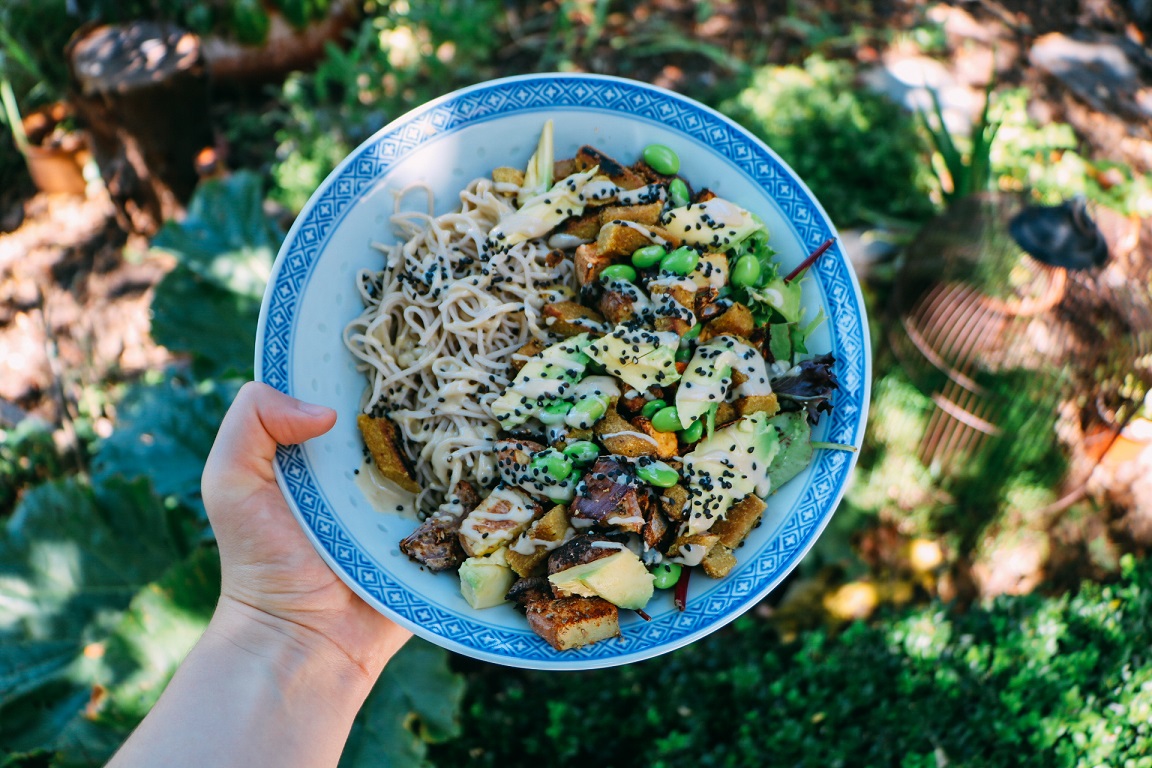 My relationship with food tends to be a very positive and enthusiastic one at that, and I am very much those things towards this delectable bowl as well. Any meal which is just a wonderful surprise in each and every bite - is most definitely something to rave about. It seems that it's a highly requested recipe concept as well as I wasn't planning on posting this creation, yet since there was such a response from in on the insta-land I then thought, why not. It's incredibly simple and scrumptious - making it one of those meals you'll probably have on the repeat until you get sick of, yet while you're going head over heals for it, I promise you it will be an incredible foodie adventure. I apologise if it's not totally do-able in your neck of the woods, as the vegan chicken isn't available here there and everywhere (we're getting there one day), however, you could most definitely adopt the concept and sub it for some marinated tofu. Delicious.
Serves 1 hungry person, or 2 peckish people.
Ingredients
1 potato, cubed
2-inch slice sweet potato, cubed
1 red onion, peeled and quartered
1 tsp dried oregano
1 tsp garlic powder
1 tsp onion powder
small handful vegan chicken (marinated or not)
small handful edamame beans, defrosted and shelled
large handful mixed leaves
1/4 avocado, diced
90g soba noodles (GF, is desired)
hulled tahini
sesame seeds
Method
Pre-heat your oven to 200C.
Grab a large bowl and combine the potatoes, onion and spices in it (through a tossing motion), until the spices cover the veg. Place on a lined baking tray, and cook in the pre-heated oven for 30-40 minutes.
Meanwhile, prepare your other ingredients through cooking the soba noodles according to their packet instructions, draining and then setting aside until needed. Also cooking your "chicken" until crispy, then cutting into chunks. Also preparing your edamame beans through defrosting and shelling them.
Once all the components are ready, compose your bowl (or two of them, if you are sharing) by adding a handful of mixed leaves and the soba noodles to the base. Top that with the cooked starch, chicken, beans and avocado chunks. Drizzle with tahini, and sprinkle the bowl with sesame seeds to finish. So incredibly delicious!!
---