Pesto, Pumpkin & Rocket Focaccia // Vegan + RSF
22 / 04 / 2018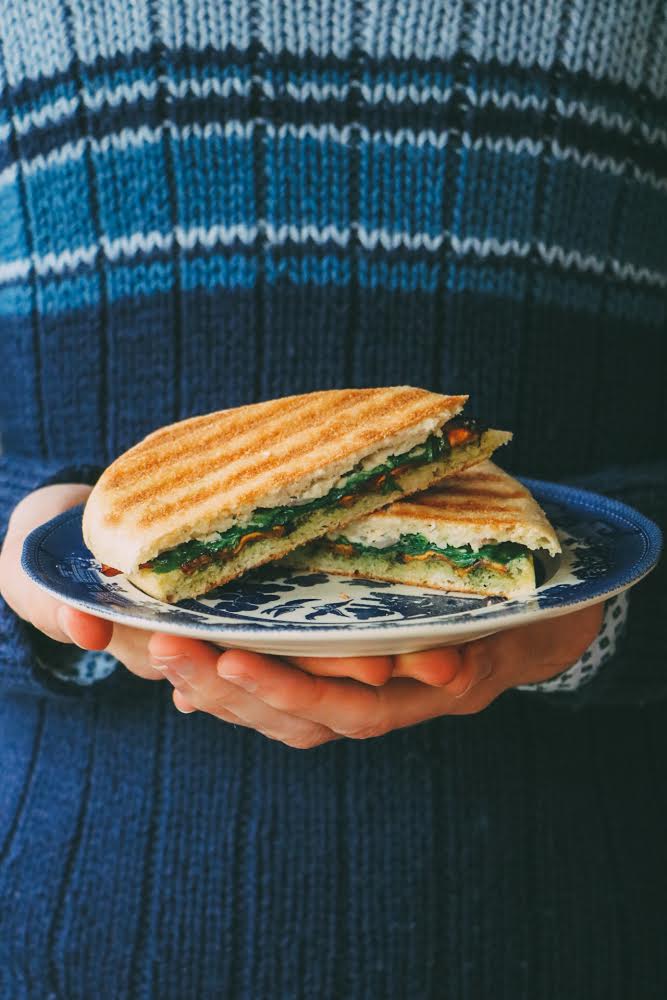 I wasn't going to post this recipe here because it's quite straight-forward, but bloomin' heck it's too good not too!! I used to have a similar focaccia at school from the canteen (when was not vegan - it had Brie in it I think from memory) and it was so warming and comforting I was excited by the idea of veganising it. The result really didn't disappoint, so scrumptious and the flavours are meant for one another, so do yourself a favour and if you need to have one epic lunch - then look no further!! Hope you like it as much as I do <3
Makes: as many as you want it to
Ingredients
pumpkin
salt & pepper
red onion, thinly sliced
rocket (or spinach if you prefer)
vegan nut cheese (or vegan brie, or just vegan cheese)
focaccia rolls/pitta rolls
Method
Turn your oven onto 200C.
Cut some pumpkin into slices (about 1/2 cm thick) and place on a lined baking tray, sprinkle with salt & pepper and cook in the preheated oven for about 20 minutes, or until tender and lightly brown. Alternatively, use leftover roast pumpkin.
Once the pumpkin is cooked, build your focaccia by cutting it in half, and spreading one side with pesto and the other nut cheese. Add your pumpkin slices, rocket and red onion, then close the focaccia and toast in a fry-pan or a sandwich press until crunchy and smelling incredible. Devour and enjoy !!
---