Strawberry Mylk // Vegan + Raw
05 / 01 / 2016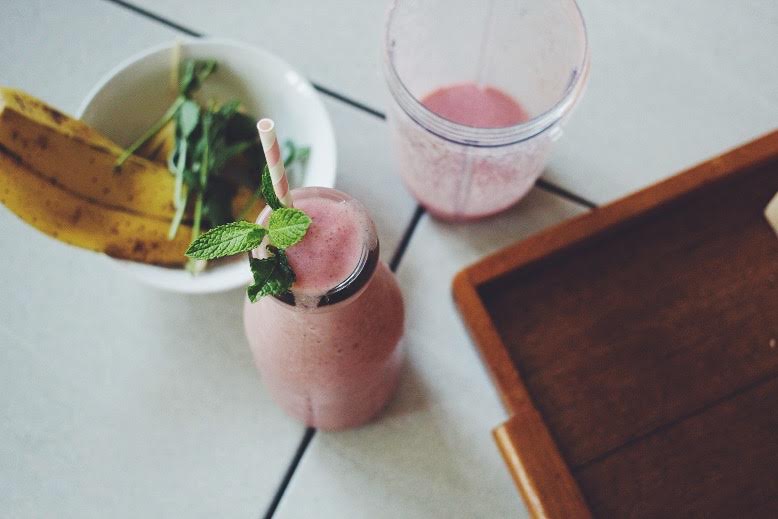 If you can relate to finding a smoothie combination that just works, then sticking to it like your life depends on it - because it's so ridiculously amazing, then you can relate when I stress how I've done that with this recipe. Seriously, I can't actually physically make another smoothie combination in the mornings. I maybe 8% of the time go to an acai or mango type thing - but honestly when you like strawberries and you drink this smoothie you are in heaven. So why wander. I fully realise I should add spinach and kale and make my morning smoothie green - and I do...sometimes, but honestly if you like something, then just stick with it. It's not a crime to be obsessed with a healthy raw food combination. There are much worse things in this world to get het up about.
So I hope you try this ridiculously simple, nourishing smoothie that will bring an instant smile to your face.
You can add the mint, or leave it out. Really the only crucial ingredients are banana and strawberry. You can even just use water instead on the mylk.
This recipe makes enough for one.
Ingredients
1 frozen banana
1 fresh banana
1 cup frozen strawberries
Sprig of mint (optional)
Plant mylk (1 cup + , depending on desired consistency and blender capacity)
Method
Place all the ingredients in a blender and whiz until smooth. Add more plant mylk if desired.
---