Raspberry & White Chocolate Muffins // Vegan + Oil Free + RSF
21 / 02 / 2017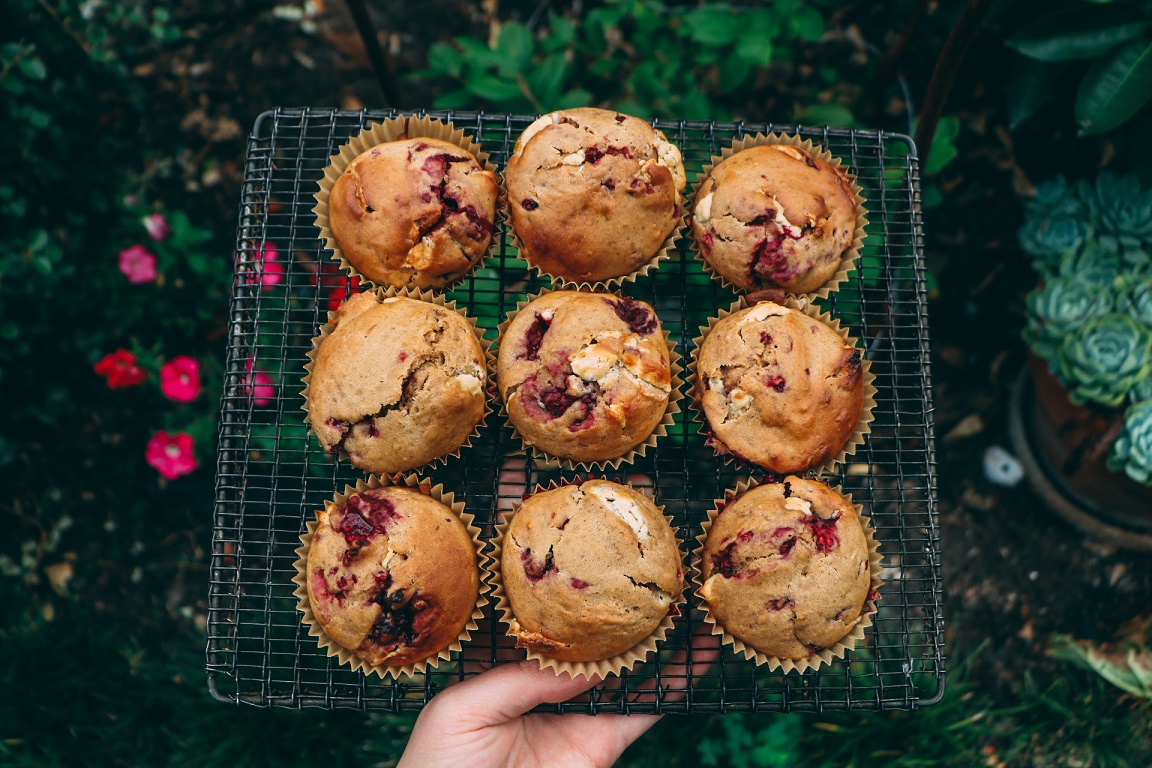 Ahh muffins, how prolific you were in the non-vegan previous life. I would have them in school lunches, buy them from the school canteen, make them on weekends and enjoy their therapeutic properties whenever I felt like chilling out with a wooden spoon. The bummer with a vegan muffin is that they often require a 1/3 cup of oil. You see that amount splashed around a whole lot, 1/3 here, 1/3 cup there - and it can make me cry out, "come on people, there has to be another way!!". The rather successful Banana Bread recipe that I have, inspired me the other day to pull out the oil-free baking talent buried beneath and master another victory. And what do you know, I DID IT!! Unbelievably delicious muffins with a welcome tang of lemon, I personally go nuts for. If ya' not a lemon fan, just leave it out - but for the rest of you, you're in for a treat!!
Makes 12 muffins.
Ingredients
2 cups plain flour
1 1/2 tsp baking powder
1/2 tsp salt
zest of 1 lemon, finely chopped
3/4 cup coconut sugar
1 tsp vanilla
1 1/2 cups plant mylk
2 tbsp almond butter
1 tbsp apple cider vinegar
3-4 handfuls frozen raspberries
2 handfuls white chocolate chips
Method
Preheat the oven to 200C.
In a large bowl, combine the first 4 ingredients with a whisk until combined.
In a medium bowl, combine the sugar, vanilla, mylk, almond butter and vinegar with the same whisk until mostly smooth.
Tip the wet into the dry mixture and whisk until smooth. Don't overmix, yet don't be alarmed either if there are still some lumps in the mixture.
Toss in the raspberries and chocolate, then mix once more to gently combine.
Line 12 muffin holes with paper or alternatively grease with a plant fat, then spoon in the mixture, dividing it among the 12 holes. Bake for 14-20 minutes, until risen and lightly golden. Cool for 10+ minutes before devouring.
---