Perfect Plant-Based Hot Chocolate // Vegan + GF + Wholefoods
01 / 04 / 2016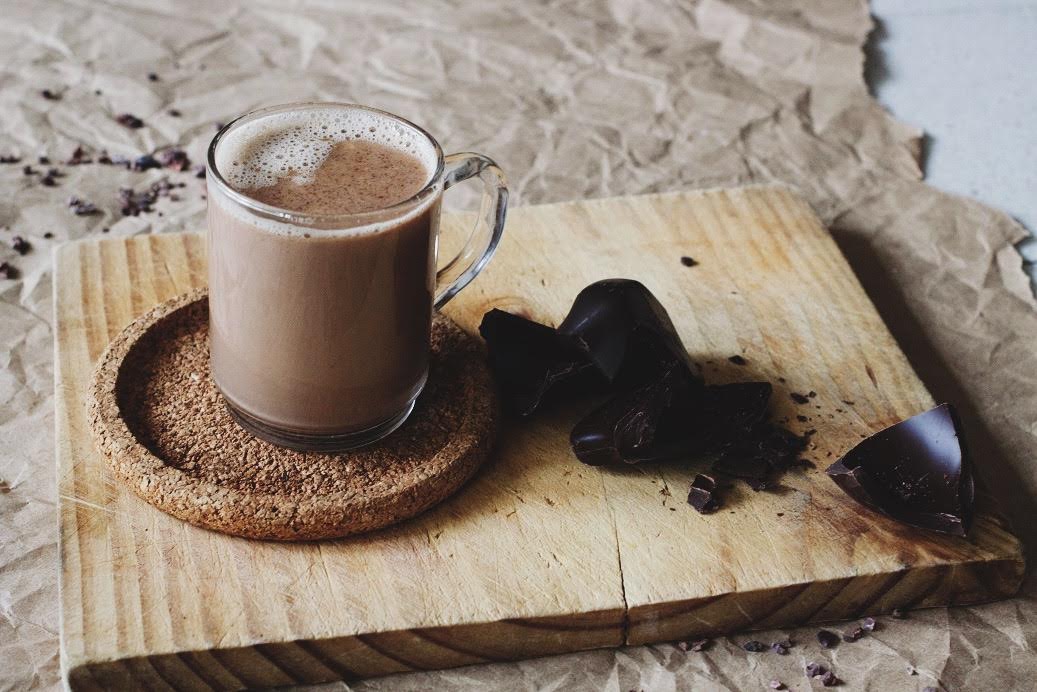 I used to be a major hot chocolate drinker back in the day. You know...the day before I became vegan, and was just a kid growing up. Whenever my parents had a coffee, I had a hot chocolate. Which worked out to be rather frequently. Anyhoos, as you can imagine - I became rather sick of this drink after a while, and didn't have it for perhaps 3-4 years. But when re-connecting with old faves, through veganifying them, I thought 'hey, why not give this concoction one last try'. I'm certainly glad I did as this is just perfection. The sweetness and richness if absolutely spot on, and the straightforward measurements make it an easy one to remember, and whip up whenever you feel a chocolaty drink would add that extra spice back into your life. Having it with wholesome ingredients as well makes it all the better, as you know each sip is filled with amazing goodness to make your skin shine and hair glow. Hope you enjoy!
Serves one.
Ingredients
1 mug plant mylk (oat or cashew are my favourite)
2 tbsp maple syrup
2 tsp raw cacao
1 tsp almond butter
Method
In a small saucepan combine all the ingredients.
Over a medium heat, whisk until smooth and warm. You don't want it to boil, so at the first bubble, take it off the heat.
Serve immediately. Too good!
---