Mini Double Chocolate Zucchini Muffins // Vegan + RSF + GF Option
24 / 01 / 2018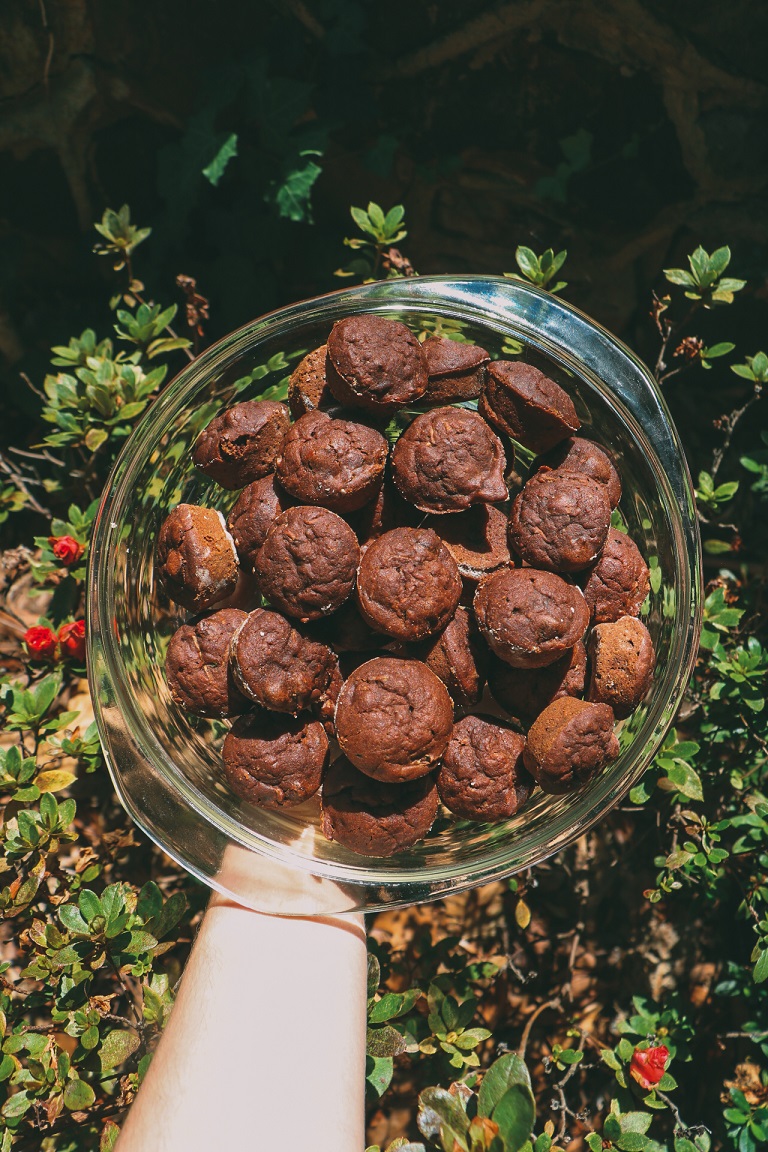 Mini Muffins. Why are they so much more exciting than the regular sized version? I think it's because our little child takes over with glee and the bite-sized factor becomes all too much. These are seriously scrumptious little boogers and would make the best-packed lunch component the world ever saw. These are fudgey and fabulous double chocolate creations that have some hidden veg in them that (you'll just have to trust me) cannot be detected in the slightest. You could make regular sized versions of these too - up to you, or even turn them into nourishing cupcakes with some nut butter to top. Keep in mind these are a little denser than your regular muffins due to the flour mix of choice, yet if you just have plain flour on hand, just use that in place of the different flours in this recipe. You can make it work no problem with what you've got :))
Makes 40+ mini muffins
Ingredients
1 zucchini, finely grated
1/2 cup brown rice flour
1/2 cup buckwheat flour
1 cup plain flour (could sub for GF flour)
1 heaped tsp baking powder
2 tbsp cocoa powder
1 1/4 cups plant mylk
2 tbsp grapeseed oil
1 heaped tbsp almond butter
1 splosh vanilla
3/4 cup coconut sugar
1 tsp apple cider vinegar
2 handfuls vegan dark choc chips
Method
Preheat your oven to 180C, then grease and flour your mini muffin tin tray (or just make regular sized muffins - up to you :)).
In a large bowl, combine the first six ingredients, until the zucchini is evenly dispersed and everything is combined.
In a smaller bowl, combine the remaining ingredients (sans the choc chips) and combine until smooth.
Pour the wet into the dry and stir until smooth. Add the choc-chips and stir once more.
Divide the mixture amongst your mini muffin holes (you may have to do a couple of rounds, considering how many it makes) so the holes are practically full (they don't rise all that much), then cook in the preheated oven for approx 20 minutes. Let cool before turning out and repeating the process until all the batter is used up. Delish!
---