Lemon & Passionfruit Cake // Vegan + GF + RSF
19 / 05 / 2019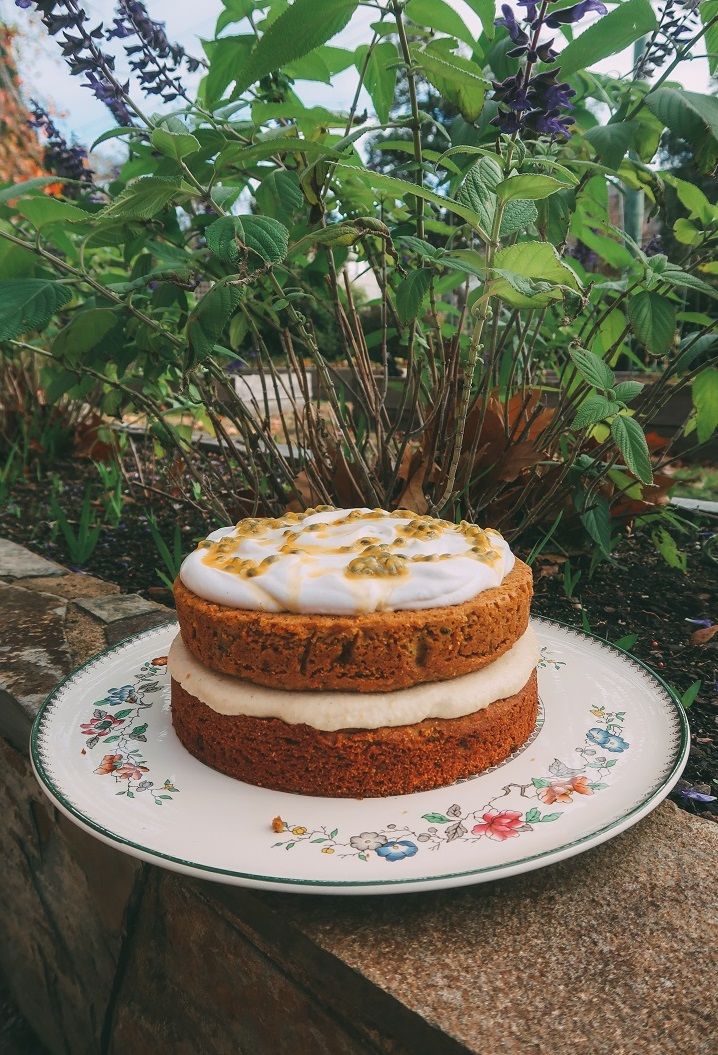 Gluten-free and vegan cakes can be a real pain in the bum, as they can easily turn into super-dry-crumbly-sandy realities, and that doesn't make anyone happy - even those GF peeps who are grateful for the effort. Nuh uh. So I have a wonderful GF cake recipe in my First Cookbook and I though it was about time to make another. This lemon & passionfruit cake is a beautiful seasonal cake that looks glorious and has a lovely combination of elements. The inner lemon cashew layer and the whipped coconut yogurt on top both compliment the cake wonderfully and also help this cake to be a lil' bit of a show stopper. Hope you enjoy it x
Serves 8-12
This is a recipe from one of my early experiments in vegan AND gluten-free baking. It's still a good cake, but it's a little dry and I've improved upon my techniques since publishing. I leave this recipe up though for those who've made it and loved it, as well as to show my progession in this department over time.
Ingredients
1 cup polenta
1 1/2 cups almond meal
1 cup chickpea (besan) flour
1/2 cup coconut sugar
1 tsp bicarbonate of soda
zest of 3 lemons, finely chopped
sprinkle of salt
1/2 cup passionfruit pulp
juice of 2 lemons
1/3 cup plain/vanilla plant-based yogurt (e.g. coconut, almond, soy etc.)
1/3 cup grapeseed oil
1 tsp vanilla
3/4 cup almond milk
Lemon Cashew Filling
1 cup cashews, soaked in hot water for 1 hour minimum, then drained
zest & juice of 1 lemon
1 tbsp coconut oil, melted
2 tbsp maple syrup
pinch of salt
Yoghurt Topping
1 cup COYO natural yoghurt
1/2 tsp vanilla
1 passionfruit to top (optional)
Method
Pre-heat your oven to 180C on a slow setting if your oven has the option, otherwise on fan-forced. Also get your cashews soaking.
In a large bowl, combine the polenta, almond meal, chickpea flour, coconut sugar, bicarb, zest and salt together with a whisk to combine. Press out any lumps with the back of a spoon, then whisk again.
In a smaller bowl, combine the remaining cake ingredients (down to and including the almond milk), with the same whisk until smooth. Add the wet ingredients into the dry and whisk until incorporated.
Grab two 20cm cake pans, grease and line the bottoms. Evenly divide the batter between the two, smooth over the top and bake in the preheated oven for 35-40 minutes until firm to touch and a skewer inserted comes out clean. Set aside to cool completely.
To make your middle layer, combine the drained cashews along with the remaining "Lemon Cashew Filling" ingredients in a high powered blender, scraping down the sides as necessary, until smooth and creamy. Set aside in the fridge until needed.
Put your COYO and vanilla in a clean bowl and beat with electric beaters until thickened and it hold its form. Scrape the cream in a container and chill until needed.
Once your cake is cooled, assemble it, by starting with one cake, topping with the cashew filling (don't spread it all the way to the edges), top with the other cake, and spread the whipped coconut cream on top. Decorate with the pulp of one passionfruit if desired. Serve & enjoy!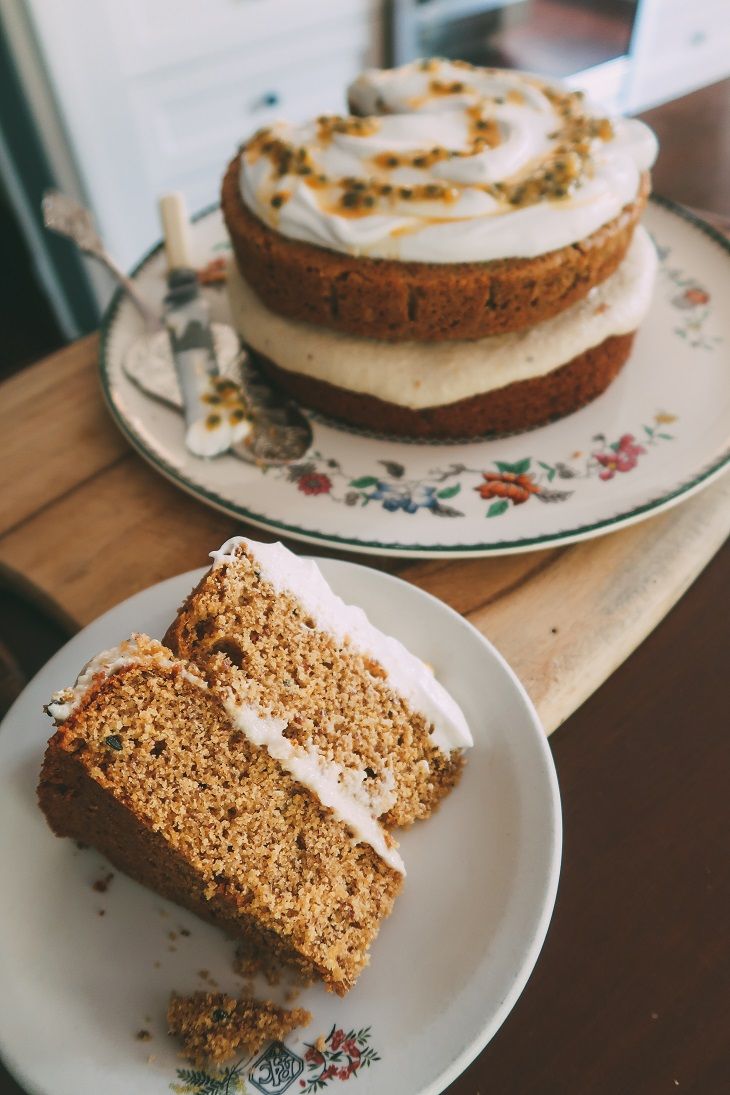 ---