Healthy No-egg Eggnog // Vegan + GF + Oil Free + RSF
09 / 12 / 2016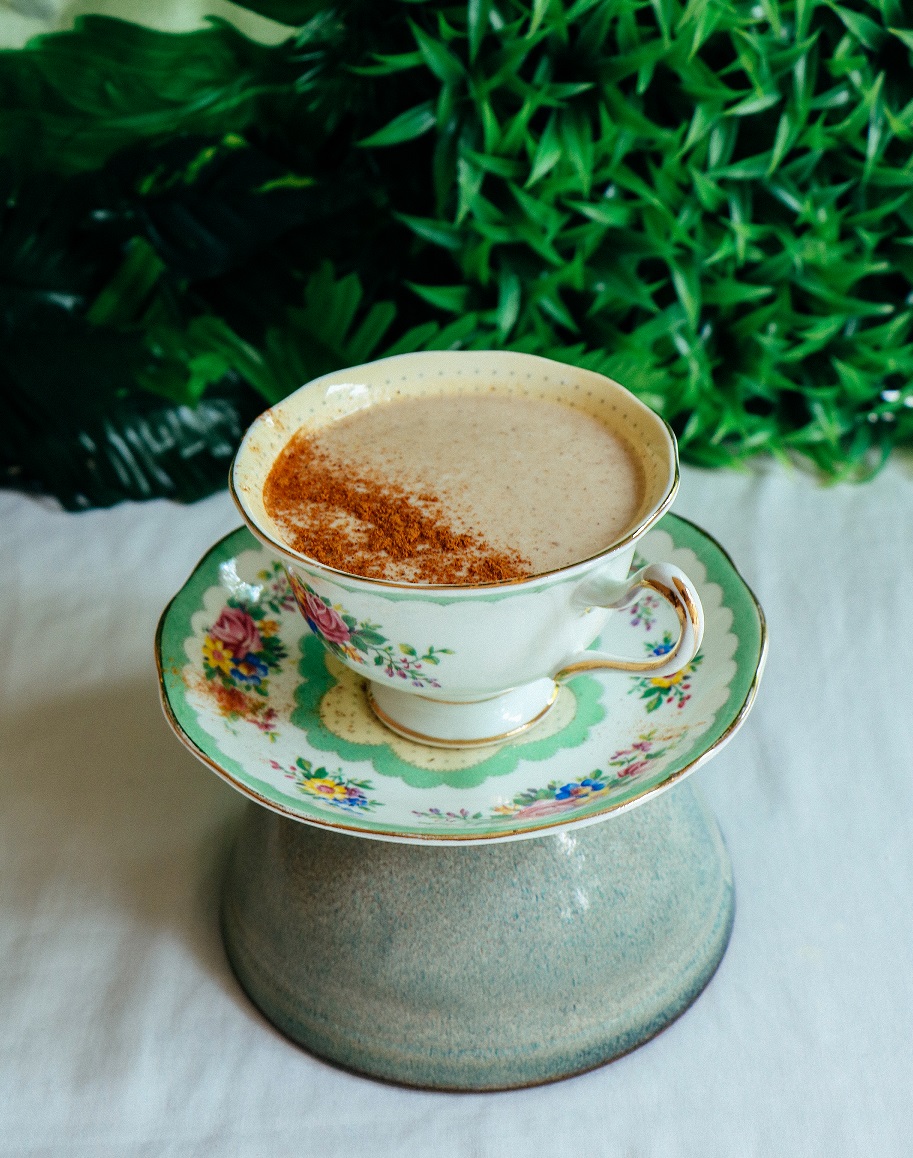 I think the love of custard runs in my family. I seem to have heard a few stories of individuals having a custard only mono-meal. #sonutritious I know, and when you think about the dairy and egg full version they would have been having...eek!! But don't fear honeybunches, there are plant-based alternatives out there, both homemade and store bought, that taste simply amazing. If you are after the "custard in a tub, and off the shelf" type of variety, look for the brand 'Provamel'. Perhaps more popularly available in Europe, I have seen them far and wide in Australian health food stores. But in the homemade and this is so easy to whip up department, let's have a go at making our own shall we? Today we celebrate the humble "Eggnog", except with coconut and cashews instead. It's rather decadent and ridiculously delicious, one of those foods that vegan-newbies have no idea what's in it, yet utterly love it. With the festive season that's coming up, I think you're going to want to have this recipe on hand.
Serves 2-4 (depending on your eggnog serving size)
Ingredients
1 1/2 cups plant mylk
1/2 cup coconut mylk
1/2 cup cashews (soaked for at least 30 minutes)
6 medjool dates, pitted
1 tsp cinnamon
pinch of nutmeg
pinch of cloves
1/2 tsp vanilla
2 ice cubes
Method
Only one step to this easy-peasy recipe, dump all the ingredients into a high-speed blender, and whiz until smooth.
It's nice to have cold, so either serve with ice-cubes, or chill in the fridge for 30 minutes before serving.
---