Green Goddess Smoothie // Vegan + Raw + No "Green" Taste
26 / 04 / 2016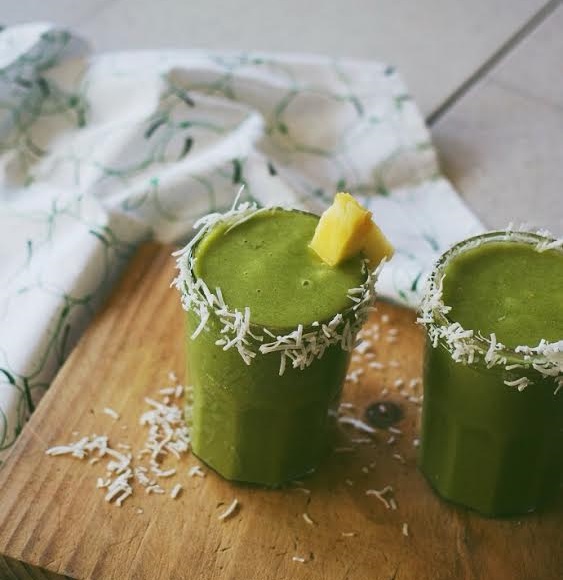 I'll be real and say that the first time I had a green smoothie, and I am talking EVER, was not an overly positive experience. I wasn't looking forward to it as I missed the vibrant pinks and purples (what can I say, habits are hard to get out of). But once I stopped starring and the green thing and gave it a chance, then my-my was I quickly converted. That said, sometimes we still need a bit of encouragement in the green smoothie department, giving us that final push to add the greens in and sacrifice that gorgeous-vibrant fruity colour. Soon you'll learn to love the pop of green in your day, realising that it is a metaphor for what's on the inside counting more then appearances. I assure you that there is no hint of a spinach-ey taste in this smoothie, so perfect if you need the support in your first attempt.
This recipe makes one large or two small smoothies.
Ingredients
3 fresh/frozen bananas (depending on desired consistency)
juice or water (amount depends on blender and desired consistency)
1 handful of baby spinach
1 cup pineapple, chopped
1/2 cup frozen mango
Method
In a blender, combine the spinach and juice or water. Blend until smooth and no strips of spinach remain.
Add the remaining ingredients and blend until smooth. Enjoy!
---