Chocolate Almond Butter Blondies // Vegan + Oil Free + RSF
08 / 12 / 2016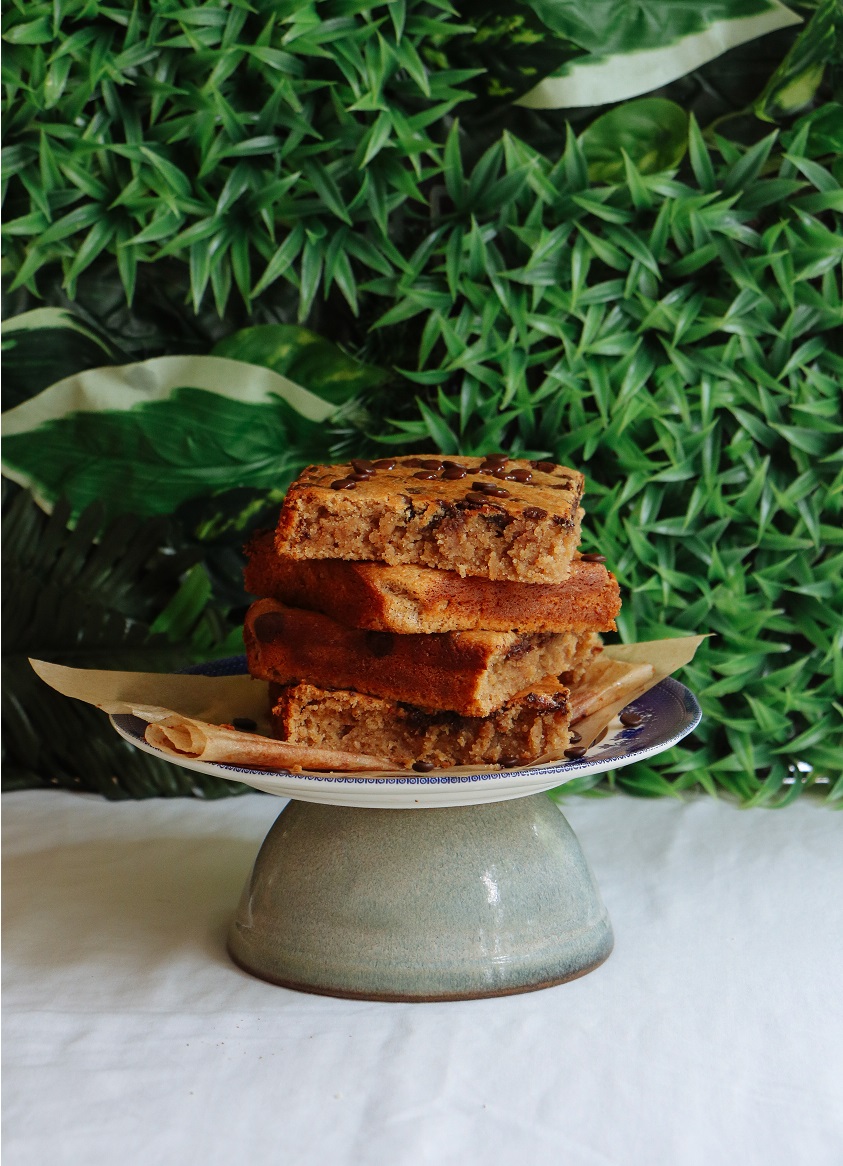 Ever wondered if you can have decadently sweet and moist brownies, whilst being vegan and oil free? Well, your queries are being answered my friends, because this recipe is all that and more. Think crumbly moist squares of heaven, that have a delish ripple of almond all the way through. These blondies are just ridiculous, warm from the oven and married with vanilla ice cream. Although don't go thinking they don't stand epic-ly on their own. They are so quick to whip up, I reckon they'll soon become a staple at your place too!
Makes 12 blondies
Ingredients
1/2 cup oat flour
1/2 cup almond meal
1 tsp baking powder
pinch of salt
2 tbsp spelt flour
1/2 cup maple syrup
1/2 cup almond butter
1/2 cup apple puree
2 tbsp plant mylk
80g dark vegan chocolate chopped into small pieces
Method
Preheat oven to 180C fan forced.
In a large bowl, combine the first five ingredients. Whisking to remove any lumps.
In another bowl, combine the next four ingredients until smooth. Whisk to ensure the nut butter is adequately dispersed.
Mix the wet ingredients into the dry, and gently mix to combine.
Grease and line a 20cm (approx) square tin. Pour in the batter, and ensure it is evenly spread. Sprinkle over the chocolate lightly pressing below the surface with a spoon, then bake in the pre-heated oven for 30-40 minutes. When golden and a skewer inserted comes out clean, it is ready.
Leave to cool for 15 minutes, them cut into squares and enjoy!
---