Chia Fresca: 3 Ways // Vegan + Raw
16 / 03 / 2016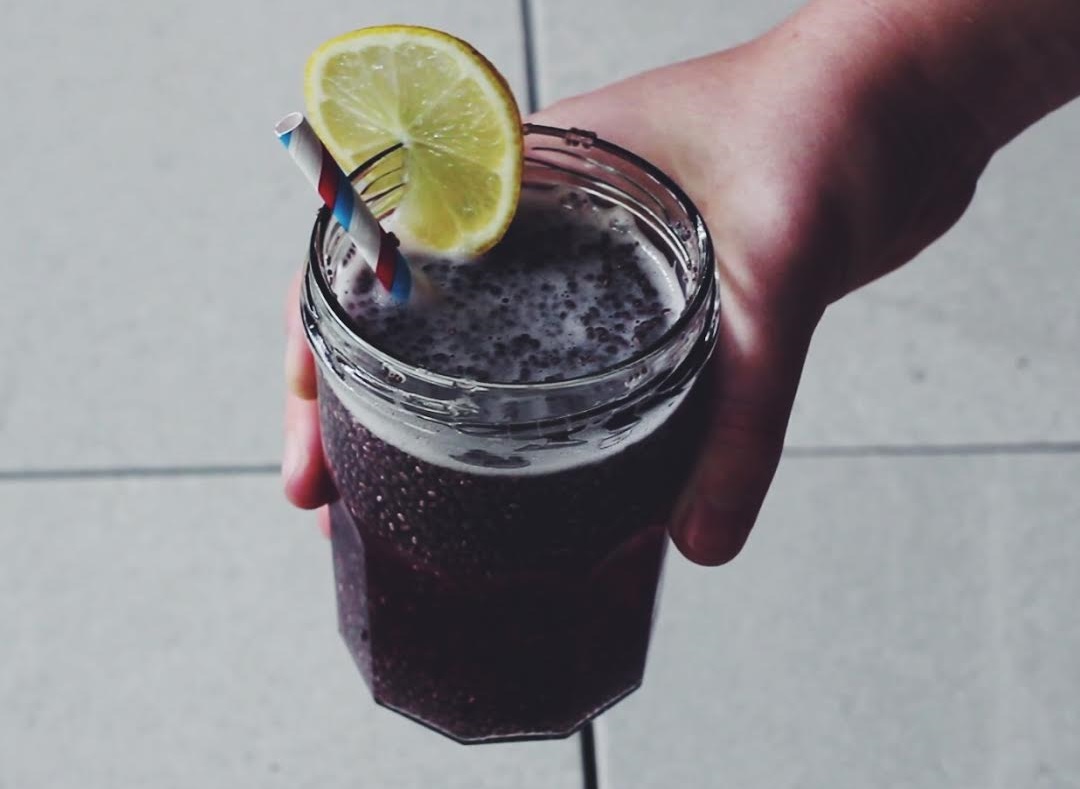 I've never really been a big 'let's have a drink person', I find it difficult enough to sneak plenty of water into my day (well that's not entirely true - I'm pretty pro at that now) so when it comes to alcohol I'm not fussed. I've never had a drink and am planning on keeping it that way for a bunch of reasons, including the fact that it's acidic for your body and tastes not that great (to me). If you like it - I'm not knocking you by any means, you do you, just don't harm anyone in the process.
Ahh, why do I always deviate from the point before the post has even began? I think we'll move on.
Basically, this is a fun drink that I think I'll make when everyone is toasting to something and I'm left with water that no one wants to clink with. It's super fun to eat/drink and amusing too. I think a thick glass straw would make this all the more awesome. I share three ways below, so I hope you enjoy!
Ingredients
300ml coconut water (flavoured or plain)
300ml apple juice (with cucumbers, lemon, ginger or just simply apples)
300ml Kombucha
1 1/2 tbsp chia seeds, per serve
Method
The basic method is as follows. Put 300ml of one of the options (or your own, be creative) in a jar. Top with 1 1/2 tbsp chia seeds in each jar. Shake a little (with the lid on) to disperse the seeds.
Refrigerate for one hour minimum.
Upon serving, stir once again. These are great with a straw to slurp up those little, tiny, stone-like, healthy-fat giblets.
---