Apple & Cinnamon Bread // Vegan + Oil Free + Wholefoods
02 / 04 / 2016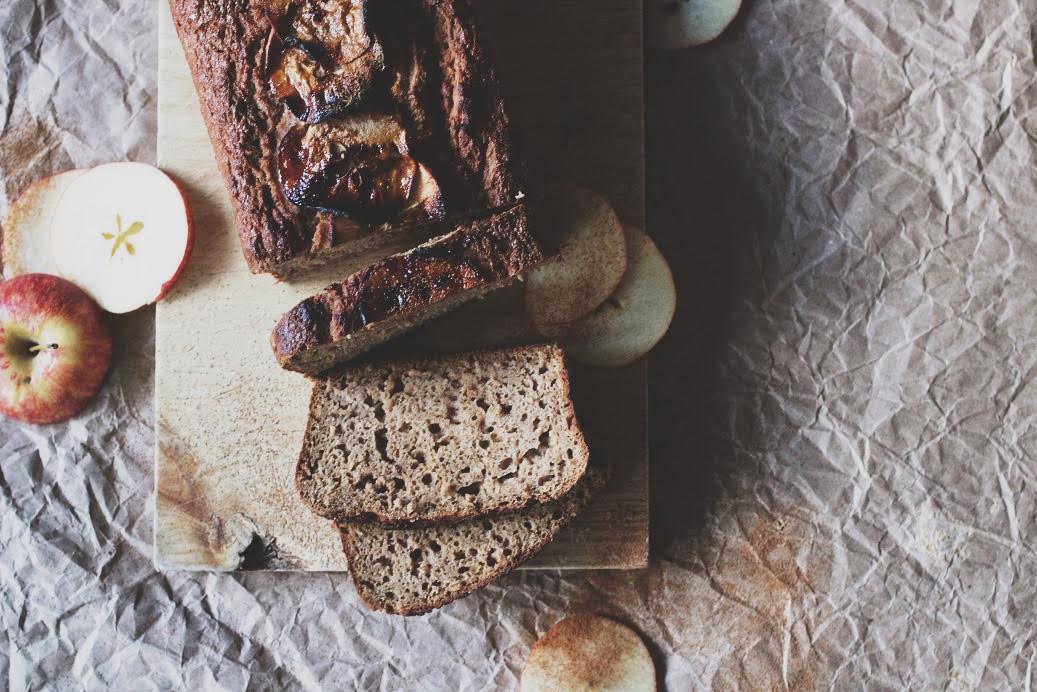 Having a freshly baked loaf in the house is something so special. Not only does it make the house smell like autumn has come (something Melbourne needs reminding of it seems), but it means you can have a very scrumptious breakfast, that's a tad different from the norm. So this recipe is in honor of that wonderful feeling. Not only is it ridiculously quick to put together, but it's full of amazing goodness that will keep you looking and feeling like a unicorn bathed in sun-light (and that's what we all want, right?). While this is delicious on it's own, if you like almond butter (because it IS the spread of the Gods) then you'll be unable to resist a second (or third) piece when you spread it on a slice of this loaf. Seriously honeybunches, you'll love this one. If you want, feel free to toss in some chopped pecans, walnuts or sultanas with the dry ingredients to add some extra crunch. Whatever floats your boat. The recipe is fairly forgiving.
Makes 1 large loaf.
Ingredients
2 cups plain flour
1 cup spelt flour
1 1/2 tsp baking powder
1/2 tsp baking soda
3/4 cups coconut sugar
2 tsp cinnamon
1/2 tsp allspice
1/2 tsp salt
3 apples, grated (minus the core and seeds)
1 cup plant mylk
1/2 cup water
1 cup apple puree
2 tbsp almond butter
2 tbsp maple syrup
1 tsp apple cider vinegar
Method
Preheat the oven to 190C.
In a large bowl combine the first eight ingredients (plus any extra ingredients, if using). Whisk until the ingredients are dispersed. In a small bowl combine the remaining ingredients, yet reserve 1/2 cup of the plant mylk.
Pour the wet ingredients into the dry, and gently stir together. When the mixture is 75% combined, add the remaining plant mylk and then continue to stir. Don't over mix.
Pour into a greased and lined loaf tin. Decorate the top if you so please. Apple slices and coconut sugar work well. Bake in the pre-heated oven for approximately 50 minutes.
Test when done. Moist crumbs or a clean skewer should emerge when inserted. Wait until room temperature to slice. It's delicious on it's own or with almond butter.
---