Two Actually Satisfying Salads // Vegan + GF + RSF
29 / 04 / 2017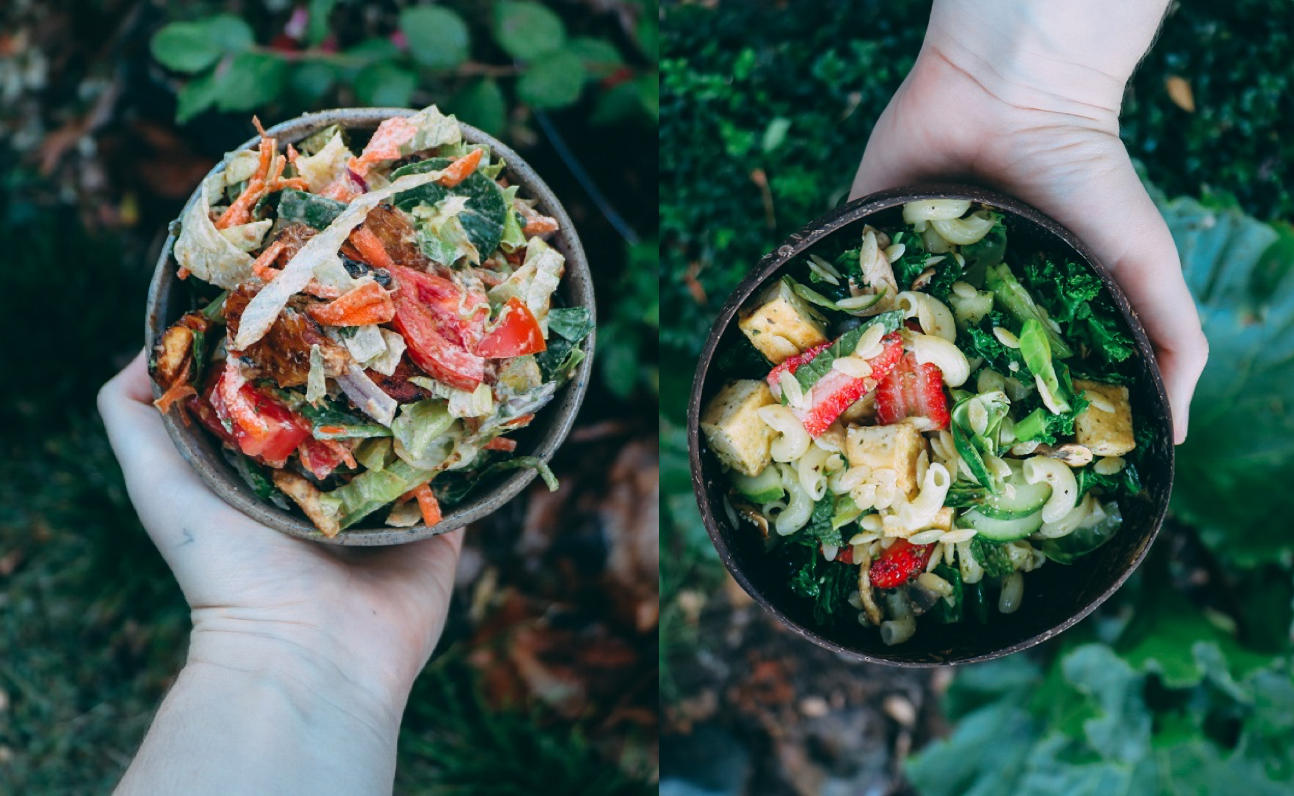 So we've all heard the retort that all vegans eat is salad. It's old, annoying and most importantly incredibly incorrect. Sure salad can be a party (like these two I'm sharing today), yet in truth, we just eat food that tastes delicious, is full of plants and is as normal as "meat & 3 veg" (except the vegan equivalent). I've posted many random thrown together salads on Instagram and people seem to genuinely want the recipes, which I think shows that vegans don't always shove vegan salads in people's faces, and that when they do pop up - they can actually look and taste so unbelievably good. So here are two loose recipes that hopefully inspire you to make some incredibly delicious and refreshing nosh, that's good for you and the planet. Enjoy!!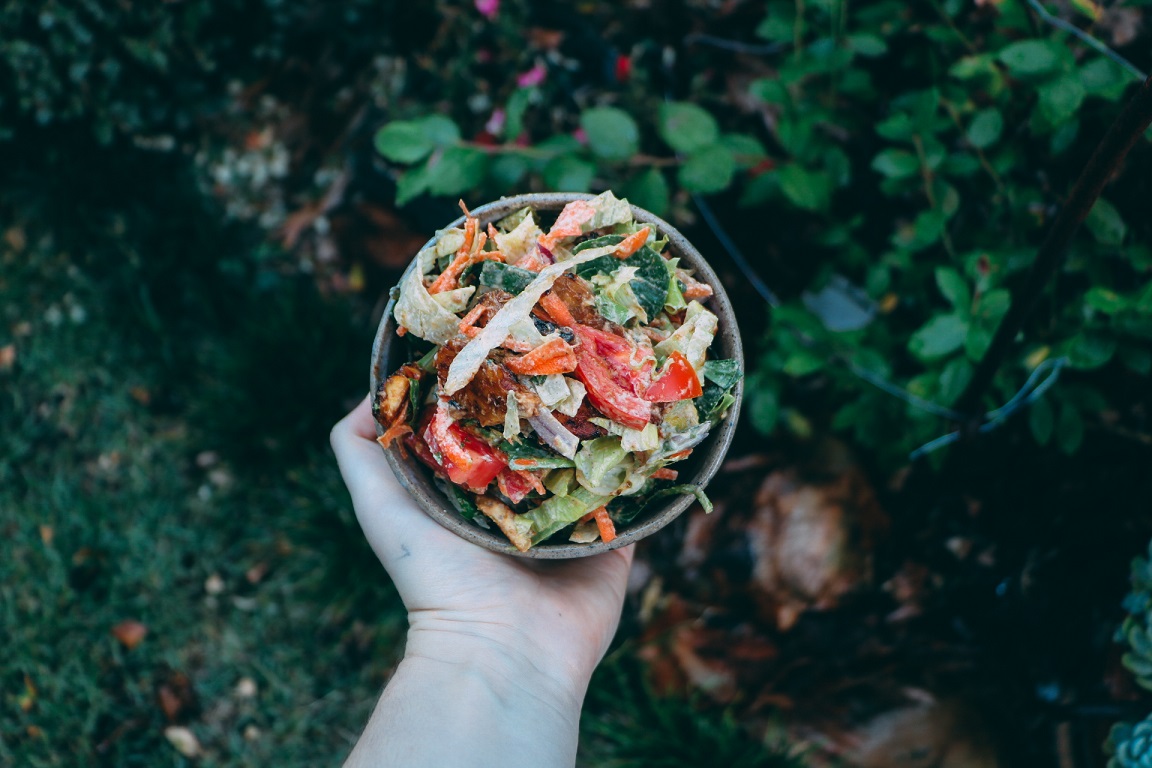 BLT Salad
Ingredients
grated carrot
chopped tomato
crunchy ice burg lettuce, shredded
crunchy cucumber, cut into half-moons
fresh mint, roughly chopped
avocado, cubed
spinach leaves, roughly chopped
vegan caesar dressing (such as this one here)
tempeh bacon (like this recipe here)
Method
Make as much of this recipe as you desire, by combining the desired amounts of each ingredients (sans the dressing) in a bowl.
Pour over a 1/4 cup of the dressing to start with, adding more until you reach your desired amount.
Taste, adjust and season as necessary. Enjoy!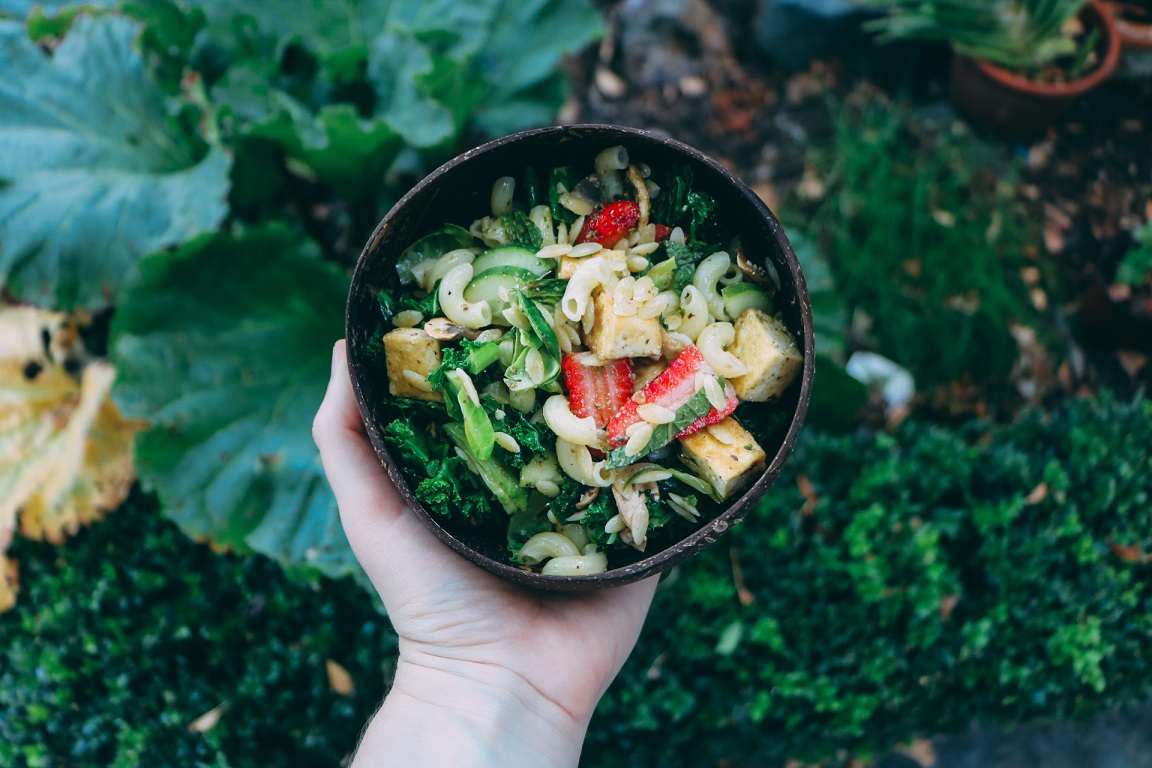 Pesto, Strawberry & Tofu Salad
Ingredients
GF small pasta noodles, cooked and drained
crunchy cucumber, cut into half moons
fresh strawberries, cut into quarters
fresh mint, roughly chopped
firm tofu, cubed and lightly crispied up in a non-stick fry-pan
kale, sauteed lightly in a pan until wiltered
pesto (such as my recipe found here)
Method
Mix as much of the above ingredients as you desire (sans the pesto) in a large bowl.
Add 2 tbsp of the pesto to start with, increasing until you reach your desired flavour strength.
Taste, season and enjoy!!
---