Today I Got This
11 / 04 / 2016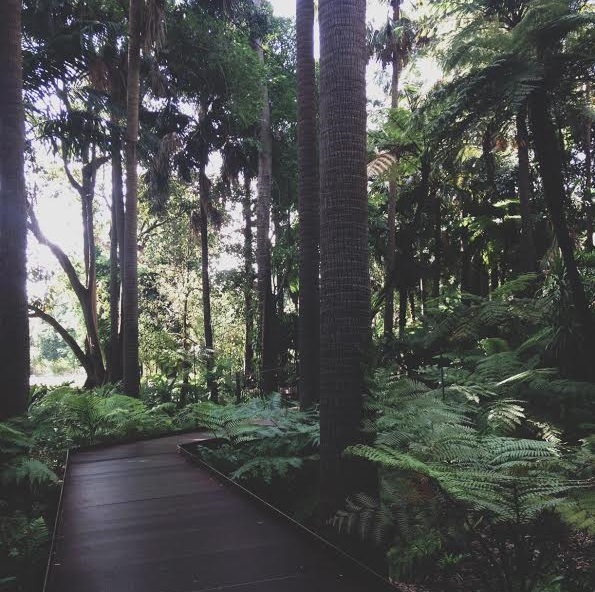 Today is a Monday, the eleventh of April and I think I've got this. Today has everything that I had planned this gap year to be. That being, some exercise, flexible work that's rewarding and doesn't feel like work at all, progress on my own projects as well as blog and Youtube work. It's odd because if you talked to me at the end of last year, I would have said that this routine would make me happy or that I would be so content doing my own thing, and don't get me wrong I really am. But I have very much realised that if you put off happiness you'll never feel it when it comes around. Or at least when you said it would come around. Everything is muted when you don't focus on the present, rather dallying in the past and future. No emotions are felt with such intensity, nor are the highs ever as high as they were before.
I am proud of myself that I did not put off happiness to the extent that I could have when looking for more work, more routine and more structure. When family asked what have I been doing with my time they were only ever asking if I had a job yet, a steady consistent job. However I kept telling myself the projects I am working on and the choices I am making now are justified. They 'spark joy' and fulfilment so there is nothing to feel miserable about.
Of course I have had many moments up to this point, and I'm sure many more to come where I am confused, lost and wondering what my part in this big world is. Yet days like today remind me that I can find my flow, and I can continually put one foot in front of the other making the days weave together in a beautiful bliss.
One thing I have learnt is that momentum is important. It can be exhausting at times, planning your next three moves ahead all the time, but it sure does pay off. It might be easy having one chunk of your time taken up my study or work, but when you are constantly buzzing with ideas and projects you want to carry out, something time-consuming like that doesn't necessarily suit, so you've got to act like an octopus and go between many streams. This might appear exhausting, but it's what feels natural and satisfying for me. So today I go from a barre class one minute to perusing the library the next, to planning for a tute to doing gooey yoga stretches at night. I am looking forward to it.
---