The Ultimate; Whole Foods
15 / 02 / 2016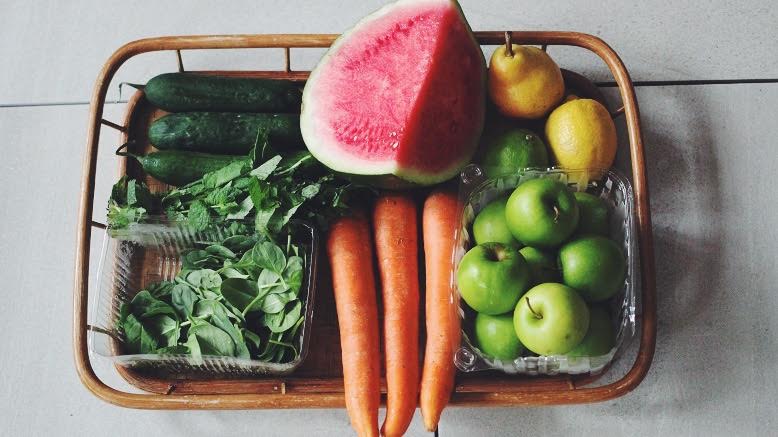 No I'm not talking about the store. I've never been, and I'm not sure if it is wise for my wallet to do so. I'm referring to nature's offerings in the form of fruit and vegetables, grains, nuts and seeds. The thing is, I feel best when I eat a heck load of veggies as well as carbs. Don't get me wrong I always load on up of the potatoes, rice and beans, but I have found that the more green juice I drink and spinach I gobble down, the happier my digestive system is, and the brighter my skin glows. I'm also no shy away from some vegan cheese and a smidgen of oil every now and then, whatever it is to keep food interesting, delicious and stress free. I've been down the stress path and it really just doesn't work out. You spend too much time panicking about situations that might not go too well, or opportunities where you will be put in an awkward position re the food on offer. So I am very happy settled on a label free vegan title. Now I totally get that 'vegan' is a title, and a very 'restrictive' one for some of the population, but once you read into the benefits of veganism for the environment, your health and obviously the animals, then it just becomes the norm. It's the vegan sub-groups that I am talking about that can play on your mind all too often.
However, no matter how much I enjoy some vegan brownies and pizza, I always know that I'll feel my best when I resort to whole foods. That is snacking on celery and capsicum over crackers and toast. It's the power of this knowledge and knowing my own body that is what leads to a beautiful harmony and balance.
In terms of getting your palette on the right track, I'll offer some brief advice here.
First of all you need to cut out the crap, and by that I mean you should stop buying it. Preferably remove it from your house, and therefore when you are hungry and what a snack, you don't have those 'ready made' meals on hand that are obvious to reach for. Then this leaves veggies and fruit as the snacks to reach for. It's all about retraining your brain and behaviors.
Secondly I would consider making your own...EVERYTHING. This is a great experience for anyone who is not used to it. Say for a week you must make all your meals from scratch and, apart from buying your ingredients from the grocery store you won't buy a smoothie on the run, or a burger late at night. This forces you to plan ahead, always have food on hand and get creative in the kitchen. Not only will you most likely save a lot of money, but you'll feel so much better after every meal, because our bodies, as we make food, prepare the digestive track for it's entry. It relaxes and prepares for optimal absorption of nutrients - pretty cool right?!
Thirdly, adopt the mantra, 'the more I eat this, the more I'll like it'. Food along with other natural pleasures in life, follows this notion and what it means is that the more you drink smoothies for breakfast and simple stuffed sweet potatoes for dinner, the more you will love it. It's about growing towards a new habit and letting your tastes buds adapt. I found it very difficult in the beginning to shift from cereal and fruit toast in the morning to smoothies. While there is nothing wrong with cereal and toast (vegan style), I wanted to capitalise on the opportunity to have more fruit and veg in my day, so it was a goal I was very set on achieving. It sounds ridiculously to me now, because the hydration it offers and it's taste are so satisfying I look forward to it as soon as I wake up. But there was a point where I had to persist and it wasn't the most exciting thing to do. But it worked. Your taste buds adapt and you crave things you once disliked. Oh yeah!
Lastly I would recommend planning a few dinners so you have the ingredients in advance and are not left with that annoying burden of 'what the heck am I going to make for dinner'. On top of this buy extra potatoes, rice, fruit and veggies for lunches and snacks. You get my point, have stuff on hand and mostly the fresh stuff, so what you are surrounded by and what you see, is the best possible nosh for your body. Also cut the stereotypes of what makes an adequate portion size of what is deemed an 'okay' snack. You gotta fill up your bod gurl, and that means eating more of this plant deliciousness then you would dead carcasses and cow growth formula. You get the gist.
I hope you are inspired to eat from the earth and fill yourself with the good stuff, that will leave you feeling on top of the world and with a positive mindset and outlook.
---