The Future of Downton Abbey
19 / 04 / 2016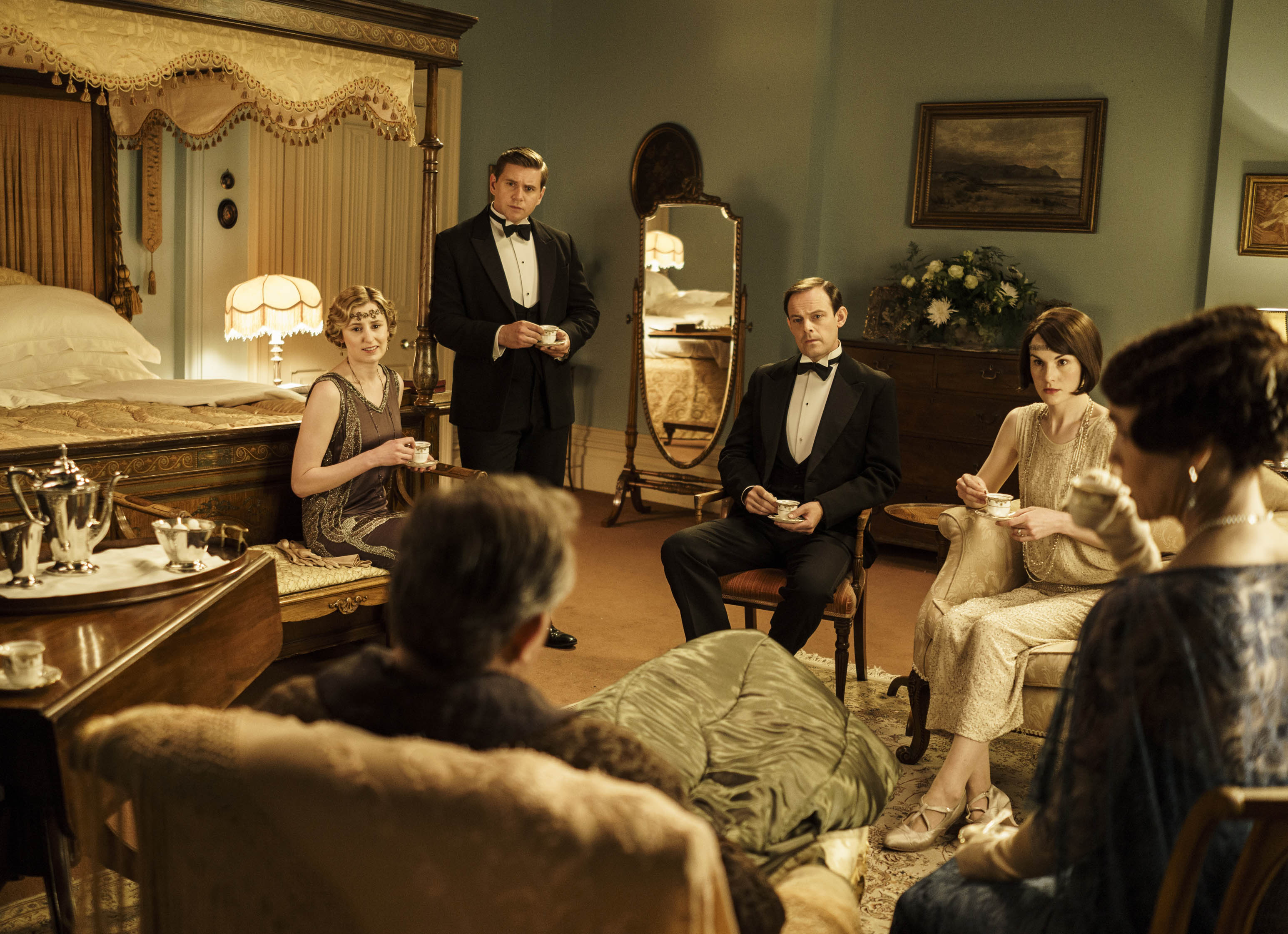 If you are no Downton Abbey fan, then I ask you to click away and come another day. There will be no judgement, for you at me, nor me to you. Just let me write this post and sooner then you know it, we'll be back to normal postings of delicious vegan nosh and (hopefully) thought provoking rambles about life. Okay here I go!
So I just watched the last Downton Abbey episode ever and it was such an experience. Downton Abbey as been such a massive part of my life, no lie. I don't mean to say that I only lived for it, or it was the only thing that kept me going, not at all, but six seasons does span over a long period of time and when you think about what you were doing during that time it's interesting to think when you viewed it and what you took from it during that evening, on that day on that week etc. Now I am a firm believer that Downton has many many important messages to share. I am going back and watching past episodes at the moment and I am both impressed at all the hidden lines that address many important issues, as well as frustrated at my earlier self for not picking up on them. But now that there are no more episodes of this amazing-ness, I thought I should create some options for Julian Fellows' future. After all, he can't seriously be over the lives of these amazing characters, they are just too interesting to completely and utterly lay to rest. But I understand that some of them may need a new modern direction, so that's where I come in.
The following are suggestions as to where the chapters should go from here.
Mrs Hughes should start her own talk show. Let's be real, Mrs Hughes is like a Scottish period Oprah, she is entirely her own women and knows what to say in every situation. She could bring on who she likes and discuss anything and everything.
Barrow and Master George should start their own mini series. Was anyone else unbearably smitten by this relationship? Well if you ask me it was not explored fully enough, so a mini series following these two navigating George's upbringing would be marvellous. Barrow could offer advice for George's first relationship (Love Actually Style) and they could travel the world together being best buds and teaching Master George about the world. Mary would want that wouldn't she?
Branson should start-up a couples counselling service in Ripon, or wherever he likes. While he says he likes cars, I am convinced that he has found his true calling after finally sealing the deal between Mary and Henry Talbot.
They are my favourite characters I suppose and therefore have the most specific futures planned out of them. As weird as it sounds, I think just just Harry Potter, Downton Abbey will be studied as a year 12 English text in about ten years time. Give it time to settle and the slightly OTT fan clubs to die down, then you'll be left with the great writing and many interpretations and lessons to learned. Well let's hope anyway.
---