Mindful 3: May 2016
11 / 05 / 2016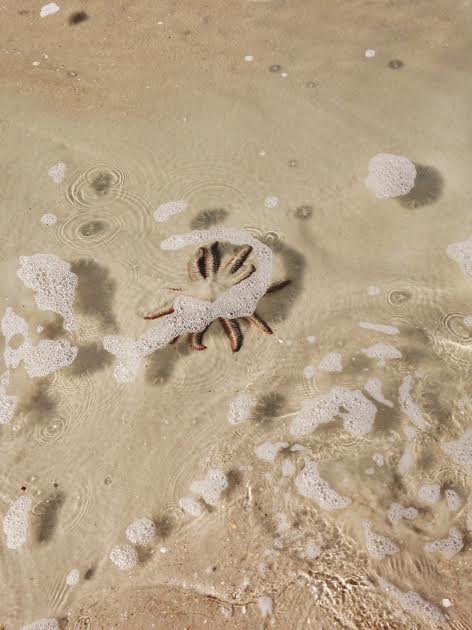 I realised this past month that if you live inside yourself you miss all the magic. If you are too stressed or confused then you ain't going to realise how amazing your surroundings or your company is. So always look after yourself and work to achieve and maintain a steady foundation of self love and acceptance. But something else that surprised me is that by being busy, you can actually increase your awareness simultaneously. Having "no time" in your schedule, does not mean that everything in it cannot bring you joy, much the opposite - even if you are dreading it. There is always delight in dullness, you just have to keep your eyes open so you don't miss it.
Watching the blood drain from your feet while doing candlestick pose. I absolutely love any yoga pose that allows you to have your hips higher then your heart. It just feels so calming and relaxing. I'm rather pale, like quite pale so my feet start to turn white, or cream coloured which I find highly entertaining. If you like turning a different colour sans the carrots or fake tan, then try this for some entertainment. It centres your mind and slows your heart beat.
Watching tea bags have an effect. The drawing out of tea from a fragrant bag is very captivating. I think that people just skip this step and let is happen while they pop off you find some milk. But how about we all switch to herbal and watch the clear liquid grow in depth and strength. We're in the depths of Autumn here in Melbourne, so I am seriously upping my tea game and enjoying delicious brews from 'Strawberry White Tea' to 'Vanilla Chia Tea' - ahh bliss.
The sound, look and feel of rain. With wintery-ness comes rain in Melbourne and I have been making a point of settling in with a good book and cup of tea to watch the brief but spectacular downpours we have been having. I missed one the other day being in the (windowless) bathroom taking a shower, but apart from that I'm enjoying them immensely. Obviously being inside in a warm building is a plus when they occur, but even when I have been on a dog walk caught in mother nature's outburst, you just have enjoy it. Because really what is the worst that can happen? You have to put your clothes in the wash? Oh diddimee - pumpkins. Often there is a way around it anyway, just stop for shelter and enjoy being at the mercy of the weather with other strangers. It's one of those things where you utterly feel like a kid again. Pretty magical!!
---